Ahhhh…. a massage. The soothing instrumental music. The carefully selected essential oils. The flickering candles. The heated blankets.
We often conjure up this relaxing image at the mere mention of massage and imagine ourselves sinking into luxury and relaxation. And, while massage can be like the description above, providing a respite from our hectic world, they can offer so much more.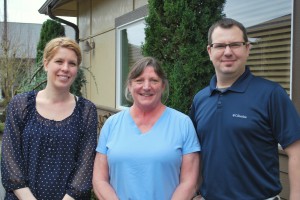 Today, many more people are connecting the status of their physical and mental health with a holistic approach to medical care, not just medication and traditional treatment. This all-inclusive approach often includes diet and exercise along with a variety of gentle, non-invasive methods to address chronic conditions and injuries. Among these is massage.
Eastside Chiropractic has been pioneering the use of massage for total health for nearly 30 years. Dr. Murray Smith knows pairing massage with his chiropractic work, along with a healthy lifestyle, provides the best long-term outcomes. And while relaxation massage has its own health benefits – stress relief, time for oneself – massage can also be used to help patients heal.
Eastside Chiro's Tumwater office offers three full-time licensed massage therapists (LMT). With evening and weekend hours available, scheduling around a busy life is easy. Melanie Bennett, Lindsay Tirko and Eric Gorski have a combine 40+ years of massage experience between them and work in concert with Drs. Smith and Kugel to manage patient pain and promote healing.
Eric Gorski 
A North Thurston High School graduate, Eric stayed local for college, attending Saint Martin's University. He earned his degree in biology while playing golf for the Saints. Twelve years ago, after 17 years in the insurance industry, Eric was ready for a change. He loved working with his hands and sought a job where he could positively impact people. His own massage therapist encouraged him and his journey as a LMT began. After many years of balancing both careers, Eric is now happily doing massage full-time.
"The thing I enjoy most about massage is the chance to build a relationship with people," he shares. His regular clients get to know him, working together toward common goals. One client is an ultra-marathon trail runner and has unique needs related to training and injury. They work together, utilizing sports massage, stretching, heat and ice to keep her body strong and address injuries.
"It's rewarding to diminish pain for someone," he says. "Having someone trust you with their personal care is extremely fulfilling." One of Eric's specialties is utilizing hot stone massage to reach deeper into tissue and cold stones to address inflammation. While you typically think of hot stones as a luxury spa option for added relaxation (which it does well), it is also useful in addressing muscular injury.
Lindsay Tirko
Lindsay was also born and raised in Thurston County and is a Tumwater High School graduate. Lindsay's career path was clear from the start. She attended Body Mechanics School of Myotherapy and Massage in Olympia, knowing she wanted to work directly with people, positively impacting their lives. She began at Eastside Chiropractic in 2001 and never looked back.
Lindsay knows massage can be a critical part of health care. "I've seen direct results with patients I've worked with," she shares. "They've reduced their doctor's visits, managed their pain naturally, reduced the medications they are taking, loosened muscles and allowed their body to return to a more natural state." She notes how her massage work complements Dr. Smith's chiropractic work, creating better results for patients.
"Through massage, people generally become more aware of their body and what they need to be healthy, resulting in them taking better care of themselves," she explains.
Melanie Bennett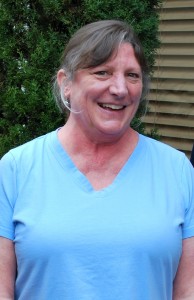 Melanie has been a foundation of the massage team at Eastside Chiropractic for 21 years. In that time, she's seen the perception of massage's role in optimal health change a lot. "When I started it was just Labor and Industries work and auto accidents," she explains noting that most insurance companies didn't cover massage. Over time, though, physicians became knowledgeable of the benefits of massage and primary care doctors began to write referrals.
"Patients started to become aware that massage could be covered by insurance and that it was an option for managing pain and healing from injury," she explains. Educating patients about the benefits of adding massage to their health care plan, and discussing it with their doctors, is a daily goal for Melanie.
Her experience has also given her the opportunity to hone her skills and engage in continuing education. "I do a lot of work on posture and ergonomics in the workplace," she explains. She is certified to perform cranial sacral massage, applying gentle pressure to the bones of the skull to release tension and alleviate pain, as well as intra-oral massage, a method of working the muscles of the face and jaw from inside the mouth. This latter method is particularly effective on patients suffering from TMJ.
And, of course, Melanie, Eric and Lindsay can all provide the soothing, essential oil scented relaxation experiences that are, in and of themselves, so very healing.
"The more people think about health as something they have control over," explains Melanie, "and including massage as a part of that, the more they can control their healing instead of waiting for someone or something to fix it."
To learn more about massage and Eastside Chiropractic, or schedule and appointment with Melanie, Eric or Lindsay, call 360-459-9000.
Sponsored