Parker Risk had the perfect excuse for not turning out for wrestling. He had broken his back. Instead of wallowing with "I can't," Risk did the unexpected. He said, "I can."
After sitting out of wrestling last year to recover, Risk is back wrestling. In his first tournament during his last hurrah – this is his senior year at Timberline High School – Risk was a champ at his 130-pound weight class in the John Birbeck Tournament to kick off the season.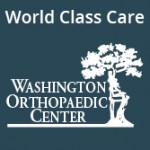 "He's excited to be back," Blazers coach Jeff Birbeck said. "He was pretty discouraged he couldn't wrestle last year. He's coming into the season excited and hoping to do good like he did a couple of years ago."
Risk's incredible comeback journey began his sophomore year at regionals. Just after winning a match at regionals, Risk bent over to pick up his warmups. That's when he felt a terrible burst of pain shoot through his body. He had broken four bones in his spinal cord.
"Yeah, it hurt like crazy," Risk said at a recent practice.
Later, doctors told Risk that he had a rare bone disease – spondylosis.
"It means my back is weak," he said.
To recover, Risk simply rested. There was no surgery, fusing the disks together. And after skipping wrestling, Risk filled that competitive gap last year by running on his own to get in shape for track. This past cross country season, Risk qualified for state, again proving he's a tough, no-quit competitor.
Since Risk has this rare disease that weakens his bones, making him susceptible to injuries, he had to convince two people he could wrestle. That was his parents. But it didn't take much convincing.
"Actually, my parents were the ones who were trying to get me to turn out," Risk said. "They were very supportive."
That's because they knew what wrestling meant to their son.
"I've wrestled my entire life," Risk said. "They know I have a passion for the sport, so they allowed me to give it one more shot."
As his name says, he's willing to take the risk.
Risk, who placed at state his freshman year and hopes to get back to the state tournament, is an inspiration to his teammates on the mat and in the classroom. He hasn't let his passion for wrestling interfere with the classroom. He has a 3.8 GPA. And that's not because he's taking easy classes. In addition to his full load, he's taking two Advanced Placement classes – AP government and AP stats. After graduating this spring, he'll go on a two-year mission with his Mormon church and then head to Brigham Young University.
And for now his focus is on wrestling, despite the bad news doctors gave him two years ago.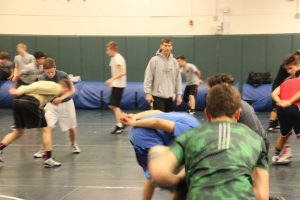 "My back is still very weak, but I push through it," Risk said. "My goal is to place at state."
Besides Risk, Timberline had two other champs at the Birbeck tournament over the weekend. Nate Smith won at 138 pounds and Adam Benson took first at 170 pounds.
Like Risk, Smith has a passion for wrestling. Smith, a senior, has been wrestling since he was in first grade. He's hardly a rookie on the mat. This is his 12th year wrestling. It was his dad who first suggested he turn out for wrestling.
"He did it in high school and he liked it," Smith said. "It seemed interesting to me."
And over the years, Smith's grasp of technique, of takedowns and pins, hasn't been the only thing that's grown. As a freshman, he was 4-foot-11 and wrestled at 106 pounds. He's now about 5-6 and wrestles at 130 pounds. But his growth spurt hasn't changed his approach to wrestling.
"I've always stuck with the same idea going into a match," Smith said. "Not staying that far out. Not shooting from afar. I don't think I have to change it."
He says he has been more of a defensive wrestling, counter attacking. But now he's planning on being more of the aggressor.
"He's really good on his feet with takedowns," Birbeck said. "He works hard."
And like Risk, Smith is no snoozer in the classroom. He has a 3.7 GPA and is already chasing a career goal. Next year, he'll attend the Oregon Institute of Technology, where he'll major in biology and science leading him to his dream job as a physical therapist. Because of a personal experience – he had knee surgery wrestling his freshman year – he wants to go into physical therapy.
"I got the idea after I had to go through physical therapy because I had surgery on my knee," Smith said. "I landed on it weird."
Last year, Benson placed eighth at state. This season he has bigger aspirations.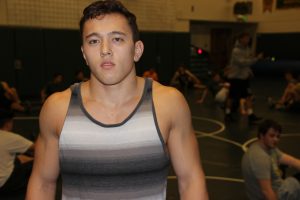 "I want to be state champ," Benson said. "That's my goal."
His coach says Benson has the work ethic and determination to accomplish his goal.
"He wants to go out there and just be really aggressive and work his moves," Birbeck said. "He has really good technique. He's in really good shape. He's looking at having a really nice season."
For Birbeck, this is his 25th season as the Blazers head wrestling coach. His dad, John Birbeck, was the Blazers wrestling coach from 1970 to 1987. So, the Birbeck legacy with the school's wrestling program is long and rich. Jeff's reason for coming back year after year is simple.
"I just enjoy working with the kids," Birbeck said. "And I enjoy coaching the sport of wrestling. It's the combination of those two things."
And there's the opportunity of passing along life lessons that sports teach, and the opportunity be a mentor and shape lives.
"The nice thing about wrestling is it's a one-on-one battle out there between you and your opponent," Birbeck said. "You go out there and put it on the line and do your best. Win or lose it's always a lesson learned."