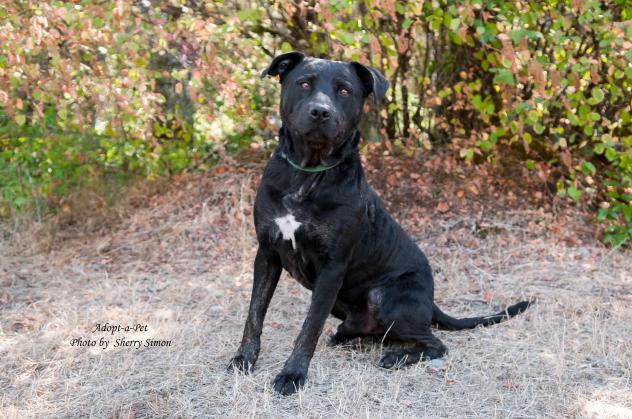 Submitted by Adopt-A-Pet of Shelton
My name is Beau, I am 8 years old, weigh 68 pounds, and am a very good boy! I was rescued from living on a chain for 8 years by some wonderful people, then I came to Adopt-A-Pet.
I love to run in the huge play yards, and I even have a girlfriend. I finally know what it feels like to be free. I like to go for car ride's, and jump easily into a crate for safety. I walk nicely on a leash, and really like the creek trails. I really want to have a new home where I am the only dog, but if I am properly introduced, I can make a new friend. I impressed the people at the kennels by having good manners with sitting and lie down when asked. I am a volunteer favorite, and a very smart & sweet boy. I hope I am the dog you have been waiting for.
Adopt-A-Pet has many great dogs and always need volunteers. To see all our current dogs, visit www.adoptapet-wa.org, Facebook at "Adopt-A-Pet of Shelton Washington" or at the shelter on Jensen Road in Shelton. For more information, email thedoghouse3091@hotmail.com  or call 360-432-3091.