Submitted by Olympia Community School
Thurston County's oldest alternative secular elementary school will be all about "the new" this September – gleaming new child-friendly facilities, a newly added fifth grade, and now a new, highly skilled teacher.
Joanna Gibson will join the Olympia Community School (OCS) to teach the school's small fourth/fifth grade class. Gibson joins OCS from teaching fifth grade at Bordeaux Elementary in Shelton. She also taught at Lincoln Options in Olympia, the Montessori School of Northern Virginia, and the Twin Oaks homeschooling cooperative, also in Virginia. She holds a Masters of Arts in Teaching from Trinity Washington University in Washington, D.C., and an undergraduate degree from St. Mary's College of Maryland.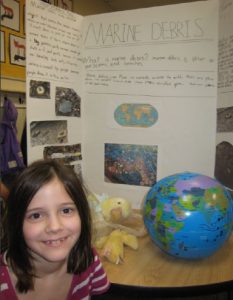 "We are thrilled to have Joanna join OCS," said Jane Zerbe, OCS board president. "She is wonderfully suited to do what we do here – inspire, motivate, and challenge our kids. She will empower our students by nurturing their natural curiosity and desire to learn, their belief in themselves, and their ability to participate fully in their community with respect for self, others, and the earth."
"I'm excited to be joining OCS for many reasons," Gibson said. "One big one is my ability to work one-on-one with each child when needed. My class will be small. In my experience, that is critical to effective teaching."
OCS class sizes never exceed 14 students to one teacher, which is significantly fewer than in public schools, where the number of students can be nearly double.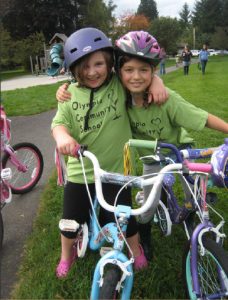 The decision to add a fifth grade and become a complete elementary school is a natural progression "We are thriving. More parents are recognizing the value of an alternative elementary education," Zerbe said.
Founded in 1973, Olympia Community School offers two-year kindergarten beginning at age 4 through fifth grades to meet the demand for quality alternative education.
The expansion is an exciting opportunity for the community, and OCS plans to host a Grand Opening event, as well as ongoing tours of their new facility.  
Enrollment for the 2016/17 school year is nearly full, interested parents should contact the school at enrollment@olyedu.org or call 360.866.8047.