With only two seniors on their team, there seemed to be reason for a "wait until next year" approach for Yelm High School's fastpitch team.
But the future is now for these red-hot Tornadoes, who are going into Friday's playoff game with Federal Way's Todd Beamer High School with an impressive 19-3 record.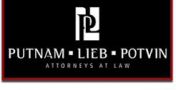 Nicki Dehan, one of two seniors on the team, isn't shocked by her team's dominate run to the playoffs.
"I don't think it's a surprise," said Dehan, an all-league second baseman. "I knew we had a lot of talent. It's just that we're actually here. We're going to districts. We're definitely a state level team. I think it's exciting."
Coming into the season, Yelm coach Lindsay Walton may have wondered about how her young team that includes four freshmen, four sophomores and two juniors would do. But she never doubted.
"It's definitely been not so surprising because I knew we had talent," Walton said prior to a recent practice. "It's been encouraging for the future. What we've been able to do this season we will be able to carry over for a few seasons to come."
A key to Yelm's sizzle has been their hot bats. As a team, the Tornadoes are batting .365 with a .517 on-base percentage. Everyone in the lineup is a difficult out. The leading sizzler on the team is Ally Choate, who is batting .588 with a .655 on-base percentage.
But this isn't a one-bat team. Dehan is batting .417 with a .517 on-base percentage. MacKinzee Moore, a freshman starting at shortstop, is third on the team with a .365 batting average with a .452 on-base percentage. Dehan can hit the ball to any field with power.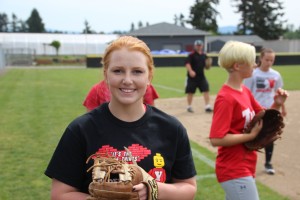 "She hits the ball hard," Walton said. "She's got the quickest hands I've ever seen on a batter. So they get through the zone quickly. She can hit that ball a long way. It's very deceiving when you look at her. She's not a big person."
But the strength of this team is that they haven't had to rely on one, two or three players. They're solid from one to nine in the batting order.
"We've been having a lot of quality at bats lately," Walton said. "The girls have been seeing the ball really well. They've been really disciplined at the plate. And it's helped us."
On Monday, against Montesano in a 9-2 victory, Yelm had some memorable moments at the plate. With the bases loaded, Dehan belted a grand slam home run, keying the victory.
"It's exciting," Walton said. "It was good competition going into Friday's game."
Neka Viveros, the only other senior on the team, is enjoying the moment, treasuring every game. When she takes her last swing at the plate this spring, she'll be finished playing fastpitch. In the fall, she'll attend South Puget Sound Community College to pursue a career in nursing. SPSCC no longer has a fastpitch team.
Viveros is drawn to new challenges. She turned out for wrestling for a couple of years and reached regionals.
"I thought wrestling would be something cool to try," she said. "It sounded like fun."
That statement says a lot about Viveros and her interest in challenges. Besides sports, Viveros also satisfies that need by participating in leadership, a school program that requires volunteering. Over the summer she takes part in camps as a counselor and she's been involved in food drives.
"We do a lot of community service things," Viveros said.
Choate is clearly no surprise at the plate or in center field. She's been an all-league starter since her freshman year, earning the Narrows League's most valuable player award as a ninth grader. With her great bat control, Choate has the knack for hitting the ball where the defense isn't.
"She's very good at reading a defense," Walton said. "She knows when to lay a bunt down or when to hit for power or even when to swing away."
Add to her amazing bat control speed and that makes Choate one tough out. And whatever the score, she's never content.
"She's a very competitive kid, but she's also a very nice kid," Walton said. "She's just a good person. She cares about people – her teammates and her family. She's just overall a solid person. Having that competitiveness in her, she's always pushing herself to be better, competing to beat herself. She's got that drive."
That's evident by the fact Choate, who has already accepted a scholarship to play fastpitch at Seattle University, has her own batting cage. Her father often throws batting practice for her. It's not an accident she's a great hitter. She's also earned a 3.9 GPA, never getting anything but A's in high school.
"I always do school first," Choate said. "If I have tons of homework or have a project to do, I won't practice that night. I'll let my coaches know that I can't make it to practice for my club team. School always goes before softball. That's my main priority."
She's the true definition of student-athlete.
Besides an explosive, run-scoring offense, Yelm also has had some stingy pitching. Andrea Schwaier, a sophomore, has been the No. 1 pitcher and Tayelyn Cutler, a freshmen, has been an effective closer.
"Our pitchers have done great," Walton said. "They're doing their job. When we're scoring more runs, our pitchers are feeling more confident. We're backing them up."
So, with hots bats and solid pitching, Yelm heads into the playoffs with high hopes and reasons to be optimistic.