Originally published May 2, 2016
Chatting with Olympia High School junior Story Warren, she may seem like any other student you pass in the halls. But after just a few minutes of talking with her, I can tell she is far from typical. Story spends her weekends in Eastern Washington, tracking a pack of wolves.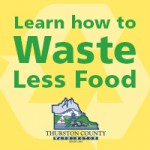 Story tells me the passion for these animals started at a very young age, around six or seven. "I think what really got me interested in wolves is how similar they are to dogs. When I saw my first wolf was when I got my first dog." It's her love of animals that has led Story to become an advocate for the wolf population. She says many people develop a misconception of wolves very early on. "I can't think of anyone I've met that hasn't read Little Red Riding Hood and hasn't been raised with those type of fables where the big bad wolf is the villain."
Because of this misconception, Story is determined to help educate people, especially those her age, about wolves. She created the Instagram page Kids4wolves, which recently has reached almost 20,000 followers. She uses the page to post videos, pictures, and information about wolves so people can better understand the animals. "I think most people, especially in urban areas, genuinely think that wolves are a danger to people and are something to be feared," she says. Through her Instagram, Story's message has reached young people all over the country.
Story isn't just focused on other high school students. She tells me it's going to take something much more to make wolf recovery a reality. "I think the number one thing, if wolf recovery is going to be successful, is that ranchers support it."
It's this mature stance and her passion, which caught the eye of her OHS biology teacher, Ed Bassett. With more than 25 years of teaching under his belt, Ed has seen many students come through his classes. But after instructing Story and hearing what she was involved in, he took notice. "She's not extreme. She has done a good job of letting those people on the other side know that she understands their position," he says.
When the President's Environmental Youth Award application came across his desk, Ed knew just who to recommend. The national award originated in 1971 and recognizes outstanding environmental projects by students from kindergarten through high school.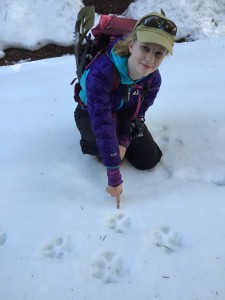 Ed advises the school's environmental club and calls himself an agriculturist. He says he spends a lot of time reading the Capital Press and coincidentally about wolves. "You can't read an issue without hearing something about the wolf controversy," he notes. Because wolves are a hot button political issue, both Ed and Story weren't sure if her work would fit the profile or be too controversial, but they figured it was worth a shot.
Story says the application process itself was a long one, consisting of writing numerous essays about her work, what she's accomplished, and how she's gotten to this point in her life. Ed provided his letter of recommendation, but tells me he merely pointed to what this young woman has done. "My official role was to sponsor, but Story did all the work," he says.
After submitting the application in December the waiting game was on. Ed said they were told they'd hear something in March. When he got a large, thick envelope he was very excited. "I opened it up and the letter said thank you we have received your completed application," he says with a chuckle. Not the response they were hoping for. In April, Ed got the call, saying that Story was the recipient for her region. "Naturally I was really excited," he recalls.
Story received a note during class to come to the Principal's office, which caused her to worry something was wrong. "I really thought I was in trouble," she tells me. Even when she walked in and saw OHS Principal Matt Grant, he had a stern look on his face, but it was all in fun. She was soon greeted by Ed, holding a sign saying she had won.
Story and Ed Bassett traveled to Washington D.C. in 2016 and were officially presented with their awards. After high school graduation, Story plans to attend college and study wildlife biology and eventually focus on conflict resolution. In the meantime, she will keep tracking her pack, learning from the wolves, and sharing her knowledge with others. "Wolves are just animals, they've not devils," she says. "We all affect wolves and we're affected by wolves."
Follow Story's blog Kids4wolves. She also has her own YouTube channel where you can view her videos.