What does it mean to share stories about your community? To ThurstonTalk writers, the answer is simple.
"I love writing for ThurstonTalk because of the connection to the community," says sports writer Gail Wood. "Through ThurstonTalk, I get to talk with people in the community and share their stories. Each story is an opportunity to bring attention to a person's accomplishment, giving the community an opportunity to say 'nice job' or 'thank you.'"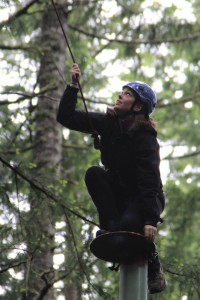 ThurstonTalk writers all live, work, and play in the community. These paid, professional writers are your neighbors. They tell stories, on a daily basis, about our community.
"We wouldn't be where we are today without all the talented writers," says Martin McElliott, Community Manager for ThurstonTalk. "They are brilliant and do such an incredible job of telling positive stories to our readers."
"Everyone — and everything — has a story and ThurstonTalk lets me dig in and find it," shares business writer Kathryn Millhorn.
Before joining the freelance writing team, ThurstonTalk writers submit a writing sample, attend an interview, and are then invited to pitch story ideas. "Because our article ideas are generated by our writers, they are a solid reflection of the community," explains Editor, Amy Rowley.
"It is a great feeling to work on the articles and see people so happy and proud when they see them online," says writer Lesley Klenk.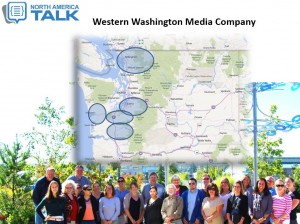 Reach out to ThurstonTalk's publishing team and share your story ideas with us. Tell us what makes your neighborhood shine. Share a bit about a local business that makes a difference in your hometown. Describe the success of a local high school student.
"Our articles shed light on the good things happening in Thurston County," summarizes Founder, Dan Jones. "When community members interact with our team, we are appreciated for bringing good news back to Olympia."
To share your story idea, send a note to submit@thurstontalk.com.
ThurstonTalk is a digital media company sharing positive stories about people, places and businesses in Thurston County. ThurstonTalk offers content marketing and online options across our Community Social Network to advertise in Olympia, Lacey, Tumwater, and beyond.  Advertise with ThurstonTalk to reach your target market, grow your brand, and measure results.