A lot was asked out of Lindsey Nurmi last season for the Black Hills High School girls basketball team.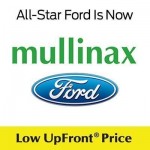 The roster for the Wolves was top-heavy with posts and forwards in 2015 and light on guards, especially those who were apt at handling the ball. So, despite her freshman status, Nurmi was charged with being the team's primary point guard almost by default.
It's a high-pressure situation for any upperclassmen, much less for someone a mere six months removed from middle school.
"You're going to have growing pains in that role," Black Hills coach Tanya Greenfield said. "And Lindsey experienced that. She struggled some. This year those struggles are gone."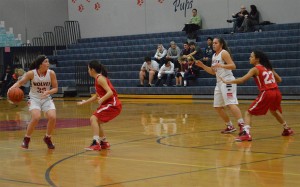 Nurmi's stellar sophomore campaign is just one highlight in a season loaded with accomplishments for the surging Wolves.
Paced by the lethal combo of Nurmi and jack-of-all trade junior wing Emma Duff and the senior leadership of Bailey Rollman and Sammi Payne, Black Hills has far exceeded expectations already and has catapulted itself into the conversation of potential Class 2A state championship contenders.
"I don't think we came in knowing just exactly how special this season could be," Nurmi said. "We lost our height (from last season). So, we knew we had to be quick, and we had to play defense. If we did that we thought everything else would come together."
And it has as the Wolves opened the year by winning 10 of their first 11 games with their only setback coming in a 58-51 non-league loss during the second game to 4A Puyallup.
It's been pretty much all wins after that.
"We play with good chemistry and it's great because we didn't have to work to get there. Those first few games we just realized how much chemistry we had together," Duff said. "We focused a lot on defense during the summer and fall. We noticed we are good on the offensive end. We are able to get our shots off, but if we wanted to be successful we needed to improve on defense. And it's just worked for us. It's just clicked in practice with our chemistry."
Sporting a 15-3 record, including an unblemished mark in 2A Evergreen Conference play, Black Hills has embraced their new found commitment to defense. The team has held 14 opponents to under 50 points this season with 10 of those teams failing to hit the 40-point mark.
"Where we are as a team, it feels like we're ahead of where we have been the past couple years as far as our team chemistry and what I'm getting out of them," Greenfield said. "It's the end of January and they have been hearing me tell them the same things since November, yet they still remain focus with their eye on the prize. It's been a really fun team to coach."
In each of the last two seasons, the Wolves advanced to the regional round of the state tournament only to see their season end both times a win shy of moving on to the Yakima SunDome as one of the state's final eight remaining teams.
"This team has been so close (to advancing to state). Lindsey and Emma have seen the path that it takes to get us to where we want to go," Greenfield said. "They've seen the teams that have created the barriers for us. We talk about that. They know what it feels like to get that close. This year they have the mentality that we're not going to just get close, we're going to get it. Whether that ultimately happens or not, it's still the goal. It's what they're striving towards and they are working hard for it."
Black Hills has already overcome one longstanding obstacle by defeating W.F. West, a program that has had three consecutive appearances in the state championship game, for the first time in Greenfield's seven seasons. The Wolves' 63-61 win on January 19 marked the first EvCo loss for the Bearcats in more than four years and provided Black Hills with plenty of confidence.
Nurmi and Duff were especially spectacular in that game, both scoring 20 points, while Nurmi went 9-for-9 at the free throw line, with six from the charity stripe coming in the game's final 3 minutes.
"Lindsey put us on her back and won that game for us," Greenfield said. "Hitting all nine of her free throws, we wouldn't have got that from her last year."
"She has to be the floor leader along with Emma," Greenfield continued. "And she does that. She makes really good decisions and doesn't turn the ball over at all. That was a big focus for her coming into this year. And with Emma, I can play her 1 through 5. She can score and leads the team in rebounds. She's a very valuable player for us all over the floor. She's just a threat. Both players have really high basketball IQs. They just get basketball."