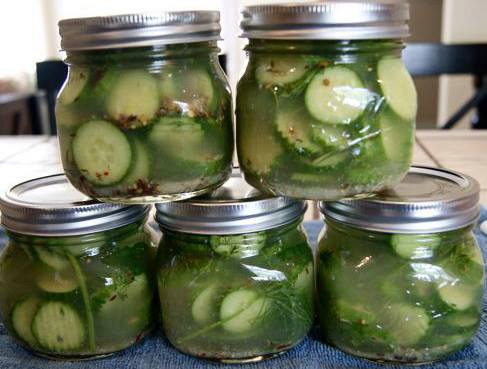 By Kate Scriven
One trip to a farmers market this time of year will demonstrate we are in the height of harvest season. The abundance and variety of fresh veggies coming out of local farms and home gardens is astounding. The hot summer has helped, but so has the surge in commitment to eating locally sourced, freshly grown food. Many families have their own gardens bursting with bounty as well. And what often follows a summer of bumper crops is a fall filled with preserving.
Olympia Supply Company, located on Columbia Street in downtown Olympia, has been serving the hardware and houseware needs of Thurston County residents for more than 100 years. And while you might think to stop by for nails and screws or shovels and soil, you may not realize they have an entire section devoted to home preservation.
It's been nearly 13 years since the local shop converted from a mill and logging supply house to a retail, full-service hardware, home and garden store. Included in that transition was a focus on canning and home preservation supplies in the housewares section.
"Gardening and home canning has become so popular in this area," shares office manager, Kathy Waltermeyer, who has been with the company for over 23 years. "We've expanded the area in the store to meet the demand."
Included in the canning section — located in the sunny, front windows of the downtown store — are the usual suspects: jars, lids, rings, pectin and paraffin. However, the selection extends far beyond the basics. Those interested in putting up their garden bounty will find all they need stocked on the shelves including canners, jar lifters, pickling spices, funnels, how-to books and even fermenting crocks.
"A lot of the return in popularity of home preservation," shares Waltermeyer, "is due to health consciousness — wanting to know what's in your food — along with the economic aspects of growing and preserving your own food." Waltermeyer goes on to share that it's not only veggies people are preserving. "We see a lot of fishermen this time of year coming in for supplies to can fish, and hunters are also looking for preservation supplies come fall."
In response to the increased popularity of home preservation, and just to have a little fun, the crew at Olympia Supply Company decided to host an annual Pickle Contest. "The idea grew from Edie Bean's famous pickles," explains Waltermeyer. Edie is a bit of a pickle celebrity in the Olympia area and her original pickles have been fetching enormous sums at the Temple Beth Hatfiloh auction year after year.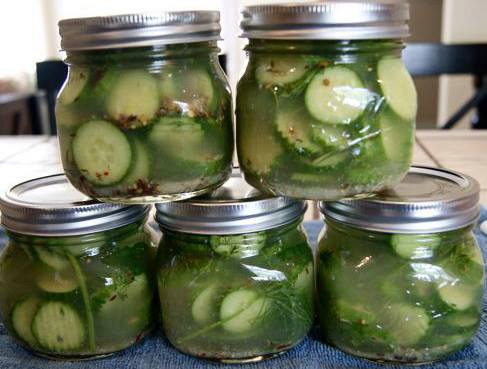 Who is Edie Bean? Edie is the aunt of third generation, and current, Oly Supply owner, Jeff Bean.  She is also the wife of "Uncle Ben" Bean, second generation owner and still a frequent visitor at the downtown store. Aunt Edie's pickles, and the surge in demand for canning supplies, were the inspiration for the contest, and it has grown from there.
Are you the "Aunt Edie" of your family? Care to pit your best pickles against those created throughout your community?  Olympia Supply Company welcomes you to participate, and entering the contest is easy.
The contest includes three categories for entry: dill pickles, sweet pickles and alternative pickles. The first two categories are fairly self-explanatory, however "alternative" begs a bit more detail. "Alternative pickles," explains Waltermeyer, "includes nearly anything else pickled. We get beans, asparagus, mixed pickled veggies, tomatoes, beets and relishes." So, basically, if you can pickle it, you can submit it.
Submissions can be brought to the downtown store starting October 5. Judging will take place on Friday morning, October 9. Only one entry allowed per household. The judging panel is chaired by Aunt Edie herself and will include Tom Bean, part of the Bean family and the Olympia Supply Company outside salesperson, and one staff member, rotated annually.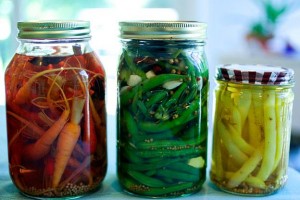 Judging takes place behind closed doors  for the blind tasting of each submission. Once the winners are selected, they are notified by phone and announced publicly through Olympia Supply Company's Facebook page. The prize? A selection of canning supplies from the store to help you prepare next year's winning jar, plus the honor and title of Olympia Supply Pickle Champion.
Olympia Supply Company
625 Columbia Street SW, Olympia
360-357-6659
Hours:
Monday through Friday: 7:00 a.m. to 6:00 p.m.
Saturday: 8:00 a.m. to 5:00 p.m.
Sunday: 9:00 a.m. to 5:00 p.m.