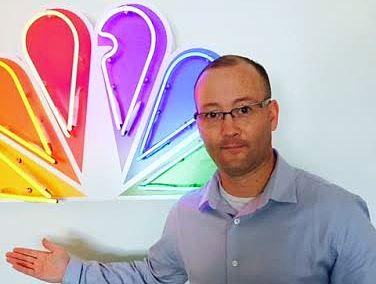 By Nikki McCoy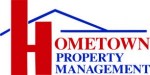 Lynn Rainwater has read "How to Build a Business for Dummies," he's scoured YouTube tutorials, and he's aced his business classes. And, he's done it all for the passion of his company, My Medical Sticker – an alert system for emergency first-responders.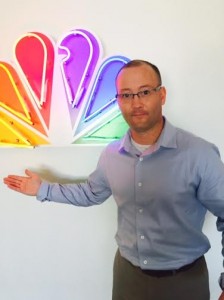 Designed to adhere to the back of vehicles, and developed while daydreaming in heavy traffic, My Medical Sticker is a customizable sticker that holds up to three different medical conditions, such as hearing impaired, seizures or implanted medical device.
An Army veteran with a background in security, Rainwater says he's "always thinking of safety" and had his "ah-ha" moment while studying the stickers on surrounding vehicles during his daily commute.
"I pulled over and made a note in my phone.  When I got home that night, I started sketching my plans," he says.
Being safety minded also means taking into consideration the amount of personal information displayed on My Medical Sticker. Rainwater tailored the design to provide just enough information to distinguish which passenger needs what type of care, while keeping more sensitive information, like medical history and full names, private.  A small space for a passenger's initials next to a medical icon enables first responders to match unconscious patients with the corresponding condition.
The medical icons can also be removed or added for temporary conditions such as pregnancy.  With its life-saving implications, the sticker is quickly gaining momentum in the emergency world.
"I've had a phenomenal response," says Rainwater, whose research and development began in area hospitals where emergency room doctors applauded the idea.  He moved from there to local fire departments.
"I started thinking, 'This is not a business, its more than that, because I didn't stumble upon something that makes you money.  This is something that helps people and emergency workers,'" he says. "I thought, 'This is something I have to succeed in. This is something I have to do.'"
Montesano Fire Department Chief Cory Rux agrees. "I think it's extremely crucial and important to get as much info as we can get when we arrive at the scene," he says. "This product is critical in helping first responders."
Rux explains the sticker doesn't replace ID tags or bracelets, but rather enhances them. If a motor vehicle passenger is unconscious, the sticker helps give direction in evaluating and treating them quickly.
He also appreciates the simplicity.  There is no training involved with implementing the sticker program, just an awareness that the stickers are on the road. "I definitely hope this gains traction, and more people think seriously about getting these stickers," he says.
After his "ah-ha" moment, Rainwater made up his mind to pursue his vision.  He left his job at Boeing and began his business education at South Puget Sound Community College (SPSCC). With extensive research, a DIY attitude, and school and community support, My Medical Sticker was launched last year.
"The stories he was able to share about his efforts to get his company off the ground really enriched our class discussions," says Karen Halpern, business professor at SPSCC. "Lynn's enthusiasm is contagious…I have a lot of confidence in his ability to market the product and create a very successful business."
With media coverage in all three west coast states including KOMO news, The Olympian, and NBC Bay Area News in California, Rainwater's mission for safety is gaining the momentum he and his supporters are hoping for. With stickers in eight states, and efforts underway in Australia and Canada, Rainwater is hopeful for their wide-ranging potential.  He shares that while the stickers are geared to car accidents, they have the potential for use on wheelchairs, motorcycles, bicycles, skateboards and other modes of transportation. He's already working on ways to make his sticker backpack and luggage friendly.
My Medical Sticker is made in the USA. Base stickers come in a variety of styles including traditional, kids, rare conditions and Susan B. Komen editions.  The cost for these potentially life-saving identifiers is only $7.99 per sticker and $1.25 per medical icon added. Over 50 different icons are available including physical and mental conditions with more being added all the time.
The sticker may be small, but the impact Lynn Rainwater and My Medical Sticker can make in an emergency is huge.
For more information, visit MyMedicalSticker.com or email Lynn@MyMedicalSticker.com.