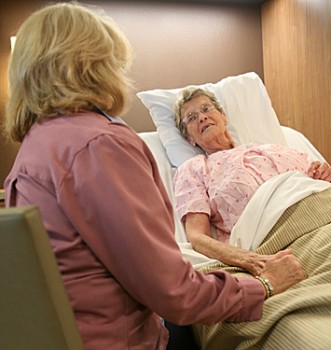 Submitted by Home Instead Senior Care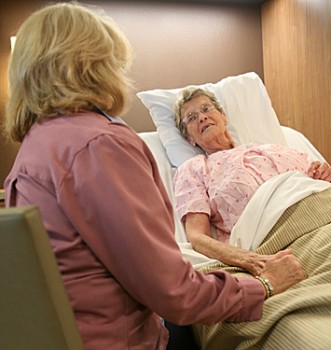 Robert, 82, recently lost his wife of 60 years. "She's the one who took care of everything," he thought. He remembered how she paid the bills, took care of insurance and asked all the questions at the doctor's office. As her health failed, she even insisted on getting caregivers to ease the burden on him. "I want a husband," she said, "not a nurse." Even though she was now gone, she could still make him smile.
But right now, Robert was having a hard time with his own health care. He recently had surgery and wasn't sure if he was supposed to feel better than he did or not. There were so many instructions that he couldn't be sure if he was doing all he was or wasn't supposed to. And then there were so many doctors! Each time he had a visit, there seemed to be more instructions that just confused him even more.
Robert again thought about his wife's caregivers and wondered if there wasn't some similar type of help for him. So, he called the discharge coordinator who had assured him before he left the hospital that he could call if he needed anything. After he explained what his difficulties were, she referred him to a local in-home care service.
Sound familiar?
It can be nerve-wracking when your senior loved one is admitted to a hospital or healthcare facility. And likely, the last thing you'll be thinking about is what happens when the doctor discharges your loved one.
Thinking about the returning home process right from the start is one of the best things you can do for your loved one. Discharge is a key point in the recovery process. That's why Home Instead Senior Care is sharing about their Returning Home program for August's Family Caregiver Educational Series. During this one hour session from 5:30 p.m. to 6:30 p.m. on August 26, they will offer resources, guidelines and tools to help you make your senior's transition home go smoothly and result in a successful recovery.
"Planning for a discharge home from the hospital or nursing home can be overwhelming at best, and wildly unsuccessful at its worst," says Kelly Cavenah, local administrator of Home Instead Senior Care, serving the greater South Sound.
"Oftentimes, family members aren't aware of the great deal of time, effort, work and communication that goes into a successful transition home; these variables can cause stress on everyone involved and can lead to a very quick readmission to the hospital."
Kelly's admin team has many tips and tools to help family members interested in planning a successful discharge back home; wherever home might be.
Tawnee Boone, Care Service Coordinator for Home Instead said, "Whether they live in their own home, an assisted living community or memory care community, we want to ensure a smooth and successful transition."
As the primary go to for new client intake, Boone has participated in many discharge plans and care conferences.  The importance of quality in-home care services on the front end can save time, energy and money, on the back end.  "By doing so, we are not only giving peace of mind for family members, but we are also reducing long term health care costs associated with re-admissions," said Boone.
Planning ahead and preparing for a safe return home can mean the difference between readmission and a full recovery. Many issues factor into why older adults are vulnerable to problems at home after they have been in a medical, hospice or rehabilitation setting.
From tracking health to seeking the best caregiving provider to helping your patient with ADLs, Kelly's program will offer resources that may help to ensure a smooth transition from hospital to home.
"We just want to ensure seniors and their family caregivers are educated and prepared," said Cavenah. "This program helps make that process a little easier."
Each class is held at Olympics West Retirement Inn, on the fourth Wednesday of every month from 5:30 p.m. to 6:30 p.m. and is just one hour in length, unless otherwise specified.  Light refreshments are always served with easy access into and out of the building with plenty of parking.  RSVP by calling Stacy at (360) 464-1143 or you can send an email to KCavenah@homeinstead.com
About Home Instead Senior Care
Your local Home Instead Senior Care agency was founded in 2006 with mission to serve seniors and employ Certified Nurse Assistants & Home Care Aides across the South Puget Sound community.  At Home Instead Senior Care, it's relationship before task, while continuing to provide superior quality service that enhances the lives of seniors everywhere. With a great staff and round the clock availability, they focus on quality over quantity.  Read more about Home Instead Senior Care by clicking HERE.
About Olympics West Retirement Inn
The Olympics West Senior Living campus is conveniently located near malls, shopping, banking and more. A JEA Senior Living community, Olympics West offers both retirement and assisted living. Olympics West Assisted Living boast compassionate staff and 24 hour licensed nursing.  Read more about Olympics West Retirement Inn by clicking HERE.