By Larry Maeder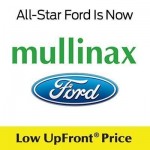 The Inn at Mallard Cove – the name conjures up images of an Agatha Christie movie with Bette Davis or a nineteenth century poem by Tennyson. It is in fact a triumph of accident and design, hidden in a corner of South Puget Sound that will dazzle you from start to finish.
You enter when Meridian Road turns into a one-lane gravel road and you travel downhill through a thick forest. The crunching sound of rubber on gravel announces my arrival. I can hear activity in the brush. A deer darts across the road in front of me and stops to stare. I coast down the hill, ready to brake if another showoff critter appears. Then I come upon an opening and a romantic English Tudor building which is the inn.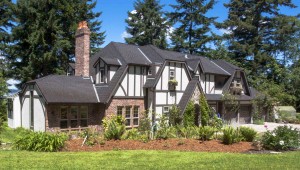 The home was built in 1979 and bought in 1999 by Don and Linda Malatesta. "We decided to have a second career with a bed and breakfast place and looked in Phoenix, Oregon, and Washington before ending up at Mallard Cove." They are originally from Phoenix. Don worked as a fighter pilot for the Air Force for 21 years and then as a commercial airline pilot for Southwest Airlines. After the 2001 earthquake, the building went through major reconstruction, which included proper drainage in case of severe storms.
Don offers rooms that open to a patio that overlooks Puget Sound as well as fireplace and sitting areas that are appropriate for unwinding or organizing your thoughts. Breakfasts include a choice of a complimentary continental or an all-out gourmet. The couple does the cooking themselves.
The Inn at Mallard Cove is only one mile from the Nisqually National Wildlife Refuge. Mallard Cove itself is an active estuary, where salt and fresh waters meet to support a great variety of plants, birds, animals and sea life. Recently 732 acres were restored by removing five miles of dikes. The adjacent estuary is owned by the Nisqually Tribe, who helped in the restoration because of their concerns about the endangered salmon.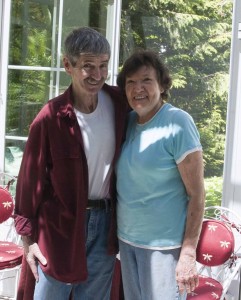 The surrounding area is owned by a nature conservancy and Don joined while still owning his own property. "I want to be sure the area will never change. We cannot build, remove trees, add any plants that are not native, or change the appearance in any way without the permission of the committee," Don says. They have a resident deer on the grounds as well as squirrels, raccoons, and a nearby red fox.
I met Linda in the garden. "I really enjoy working on my vegetable garden on a sunny day," she says. In retirement she became very knowledgeable about horticulture and designed the colorful gardens. They also grow a variety of berries and vegetables. Besides being the gardener, she is the interior designer, gourmet cook, and housekeeper. Linda worked as a neuroscience nurse and was Professor of Nursing at Arizona State University prior to relocating to Olympia.
There is an oyster farm next to them, so they decided to have their own smaller version of one. The latest addition is a bee colony; they expect honey after the second year.
A favorite activity of visitors is kayaking which affords nature lovers to close-up views. There are kayaks that can be used for no charge and Don says, "I like to go with the guests if they are not familiar with the area. I point out the animals and birds."
Every season has its own attraction. "I especially like the summer because it is the Harbor Seal pup season," Don says. In March, eagles begin nesting. Late April and May bring flocks of about 5,000 western sandpipers. Insects attracted to new leaves are plentiful food for songbirds.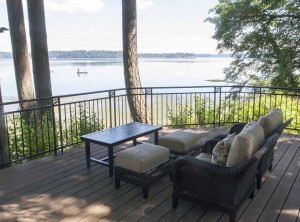 Don's other interest is writing.  He joined a writer's group at South Puget Sound Community College when he moved here. His idea was to make the Inn at Mallard Cove a vacation and meeting place for writers who could gather and discuss their projects.
When you visit the Inn at Mallard Cove, you get the feeling of "why would I want to be anywhere else?"
Inn at Mallard Cove
5025 Meridian Rd NE
Olympia, WA 98516
360-491-9795
To learn more, visit the Inn at Mallard Cove website.