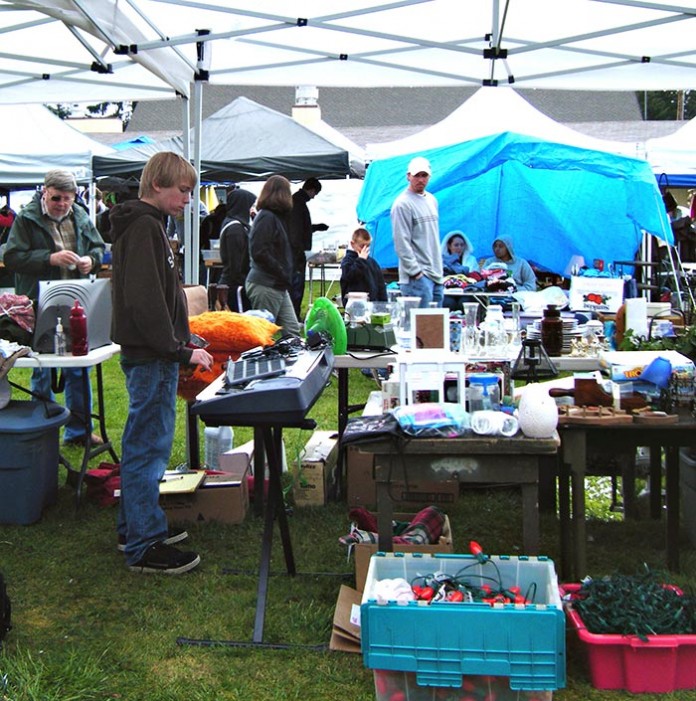 By Kathryn Millhorn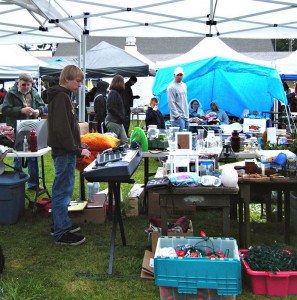 No matter your financial situation, taste, or style, finding that perfect addition to your collection is always a delight. Whether it's shoes, antiques, furniture, vintage items, or books, we all have our favorite hunting grounds for those special treats.
On Saturday, May 2, the Thurston County Fairgrounds will host their annual Secondhand Safari. More than 75 vendors are expected to show up to sell to more than 1,500 attendees. The event runs from 8:00 a.m. – 3:00 p.m. and admission is only $1.
Booth space is allotted on a first-come, first-served basis to anyone wanting to sell their goods. Fair Administrative Assistant Kari Bodnar explains that individuals and groups sign up to sell "their own handcrafted items and also new items" with the most popular being "children's clothing, toys, furniture, antiques, books, tools, and holiday items."
While wandering, visitors can replenish their energy with hot dogs, chips, and soda sold by the Kiwanis Club and coffee sold to benefit Olympia's Feline Friends pet rescue.
The National Association of Resale Professionals recently reported that "resale shopping attracts consumers from all economic levels. There is no typical resale shopper, just as there is no typical resale shop. No one is immune to the excitement of finding a treasure and saving money. Shrewd shoppers take advantage of the opportunity resale offers to save money on apparel, furniture and other consumer goods. These savings can add quality to life when used for vacations, entertainment, funding college and retirement accounts, and expanding family activities."
Bodnar echoes that sentiment. "This event is all about recycling, uniting the community and family fun. It also gives our community a safe place to hold their garage sale instead of at their private homes. And you get more customers in one day than the typical two days of a home sale."
For sellers who don't want to haul their unsold merchandise home, Goodwill will be on-site with two large trailers to accept the items as donations. Not only will the tax-deductible donations benefit local families who shop their neighborhood stores, but last year alone donations helped "more than 9.8 million people access the career, family and financial support services they needed to succeed. Your impact doesn't end there—the planet also benefits when you choose to ditch the dumpster and drop your items at Goodwill. Over the past few years alone, you've helped keep billions of pounds of clothing and household items out of landfills."
Families or community groups interested in hosting a booth at future Secondhand Safari events can contact Kari Bodnar via the Thurston County Fair office at 360-786-5453 or via email at BodnarK@co.thurston.wa.us.
Shoppers are encouraged to arrive early for prime selection and bring plenty of reusable shopping bags for your finds. Directions to the Thurston County Fairgrounds are available here. Many vendors will be cash only, so hit the cash machine before you stop in.
Everyone loves one-stop-shopping and events like the community-wide Secondhand Safari provide amazing opportunities to stock up on school clothes, birthday and Christmas presents, holiday decorations, and tools you didn't even know you needed. Why not save a few dollars and support your friends, neighbors, and local charities all at one location? Helping couldn't be any easier.
Secondhand Safari
Thurston County Fairgrounds
Saturday, May 2
8:00 a.m. – 3:00 p.m.
Admission $1