By Heidi Smith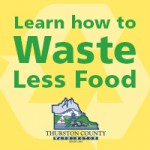 There are two school-related questions you won't be hearing from senior Brandon Carter any time soon:
When am I ever going to use this information?
What does this have to do with my life?
In the past two years, the Yelm High School student has earned multiple awards and recognition through his participation in the school's CTE program (Career and Technical Education). "He took opportunities that were presented to him and ran with them," says Teri Pablo, CTE Director.
As a result, he is the president of Yelm High School's Future Business Leaders of America club (FBLA), has earned state, regional and national awards, and recently started his own non-profit organization to help other students with travel expenses to competitive events.  "FBLA gave him this opportunity to shine and he has just grown so much," says Business Education teacher Karla Blowers.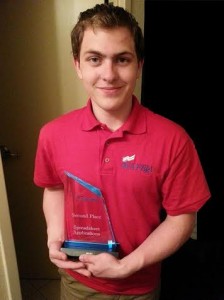 Brandon credits the staff with seeing his strengths and inspiring him to do more. "I was in Mrs. Blowers Computer Applications class during the second semester, and she noticed that I was getting hold of spreadsheets better than most students do because spreadsheets are really confusing," he says. "She recommended that I take that class for state. I placed first at state and then went on to place second at nationals."
"Before I took that class, I didn't really know anything I was good at," he continues. "The teachers all know their students' strengths in their subject and when to push them. Mrs. Blowers really pushed me."
All of this is even more remarkable given where he started two years ago. "Throughout the last few years I've changed a lot from one person to pretty much a brand new person," he says. Brandon's evolution, says Blowers, has been "a 360 degree change. He was so shy in the beginning and he didn't talk to too many people at all. He went from that to being the president of FBLA and speaking at the Yelm Chamber of Commerce."
Aside from shyness, Brandon also struggled with motivation. "I didn't like going to school at all," he says. "I wouldn't do any of the work in any of my classes. I was in an online school for the first two years because my parents and the school thought it would help me out."
The problem was, the online program required self-motivation.  "After two years of that, I didn't get many credits and I was on the Becca Bill," he says. "I had gone to court three times. The third time, the judge asked, 'How do you feel about being placed back in the high school?' At that point, I'd been away from everybody for those entire two years, pretty much stuck at home and so the idea of going back to high school, having friends and people to hang out with, was appealing."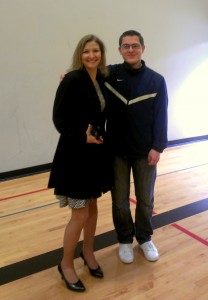 Once he'd started, Brandon discovered that contrary to his previous experience, the classes offered through the CTE program were relevant and applicable. "One of my teachers had suggested that I take pre-calculus, but I thought that Financial Literacy would suit me better because Financial Literacy teaches you things about taxes, forms, and the kind of stuff that you could actually use," he explains.
"I took that class and I was in financial algebra. I already knew a lot of the things that we used and it helped me a lot," he says. "That's when I decided I wanted to join FBLA and that year I also took economics. Learning about money and understanding how the world works made a lot of sense to me. I joined FBLA and from there everything just kept going."
"When he started competing with FBLA, he got exposed to all of the other leadership components and community service opportunities," says Pablo. "The competition turned into leadership. He snowballed that. He picked up on all these little pieces and ran with them. Some students don't make those connections that quickly."
As a result of his experience with regional and national competitions, Brandon started Project Achievement, a non-profit organization to help other students. "Students need a fund to help them achieve opportunities in high school," he says. "It seems wrong that they wouldn't be able to go to an event because of money." He is in the process of getting a bank account and taking care of paperwork so the organization can start accepting donations.
For Pablo, Brandon epitomizes the impact CTE classes can make. "He has brought meaning and purpose to what he's doing," she says. "That's the opportunity for every student – to bring meaning and purpose to what they want to do."
Brandon believes that everything he's learned will serve him in the future. "I have more confidence in my own abilities," he says.  "Knowing what I can do has helped me see where I can lead and where my mind can take me."