By Gail Wood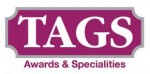 There was never any question about Devonn Quitugua's talent on a baseball field.
But after just one practice his freshman year at River Ridge High School, Quitugua quit, walking away from a game he both loved and hated – loved because he was so good at it, hated because he'd get so anxious playing it, fretting about getting a hit or making a catch.
"I just couldn't take it," Quitugua said. "It was too much."
Quitugua even quit going to school for a few days.
"I just gave up," he said. "I didn't handle it very well."
Fortunately for Quitugua, River Ridge coach Chad Arko is all about second chances. When he'd see Quitugua in the hallways, Arko would invite him to turn out. After skipping his freshman and then sophomore seasons, Quitugua accepted and turned out during the summer league going into his junior year.
With his high anxiety issues in check, Quitugua is now making opposing pitchers anxious. Last year as a junior, he batted over .400 despite his two-year layoff, making first-team all-league as an outfielder. So far this spring, he's batting .330, giving the Hawks playoff hopes. The kid who was once struggling with his grades and with his inner game in baseball, now pulled a 3.5 last semester and is thinking about going to college and playing baseball.
"He's turned everything around," Arko said. "I backed off. I didn't push him. But every year I kept putting a little carrot out there – want to come out? Finally it got him. He's done a really great job."
It's been a long road back. There was a lot going on in Quitugua's life his freshman year.
"And I didn't handle it right. I gave up on it," Quitugua said. "I just thought I'd give baseball a shot again and see how it goes. Now, I have good grades. This has actually helped me. I didn't think it would. It changed a lot for me – just staying out of trouble."
Comeback stories like Quitugua's are one of the reasons why Arko coaches. It's not just about winning or about teaching a kid how to field a grounder. It's also about learning life lessons.
"It teaches them how to be part of a team," Arko said. "It teaches accountability and responsibility. And Devonn's going to have a lot of friendships when he walks out of here."
Zach Carter, a sophomore starting at shortstop for the Hawks, has his own "overcoming" story. He's seeing pitches a lot better now that he got contacts in the off season and is batting over .600.
"I'm seeing the ball a lot better," Carter said. "I'm picking it up sooner, seeing it out of the pitcher's hand a lot better."
After losing its first three games of the season, River Ridge won four of its next five games and is 4-4 overall and 4-0 in the 2A South Puget Sound League. River Ridge has outscored its league opponents 47-18, beating Steilacoom 11-2 and 6-2, and then Washington 16-10 and 9-4. Pitching and defense will again be keys for the Hawks.
River Ridge's five returning starters are Quitugua, Brayden Anderson, Ben Maratita, Seung Kim and Thayer Murphy. Maratita, now a sophomore, was second-team all-league last season. Anderson is also a sophomore. Matthew Morgan, while only a freshman, starts at catcher.
"We're really young again," Arko said. "But I'm looking at this year getting us over the hump. It all stems from leadership. If you don't have leadership no one is going to buy into the win. But if you don't have the talent you're not going to win."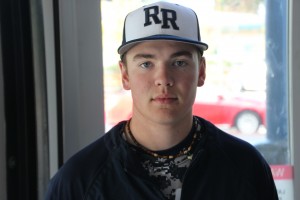 After starting at third base last season, Anderson, one of eight seniors on the team, is starting at shortstop, giving the Hawks a steady glove at short.
"We have a lot of seniors. We have a lot of leadership," Anderson said. "So I think that will take us farther than we did last year."
Last year as a freshman, Carter started at first base and has adjusted to third. He's been playing infield since he first started playing baseball in second grade.
"I like third, there's lots of action there," said Carter, who was a second-team, all-league linebacker on the football team in the fall. "I'm used to playing third."
Last summer, Quitugua caught the attention of a coach from Lower Columbia College when he went 3-for-4 in a summer league game and turned a doubleplay by making a running catch in left field and then throwing a runner out. That coach talked with Quitugua after the game.
"At first I didn't even want to go to college," Quitugua said. "My family never has. My dad and I aren't that close, but I don't think he's ever graduated from high school. I thought it would be cool for me to go and do something. I'm connected with baseball again. It's fun."