The ubiquitous phrase 'there's an app for that' even pertains to health care. Now, you can receive the highest quality of personalized medical care in a convenient and affordable method through Providence's Health eXpress.
Health eXpress is a telehealth program offered in Washington and Oregon by Providence Health & Services. Patients are connected with doctors and nurse practitioners through face-to-face secure video technology using a computer, smartphone or tablet. Health eXpress has proven to be accessible and expedient for patients who are seeking a diagnosis or treatment for minor medical concerns.
Dr. Todd Czartoski, Medical Director of Telehealth at Providence describes how beneficial Health eXpress has been for patients. "Now patients have the ability to see a provider from anyplace and anywhere without having to make an appointment with their doctor or drive to the emergency room or urgent care center. Health eXpress offers convenient access to providers in a timely fashion. Literally within minutes you can be in front of a provider," Czartoski explains.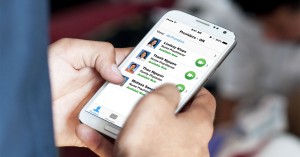 Czartoski is not exaggerating when he claims patients are only minutes away from a personalized consultation with a provider. Chris Thomas, Communications Manager for Providence Health & Services of Southwest Washington reports that average wait times to see a provider are only four minutes, while appointment times last an average of ten minutes. Even setting up the one time initial profile only takes about five minutes. Time is a significant factor in many patients' busy schedules. Czartoski chuckles stating, "I can't even get dressed and in my car in that amount of time, especially if I am not feeling well. The convenience and easy access of Health eXpress is paramount."
Michelle Wernert, Telehealth Program Manager at Providence Health & Services further explains, "The high level of customer satisfaction and quality of care are essential to Providence's Health eXpress. We know that 98.7% of those who have used the telehealth program have had their concerns addressed through Health eXpress."
"Patients are asked to rate the providers following their virtual consultation," continues Wernert. "Our providers are getting 4.8 stars out of 5. Health eXpress has been highly effective in meeting our patient satisfaction standards."
Thomas demonstrated how easy and fast it is to establish a secure and confidential profile and then meet with a provider. Kim Tull, a nurse practitioner with a five star-rating on Health eXpress, appeared within a couple of minutes. "Most of us do our banking online, plan our vacations, and shop – creating our health care profile and receiving medical services is similar to all of our other online experiences," Thomas shares.
Having worked in telehealth for nearly a decade was instrumental in the success of the two-year-old Health eXpress program which began in Oregon, Czartoski said. He noted that the trend nationwide is for virtual doctor visits. "What we noticed in Oregon was that 28% of what was being handled in the emergency room could be addressed through the telehealth. We have been able to lower the use of the emergency room as a primary care so that patients can be easily treated through Health eXpress."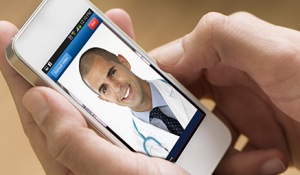 Health eXpress is intended for minor conditions such as flu, colds, ear pain, allergies and digestive issues. Providers can make diagnoses, recommend treatments and write prescriptions for common conditions. Health eXpress does not replace regular primary care visits for annual checkups or ongoing chronic conditions. Patients simply pay a flat fee of $39 for each visit via credit or debit card to connect with a medical professional. If you are a Providence Health Plan member, Health eXpress will bill the plan for you. Anyone can use Health eXpress, even those without health insurance or those whose health plans do not cover telehealth visits.
Consultations are currently offered from 8:00 a.m. – 8:00 p.m. weekdays and 9:00 a.m. – 5:00 p.m. Saturdays and Sundays. Signing up for Health eXpress is free.
To learn more about Health eXpress click here. Or download the Health eXpress mobile app from the Apple Store or from Google Play for Android devices.