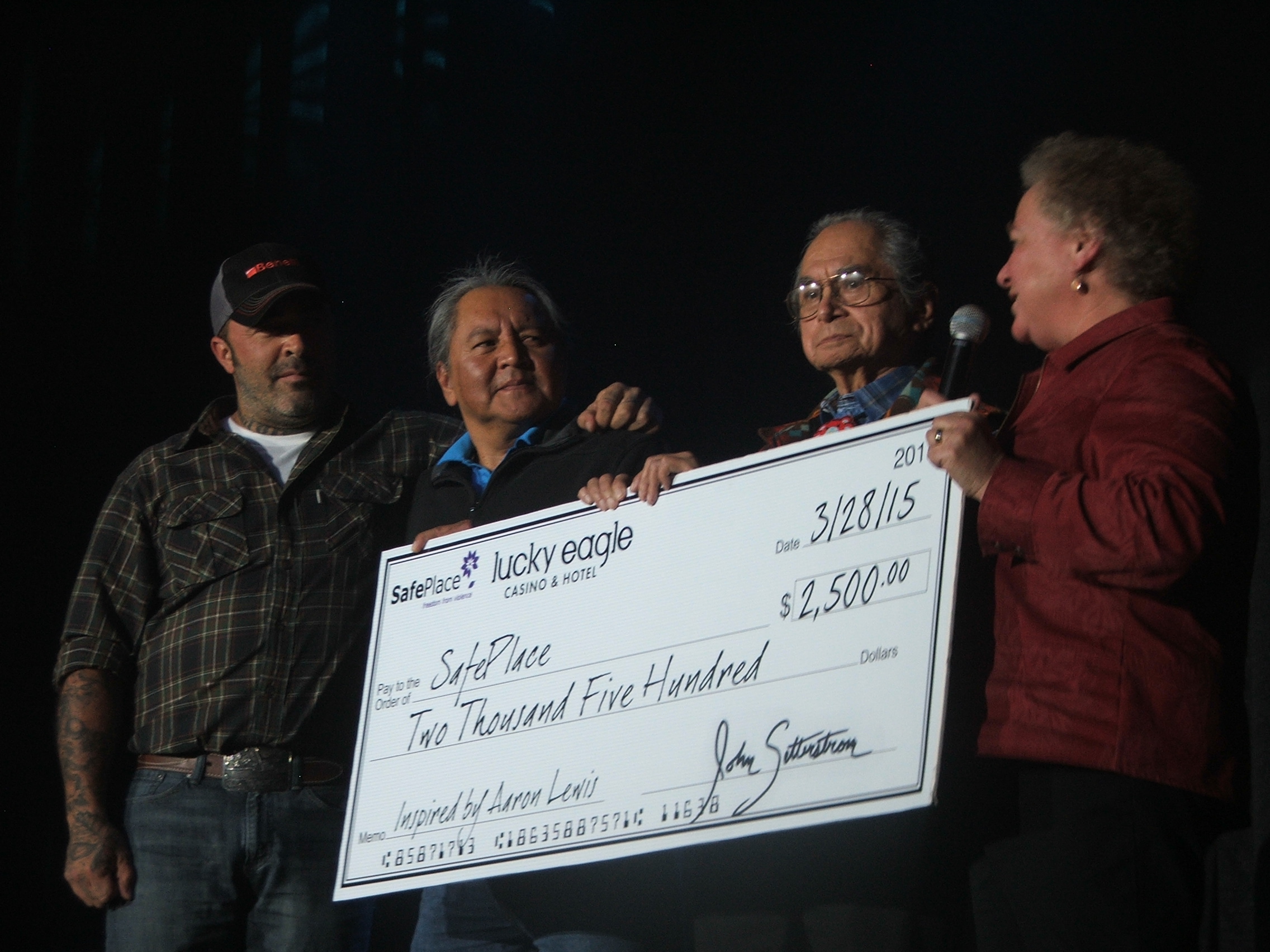 By Nikki McCoy

As Johnny Cash played in the background and beverages were passed around, anticipation filled the Lucky Eagle Casino and Hotel event center Saturday night as a sold-out crowd of nearly 1,000 waited for Aaron Lewis to take the stage.
But little did they know the country singer was about to get a surprise.
With lowered lights and hushed audience, Chehalis Tribe members, along with the Executive Director of SafePlace, climbed on stage with an over-sized check.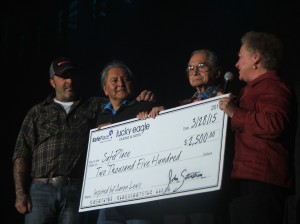 Rodney Youckton, CEO of Chehalis Tribal Enterprises gave a synopsis of what happened at a concert last June where a teenage girl was being pinched and fondled while crowd-surfing. Lewis stopped mid-song to make sure the young men knew he disapproved.
"You should all be beaten down by everyone around you," was just the tip of the profanity-riddled verbal assault Lewis gave the young men responsible.
Lewis' fierce defense of the girl moved Lucky Eagle CEO John Setterstrom to donate a $2500 check, on behalf of Lewis, to SafePlace, a non-profit advocacy agency and confidential shelter for survivors of domestic violence and sexual assault in Thurston County.
Tribal members presented the check to Lewis, and after responding simply, "I just did what any father of three little girls would have done," he hugged CEO of Chehalis Tribe Enterprises, Rodney Youckton, and the crowd exploded into applause.
"It was very, very, honorable for calling out those guys for their poor behavior and choice. We are very honored and thankful for what he did," said Youckton.
"I think it's awesome what he did," agreed Danny "Bones" Gleason, tribal elder and 5th council member, who thanked Lewis for his act, and encouraged him to "keep on saving."
SafePlace Executive Director Mary Pontarolo, who was present to receive the donation, was glad to bring awareness to a demographic that normally doesn't get reached.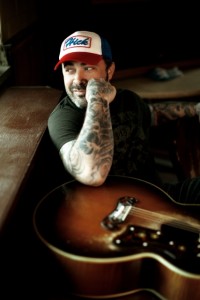 "This is a great country crowd tonight," said Pontarolo. "I'm honored to be on the same stage as this man. I've listened to the YouTube video I don't know how many times. It's not very often that a man would stand up and try and protect us and I appreciate the fact that Aaron did."
"I think it is great," she said off stage. "I love to be able to talk to a group of people that love country music, particularly about our issues and to dispel myths. I just think it's an important message and this is a good group to be able to share the information with."
I spoke with a variety of audience members, and while everyone knew of Aaron Lewis' music, only a few knew about the back story to the donation they just witnessed.
As I explained about SafePlace and the concert, people were impressed.
"That's my kinda guy," replied one man dressed in camo. "I'm not surprised, he's really cool," said another.
And another gave kudos to the casino for getting involved.
"It's something our CEO felt strongly about," said Kevin Burrus, Advertising Director for Lucky Eagle. "We felt Aaron's actions reflected the Chehalis Tribe and Lucky Eagle, and is something we try to embody… and we try to support organizations like SafePlace -it's a giving back thing."
After the gifting ceremony, Lewis began his concert by asking the audience to join him in the Pledge of Allegiance, and then eased into his set-list with his signature voice and crowd-favorite, "Country Boy."
And as I looked around to the couples with arms around each other, the faces of people moved by music, and tribal members and employees with big smiles, it was comforting to know that Lewis' one act of defending one girl, has made an impact on so many people.