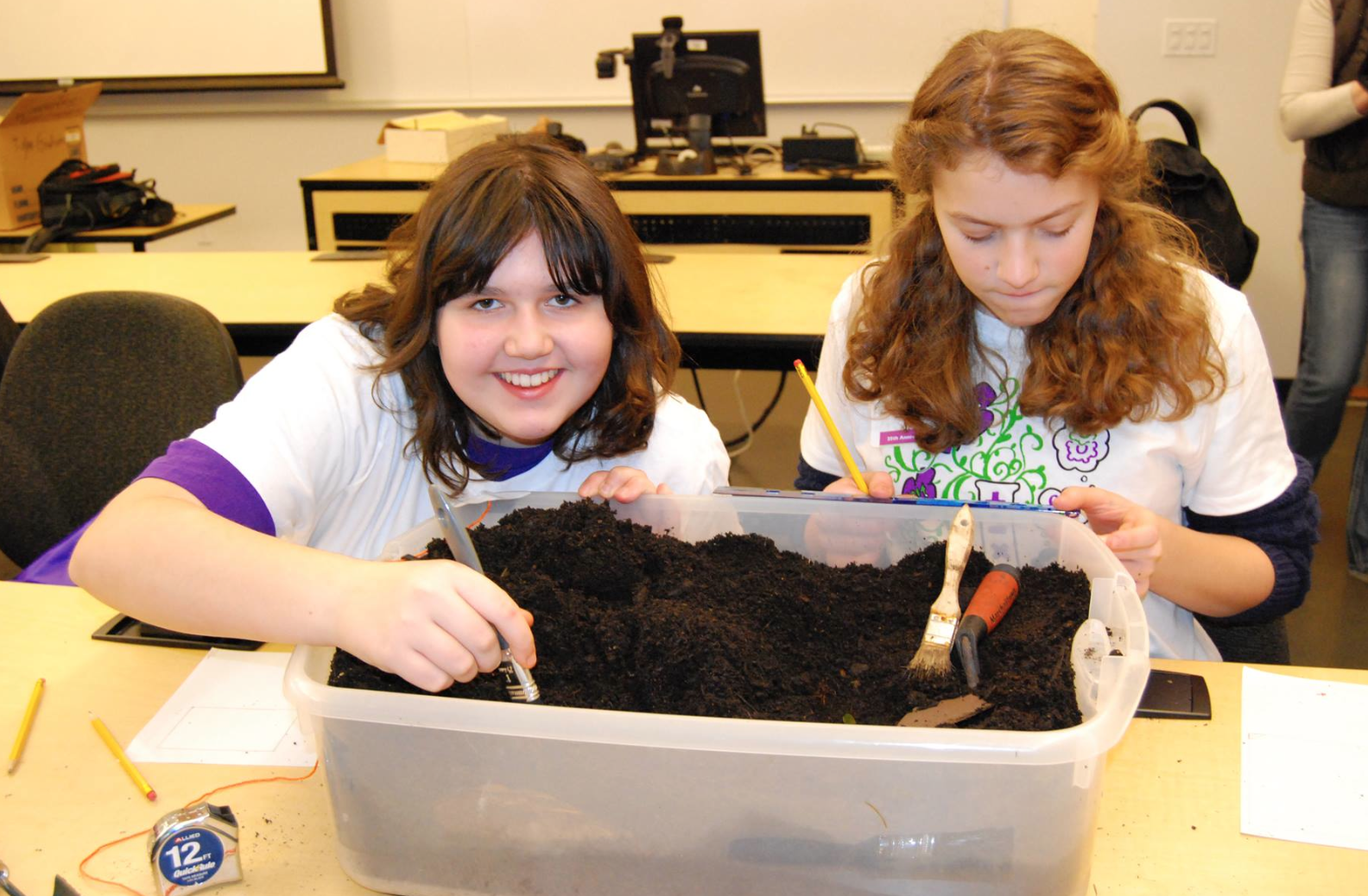 By Kathryn Millhorn
FDR once said "We have always held to the hope, the belief, the conviction that there is a better life, a better world, beyond the horizon." For many, educational struggles can be overwhelming and often begin at an early age. This is especially true regarding math and science for girls once they advance beyond elementary school.
For decades, there has been the unspoken mindset that these subjects are harder for girls to learn and result in careers they either couldn't obtain or wouldn't be interested in. But the global trend of STEM learning, wealth of engaging teaching tools, and creative job offerings prove these theories wrong one student at a time.
The first 'Expanding Your Horizons in Science and Mathematics' conference was held in 1976. Since then, more than 600,000 girls have attended events across the country. Locally the Thurston County Expanding Your Horizons foundation is one of ten locations across the state which hosts a conference each year.
This year's showcase will be held at South Puget Sound Community College on Saturday, March 7. The event will provide middle school aged girls with the opportunity to experience hands-on workshops with a focus on science, technology, engineering, math, and all they can encompass.
Girls will have the opportunity to choose three workshops from an array of more than 25 offerings and the event is open to students from around the region. These workshops are taught by some of the community's leading women business leaders, scientists, authors, tradeswomen, and educators.
One such workshop will be presented by Joy Ramstack Hobbs, a scientist from the Science Museum of Minnesota. Her 'Microscopic Clues About the Past' seminar will be a hands-on look at sediment cores from local lakes, studying changes, environmental impacts, and history of a lake from the diatoms preserved in its sediment. Hobbs is also on the Thurston County EYH board this year and loves that each workshop is limited in size so she and the other teachers "can get a chance to do something hands on and talk to each of the girls."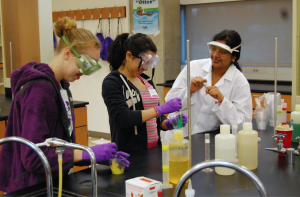 Another of this year's offerings is 'Welding is Hot!' offered by SPSCC welding instructor Sarah Patterson and some of her students. Patterson has been a certified welder for 15 years and a certified welding instructor for ten, and was approached by EYH three years ago both to present a workshop and be their keynote speaker. This year she will present at two different EYH conferences.
Patterson is a firm believer in early STEM education. "I think that ALL students need to be exposed to STEM as early as possible. We should tap in to young children's natural curiosity in these areas and then help foster greater understanding in these areas as the child matures in their education," she notes.
"Kids don't care that STEM fields are the areas with greatest job growth; they just know that science is amazing, technology is fun, and math is awesome," continues Patterson. "If we can expand upon their natural inclination towards these areas and then help them to realize the endless possibilities that pursuing education in these areas will be present to them, it's a win/win."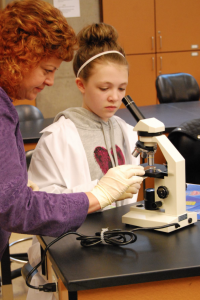 Registration for the March 7 event is now open and a very simple process. Families are encouraged to visit the online sign-up portal and choose their workshops from the many exciting choices. Printed forms have been shared with schools around the region but are also available to download and mail in.
The conference is reasonably priced at $15 which covers the workshops, materials, snacks, and a t-shirt.  Attendees also receive a free copy of the book 'Something Stinks!' written by Gail Hedrick.  The author is the keynote speaker and a leader of one of the workshops.  Girls should bring a sack lunch from home. Scholarships are available and early sign-up is encouraged. Classes are assigned on a first-come/first-served basis and there will be no on-site registration.
We all have a passion that began in childhood and lasts a lifetime. Whether it's a collection, activity, or pursuit, what we learn as kids shapes us as adults. By opening new eyes to the wonders of science and technology, conferences like this really do Expand Your Horizons.
Contact the Thurston County EYH with questions or to volunteer at the March 7 or future events.