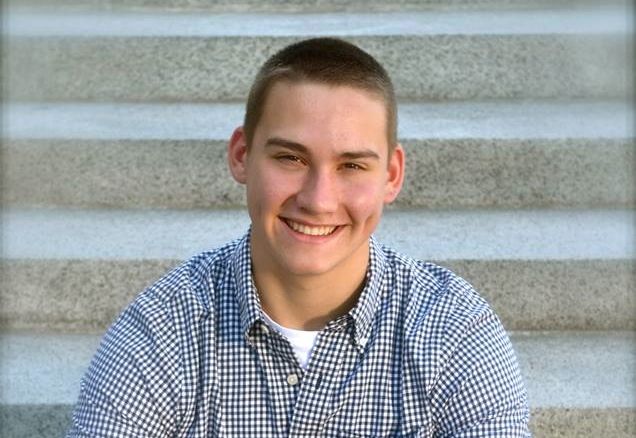 By Gail Wood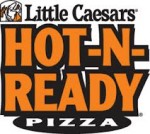 Whether he's at left tackle, blocking a blitzing linebacker, or in a chemistry class, working on an assignment, Mason Manning approaches a challenge with the same mindset.
All out.
As an athlete or as a student, Manning always makes an all-out, pedal-to-the-metal effort. And as a result, this 6-foot-5 ¾, 270-pound, senior at Capital High School is an achiever both as an athlete and as a student.
He was first-team, all-conference as an offensive tackle this season. And with a 3.6 GPA he's nearly all A's in the classroom. He's a true definition of a student-athlete.
"I'm so proud of him," said Sonja Berg-Manning, Mason's mother and biggest fan. "He's worked hard."
And now because he's tops both in football and academics, Mason has achieved his dream. He's accepted a an early decision admission and generous financial award to play football at Cornell University, where he'll be able to mix his two passions.
But before the Cornell offer, Mason got a scholarship offer to play football at Eastern Washington University. Mason was torn.
"It was a hard decision," Mason said. "Probably the hardest decision in my life. I adored all the coaching staff at Eastern."
Yet Mason longed for the academic challenge and clout of Cornell. Sonja helped her son decide by sharing a story. She told him that when he came home to tell her about the Eastern scholarship, he was really excited, happy and smiling. When he shared about the Cornell offer, he cried.
"I said what does that tell you?" Sonja said. "I told him he was really emotionally invested in Cornell. That was where he wanted to go. I told him when an opportunity like Cornell comes around, you can't turn it down."
Still, Mason was leaning toward Eastern, where he was offered a full scholarship.
"He said school wasn't going to cost us anything," Sonja said.
But it wasn't like Cornell's offer wasn't tempting. They offered $57,000, leaving the family about $7,000 to pay.
"I was shocked," Sonja said.
It's been an unlikely journey for Mason, who signed a commitment to Cornell at Capital on Feb. 4. A year ago, he was a 240-pound, second-team, all-conference tackle who wasn't even on the recruiting radar of college coaches. The life changer came in his commitment to lifting weights. Last spring, Mason headed for the weight room at 5:00 a.m. Suddenly, a bigger, stronger and quicker Mason was doing pancake blocks, dominating an opponent. The spark, the inspiration to commit to lifting weights, was his friend and teammate, Ryan Rieta, a fullback on the football team.
"Ryan was pushing me and wanting me to succeed," Mason said. "He said I have the ability you just need to put in the work."
Mason got the same pep talk from John Johnson, Capital's head football coach.
"It was Coach Johnson harping on me that I had the size and that if I put the work in I'd be able to go to the next level," Mason said. "Mentally, I think I shifted almost from a kid to more like a man, more like an adult. My work ethic shift pushed me."
Johnson said Mason realized that as a senior he had to perform because he was running out of time.
"As the goals get closer, he knew that this is it," Johnson said. "There was an attitude change. This is your final year and if you're going to obtain that goal, you better buckle down. It was a matter of maturing."
Mason bumped into a door-opening truth about dreams. There's a big difference between wanting something and doing something.
"I just went after it," Mason said.
But unlike some athletes pursuing a goal, Mason didn't focus entirely on athletics, putting his academic pursuits aside. Hardly. Instead of slacking, Mason took on harder classes, taking only advance placement classes.
"My senior year I wasn't go to take it off," Mason said. "I was going to push myself."
He's been pushing hard. Last semester, despite taking classes like calculus, chemistry and English, he got four A's, a B+ and a B. Mason has always been an achiever in the classroom. He's always been fascinated by what makes things work.
Even when he was in middle school, Mason had an interest in science. Sonja finally gave in to her son's request for a science kit, which was complete with a microscope, when he was about 13. Shortly after that, Sonja's mixing cups and spatulas started to disappear in the kitchen. Mason was using them for his science projects.
"He just loves science," Sonja said.
When Mason heads to Cornell, he'll again be driven by goals in academics and athletics. One day, he wants to be a doctor, possibly an orthopedic surgeon. And possibly one day, he hopes to get a NFL tryout.
"I'm not going to say if I don't make it I'm going to be mad. I'd love it," Mason said. "My entire life hasn't been planned to go the NFL. I have bigger aspirations than that."
The bigger aspiration is to make a difference.
"That's something I've always wanted to do with my life is make a difference in the world," Mason said.