By Gail Wood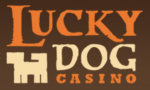 Before Willie Spurr could score his first goal for the Oly Town Artesians, before Nate Salveson could be the team's player/coach chasing his dream of playing professional soccer, Brandon Sparks first had to ask one important question.
He had to ask Tim Smith, "Do you want to start an indoor soccer team?"
Surprisingly, Smith, who had never played soccer, said, "Yeah, sure."
And, in an abbreviated version, that's how the Oly Town Artesians, a semi-pro indoor soccer team, started and played in the new, five-team Washington Indoor Soccer League.
"It all made sense to me," Smith said. "I liked the business model and what the league was trying to do and the approach they were taking."
Since Smith had taken over the Olympia indoor soccer facility, he was the person Sparks wanted to talk to first. They needed a place to play. Then after getting an owner and a facility, he needed a coach. Salveson, after he played at The Evergreen Green State College, became an assistant coach at Evergreen and is now the head soccer coach at South Puget Sound Community College.
"Both Nate and Brandon have done outstanding jobs," said Smith, who works for the Washington Department of Fish and Wildlife. "I just feel very fortunate that they both agreed to sign on with a club that they didn't know and with an owner they didn't know."
On Saturday, the Artesians, after finishing 3-5 during the regular season, will be the underdog in a playoff against the undefeated Tacoma Stars. The game starts at 7:30 p.m. at the Tacoma Soccer Center.
After Smith committed to financially supporting the indoor soccer team, Sparks turned his attention to finding a coach. Salveson, who played at Evergreen from 2006 to 2010, was the likely choice.
"He sent me an email and asked if I was interested," Salveson said. "I wouldn't say it didn't interest me, but at the time I was playing with the Seattle Impact team."
Salveson's quandary was whether or not he could fit in more soccer. Besides coaching at SPSCC from August until mid-November, he was also a player/coach for the Kitsap Pumas indoor team. And he was playing for a Seattle team.
"It's been one season to the next," Salveson said. "Maybe a two week break between seasons or so."
He's not complaining. It's just his life.
"I've been training and have talked with outdoor teams, but I don't have anything concrete yet for the summer season," Salveson said.
The lure of the Oly Town Artesians is that it's a showcase, an opportunity for area players to hook up with professional teams.
"This really fills a void for that," Smith said. "As the professional indoor game continues to mature and stabilize, I think it's going to be a great opportunity for some of our players to play professionally, either indoor or outdoor. It's a great chance to be seen."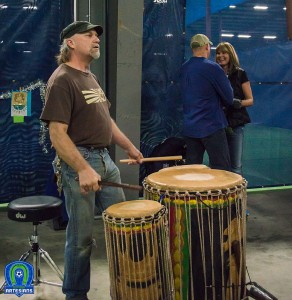 During the season, the Artesians, which is made of college and ex-college players, lost to the Tacoma Stars 15-2. But last week they won 9-7 against the Arlington Aviators. Spurr, despite not playing last week because of an injury, leads the team with 10 goals. Greg Wolfe is second on the team in scoring with eight goals.
Spurr, a three-time all-conference player at Evergreen, is likely to play Saturday against the Stars.
"He's been doing fantastic," Salveson said. "He's been a great player."
Kyle Wiese and Matt Stalnik, two more former Evergreen players, are two more key cogs to the Artesians offense through the season. However, Stalnik, who played professional indoor in Denver and California as a goalkeeper, is out with a knee injury after scoring 10 goals.
"He played a field position for us and he had played goalie his whole life," Salveson said. "It's not his natural position playing forward, but he understands the position after seeing it at a professional level. He was pretty much our offensive hub until his injury."
To beat the Tacoma Stars, the Oly Town Artesians will have to get tougher defensively late in the game. While they've outscored opponents 19-10 in the first quarter, they've been outscored 39-21 in the middle of the game
It was such a successful season, there will be another one for Artesians, who drew 250 fans to their last home game.
"It's been great. I haven't lost nearly as much money as I thought I was going to lose," Smith said with a chuckle. "All is good in the world of semi pro soccer here in Olympia."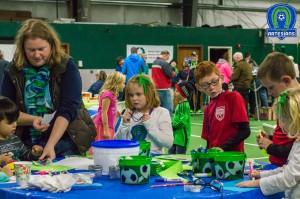 The winner of Saturday's game will face the winner of the Wenatchee Fire/Bellingham United game on February 14th for the league title.
Tickets cost $10 and are available at the Tacoma Stars website.
Whatever happens Saturday, this has been a dream-come-true season for Sparks, the team's general manager.
"I'm kind of a Bill Veeck disciple," said Sparks, a 1994 North Thurston High School graduate. "I want to put on a show. My goal would be to put on a circus each and every game. Something surreal. Something that if you missed it, you would miss something that people would be talking about."
Sparks isn't a player or a coach. His calling is promotions.
"Hopefully we can expand a bit next season and really go full bore with our in-game production and have an absolute blast at all of our home games," Sparks said. "That being said, our games were well run, well attended and I think we put together a professional product off the field that isn't matched in our league."