By Barb Lally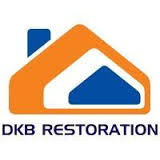 Bob Crim hadn't been working at the Schmidt House long when he drove the pink 1957 Buick convertible to take Clara Schmidt downtown, taking a left turn out of the Schmidt's driveway onto Custer Way and stopping at the light at Capitol Blvd.
Clara began talking to a lady she knew in the car next to them at the light. When the light turned green, Bob tried to inch forward, but Clara stopped him saying, "I'm not done talking."
"The light changed three times before she let me go and all these people were honking behind me," Bob laughs.
A conversation with Bob Crim today is rich with personal anecdotes from his 60 years as the caretaker of the Schmidt House. 
Hired on for life
Bob was hired at the age of 17 by Peter and Clara Schmidt who had inherited the Schmidt property from Peter's father Leopold, the founder of the Olympia Brewing company.
In 1956 Bob was working at a local plant farm when he delivered flowers to the Schmidt home. He was told by the caretaker, "You need a job like this!" Six months later the job opened up when that caretaker passed away.
Bob didn't think he had a "ghost of chance" to get the job but he drove up to the Schmidts' home. Clara Schmidt answered the door and sent him to the brewery to talk to Bobby Schmidt, who was in charge of personnel.
"Afterwards, I forgot about it," Bob explains. "Then one day Mrs. Schmidt called me and asked why I wasn't there for work. I told her I didn't know I had the job. When I told her I couldn't come because my car was broken down, she said, 'Don't worry, I'll send someone from the plant to come get you.' I have been here ever since."
Bob's pay then was $94.16 a week but soon after he started, he received a check for $1200 and thought they had overpaid him.
"I sent it back to Bobby," says Bob, who today is still entrusted with the care of the ancestral home. "Bobby sent it back. It went back and forth several times. Finally, I went over to the brewery to explain that he had already paid me. And Bobby said 'This isn't your pay, it's a bonus!' I finally kept it."
Peter Schmidt died just a year after Bob started working for the Schmidts. In addition to his other duties, Bob began chauffeuring Clara, giving him a personal view of the family—and, a lot more stories.
Giving to the community
Bob describes the Schmidt family as "community-minded" and notes that Clara Schmidt started the Fine Arts Guild in the area and brought the Seattle Symphony Orchestra to Olympia, investing some of her own money to do it.
"After work, I would take her to the symphony. Symphonies are kind of long and one time I fell asleep and snored. She jabbed me and I thought, 'I'll never live that one down!'"
The Schmidts had a large vegetable garden, similar to the Victory gardens during World War II that helped feed the community. And there were orchards on the property with about 33 fruit trees—apple, cherry and pear. "One time I picked 37 boxes of apples off a King apple tree and took them downtown to give away," Bob says.
Clara Schmidt wanted to help Bob with his work so she sent him to Olympia High School to ask for a few students who wanted to work.
"She donated money to the school," Bob remembers. "But she turned around and paid the kids about $10 per hour, a lot of money in those days."
One of the family
Bob ate breakfast with Clara every morning in the small sun room in the house.
"She was a really likable lady and looked after me," Bob says. "Once she saw me throw my red hat down on the ground because I was tired of coughing because of a cold. She called me inside and asked what was wrong. When I told her, she wrapped one of Peter's thick wool socks around my darn neck and made me wear it all day. I never let her see me coughing after that!"
"In 1960, she let me off one Saturday to go see my uncle in Newberg, Oregon. She died that night at 11:02 p.m. When I got back, the entire family was at the house and Bobby Schmidt met me at the door and shoved a bottle of beer in my hand, and said 'Come on in,'" Bob continues.
"I did a lot for the funeral held here at the house. The plant was shut down and there were so many people that showed up—you could hardly see the grass on the front lawn."
"When I got married, some of the Schmidts came to my wedding," says Bob, still amazed. "When we went on our honeymoon they sent flowers to every place we went."
Hard worker to this day
After 60 years Bob still works a 40-hour week for the Olympia Tumwater Foundation, the organization that today owns and maintains the historic property. He also works on weekends for the weddings held there.
From August through September, Bob gives Thursday tours for as many as 30 people a day.
"I love my job, caring for this place and giving tours," says Crim. "People love the tours."
Most will tell you it is because they love to hear Bob's stories.
For more on the history of the Schmidt House, follow the link.