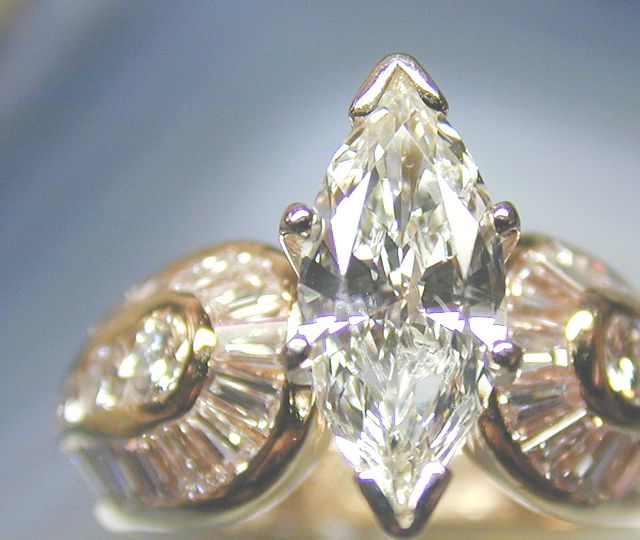 Submitted by Hartley Jewelers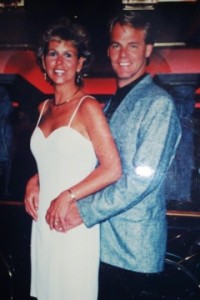 When Lori Morefield saw the new ring Hartley Jewelers owner Rick Hartley designed for her – created by combining her wedding ring and her late mother's – she cried.
"I just started bawling," she says. "I couldn't believe what I was looking at, the creation Rick came up with. I gave him a hug and said, 'It's the most beautiful thing I've ever seen in my life.'"
Morefield's mother, Carolyn Walters, unexpectedly passed away seven years ago, and had wanted her daughter to wear her wedding ring when she was gone.
Carolyn Walter's ring was designed by another jeweler, about 20 years ago, as a surprise from her husband Lloyd Walters.
"I lived in New York at the time and my dad was visiting," Lori remembers. "He told me he didn't know what to get Mom for Christmas and I told him that for years she'd been carrying around a clipping from a magazine of a ring she loved."
When Lloyd returned home, he found the photo and had it made for his wife.
A couple years later, Morefield's husband, Olympia lieutenant firefighter Ken Morefield, went to Hartley Jewelers to have her wedding ring designed.
"It meant even so much more to me when Ken said he sat down with the owner of Hartley Jewelers to design it," she says, remembering the original ring, which held a quarter-carat marquise-cut diamond surrounded by smaller marquise stones.
Over the years, Morefield lost a couple of diamonds out of the ring and eventually stopped wearing it. "I was careless," she says now. Not long ago,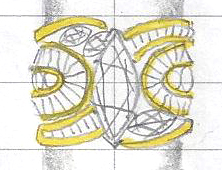 she told Ken she'd like to combine the two rings. "He said that was a fabulous idea."
Morefield couldn't imagine how to make the two rings work together – her mother's ring had a much larger marquise-cut diamond – "like a carat-and-a-half or something," she says, laughing – but she knew Rick would have wonderful ideas.
"I took them in and he came up with a few different designs," she says. "I loved them all, but this one just seemed to fit around that huge marquise so perfectly."
Morefield says she couldn't be happier with the finished ring.
"I'll never forget the night he called and left me a voicemail," she says. "Rick said, 'Lori I have the most beautiful diamond ring waiting for you, ready to be picked up.' I just love Rick. I can't believe the work he can do."
The new design combines the two rings brilliantly, with a band on top and bottom – Morefield's original wedding ring, divided in two – encircling Carolyn Walters' ring, which includes swirls of baguette- and channel-cut diamonds.
"He just split my wedding ring and put the three of them together," Morefield explains. "It's like I'm wrapped around my mom's heart."
Morefield was her parents' only daughter and very close to both of them.
"My dad unfortunately didn't get to know Ken – he passed away before we were married – but my mom just adored Ken," Morefield says. "I know she's looking down right now and is so happy that I'm wearing her and Ken's rings."