By Alyssa Ramsfield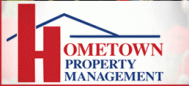 You've probably noticed the recent spike in superhero movies hitting the big screen. All of those superheroes are derived from one common place – comic books. Getting their start over 80 years ago, these books are continuing to gain popularity.
Thurston County is the perfect place to feed any reader's hunger for graphic novels and comic books.
Our first stop is the biggest comic shop in our county, Olympic Cards and Comics. Well known to the community as "Gabi's" in reference to the owner, Gabrielle Shephard, this thriving shop was once on the brink of extinction. In 1993, when the store was ready to close its doors, Gabi stepped in and bought the business.
In 2008, the business moved to a 7,000 square foot location to supply community members with not only a variety of comics, but also gaming supplies and collectibles.
(Read a full story about Olympic Cards and Comics here.)
You can peruse the shelves for hours in this mammoth space. The staff is very knowledgeable and will give expert advice to locate the perfect comic for you.
Downtown Olympia provides multiple locations within walking distance of each other to find the latest and greatest in comics. The Danger Room is the first stop on our downtown stroll. The selection here is immense. Whether it is early reader, children's comics or suspenseful, adult mysteries, The Danger Room has what you want. They also have a collection of graphic novels available to patrons.
Next stop is Last Word Books. This store is the perfect place to find, collect, and enjoy vintage comic books you may not be able to purchase anywhere else. If you can't find it in their physical store, Last Word also has a large selection of comics in their online store for purchase.
Head down the street and you can walk into Orca Books. The largest independent book store in our area offers more than just your standard novel. This is a great stop for finding the large bound volumes of comics. Graphic novels, Manga, and used comics can also be found on Orca's shelves.
Head East to Yelm and check out Aardvark's Mini Golf, Cards, Comics, & Games. This family owned business carries a little bit of everything. "We try to offer a variety at very reasonable prices," says owner, Don Roman. Peruse the comic book shelves and enjoy a round of mini golf while you're there.
Comics can be found all over Thurston County. Check out these local spots to begin enjoying every possible panel.