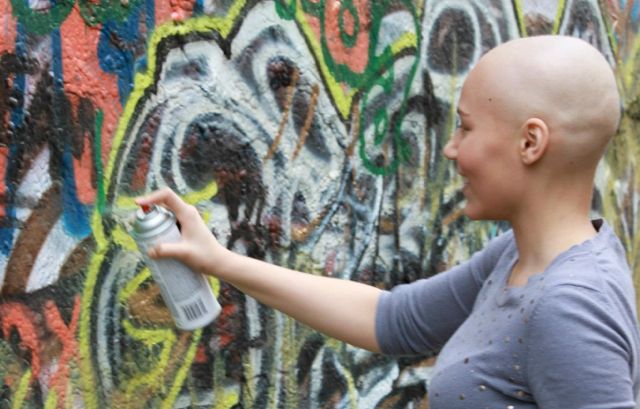 By Tali Haller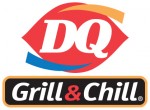 Sometimes life takes drastic turns. At the end of her 2011 cross country season, recent Olympia High School graduate Amanda Singleton went from running with a few leg cramps to her doctor delivering life-changing news: she had cervical cancer, specifically Rhabdomyosarcoma.
"I don't remember my initial impression. It was just a blur of emotions, doctor's appointments, and scans," said Amanda.
Luckily, she had a solid support system. "I want to thank my mom, dad, grandmother, and my doctors at Madigan Army Medical Center for supporting me beyond what I ever expected," she said appreciatively. The extent of the support she received went beyond words. "My mom even shaved her head for me," said Amanda.
Amanda was born in Oslo, Norway but moved around quite a bit because her dad is in the Army. In 2011, she moved to Olympia from Stuttgart, Germany. "I love Olympia," Amanda said. "It was a breath of fresh air compared to the strong military community I moved from in Germany. The people in Olympia are so relaxed and accepting."
Because she was fairly new to Olympia when she was diagnosed with cancer, she didn't have any good friends at the time. Instead, her friend from Germany who had moved to Nebraska immediately came and visited her when she found out. "I will never know the true impact of her visit, but I know it was huge," Amanda said.
Rather quickly, Amanda's daily schedule changed. She couldn't play sports or workout. "The hardest part was being isolated from other people my age. I felt like I was sitting on the sidelines watching everyone else grow up and experience typical 'teenage' things," she confessed.
Instead, her days were filled with lots of sleep, Netflix, and school. She began receiving chemotherapy every Thursday. Oftentimes she would only come to school Monday through Wednesday, then go through treatment on Thursday, and rest over the weekend. "Getting used to being tired and sick was one of the worst parts," she mentioned.
Even though she had cancer, Amanda still managed to hold one of the top ten highest GPA's out of this years' Olympia High School graduating class. "The school was great. They worked with me to fit my chemo schedule and my teachers were very understanding," Amanda said, smiling at their compassion.
A few teachers even went out of the way to help her. Her English teacher, Sarah Violette, let her take the final at the end of June, after school was already out for the summer. Although teachers were understanding, school was still difficult. "Taking AP Calculus was not the easiest, especially while receiving chemotherapy," admitted Amanda.
Then in April 2012 (after about 6 months of treatment), Amanda had an operation to remove the mass. A visible tumor never came back. In November 2012, she had completed chemo. "I was ecstatic," Amanda emphasized.
"I never really returned to my 'old self' though. After my experience, I came out as the new and improved version of myself." Apparently, cancer gave her a new outlook on life. "I became less obsessed about the small details and began focusing on the big picture."
What's more, Amanda recognizes that cancer is a scary topic for people and has some advice. "A lot of loss and grief is associated with the word. But if people can stop focusing on the possible end result (death), and instead focus on the person behind the word, that person would feel more supported, not just a charity case," Amanda said. "If nothing else, cancer showed me who was in my life for both the better and the worse," she said.
Now healthy, Amanda spends her time traveling, eating good food, and working out. She plans to attend the Norwegian University of Science and Technology.
"In the back of my mind, I will always fear that my cancer might come back," she acknowledges. However, that isn't stopping her from living her life.