By Emmett O'Connell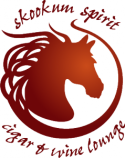 The small brown house on the northeast corner of Boulevard Road and Yelm Highway is a peak into the pastoral suburban history of this part of Thurston County.
When the house was built in 1920, the contours of the neighborhood around it were certainly recognizable. Yelm Highway and Boulevard Road were both maintained as rural gravel road by the county, and follow much the same course they do today. But, the open fields had not yet been filled with today's single family homes
Technically, the house is a one-story building ranch style house with a gable roof and asphalt composition shingles. The walls are mostly wood and it has a concrete block foundation. A wood frame garage was built alongside the house
It was not until the 1970s and 1980s that the housing developments that now surround the house started construction
The likely benefit of the house was its proximity to Olympia, while keeping a relatively rural setting. At least one recent resident used the acreage available on the property to grow Christmas trees, while maintaining a professional career.
Ralph Crumley lived in the house until about five years ago. After retiring from Weyerhaeuser after  40 years in 1973, Crumley operated a U-Cut Christmas tree lot at the house. Crumely died in the house in 2009.