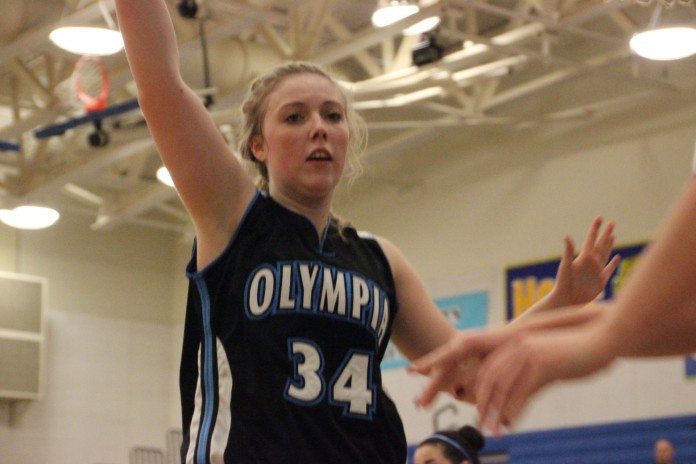 By Tom Rohrer
State playoff dreams quickly appeared and vanished Saturday afternoon in both Tacoma and the Kent Valley.   District IV 4A girls and boys tournaments continued at Auburn and Stadium High School, with both sites hosting elimination and winner-to-state contests.
Short-handed by injuries, the Olympia High School girls basketball team fought their way into a district tournament appearance with grit and hustle.  Even with the terrific effort, Olympia saw their season come to an end on Saturday at Stadium High School, where they fell 47-41 to Camas High School in a loser-out game.
Olympia fell to the consolation bracket after a 49-26 defeat to Todd Beamer on Thursday.  The Bears finish the season 9-13.