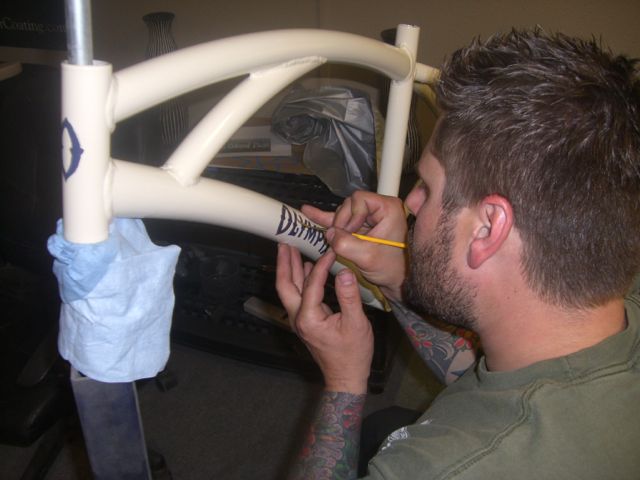 Nothing says summer like hotrods, BBQ, kettle corn, and ice cream!  And on Saturday, July 13, from 12:00 – 4:00 pm, Forever Powder Coating will host their third annual Cruise-In to benefit Children's Therapy Center in Tacoma.  Last year's event hosted 100+ vehicles, 17 motorcycles, and raised over $600…this year's goal is $1000!
Teaming up with the Tumwater Rotary Motorcycle Poker Run the events will take place at the New Market Skills Center and feature Olympia-themed prizes and t-shirts.  Cruise-In winners will take home trophies and cash prizes in a variety of categories like Best Rat Rod, Best Muscle Car, Best Bike, and Best Paint.
Forever Powder Coating began the Cruise-In to showcase their custom work—and that of their clients and friends—in a family-friendly setting.  Says FPC's Heather Pinard, "We encourage our guests to bring all sorts of projects they have worked on, from classic cars to vintage pedal cars and various restoration projects."  Vendors, food, bounce houses, and raffles make for an exciting annual event.
Outside of the Cruise-In event, Forever Powder Coating has been active in the community since they opened their doors in 2009.  In layman's terms, powder coating is a process in which color is added to metal via electrostatic charge and then cured with heat to ensure its durability and vibrancy without harmful side effects.
Jobs are individually priced, and customers can seek a bid in person, over the phone, or via email.  Average time to completion varies, but usually projects take no longer than two weeks.  They've done everything from the standard (tire rims, motorcycle parts, hotrod pin striping) to the unique (a gold toilet, a vintage fire hydrant, and an entire boat!).  Some of their latest creations include sculptures, custom crafted clocks, restored patio furniture, and the lettering, signs, and 900 feet of railing for a Tacoma apartment complex.
Outside of powder coating, FPC also specializes in sandblasting, restoration, firearms coating, and custom art work.  The artistic side of things is handled by Jeff Pinard, who can provide individualized artwork for almost any surface.  His hand-painted and uniquely designed graphics feature gold and copper leaf and inventive, eye-catching images.
Jeff and his staff are all highly-trained, skilled craftsmen and their pride shows.  Says Jeff, "All employees at Forever Powder Coating are trained in all aspects of the job.  This makes everyone that we work with very knowledgeable of what we do, and can give the customer the highest level of service. I feel the team that we have at Forever is a very strong, tight knit bunch that cares about the product we produce for the customer and in turn it shows in our top notch quality. We pride ourselves on always trying new things and to never stop learning, to forge ahead and not be just average but the best."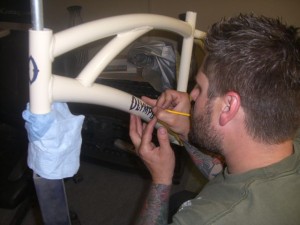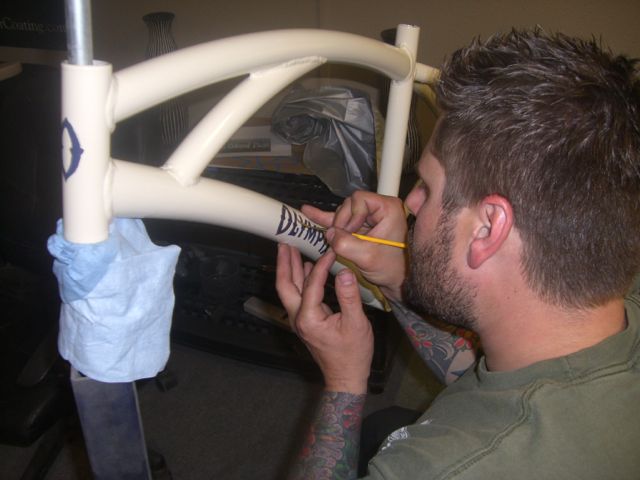 Judging by their many 5-star online reviews, they've accomplished just that!
715 – 78th Ave SW #1
Olympia, WA 98501
360.786.6345