Guest Post By Morgan Forde
This is a 2-part series highlighting great places to check-out next time your in downtown Olympia, Washington, and serves as a reminder that Olympia  has its own cool, little vibe.
Wagner's Bakery:
Wagner's European Bakery and Café is the best bakery in town. Every pastry is made in- house and fresh daily. You can buy everything from breads to danishes, sticky buns, baklava, cookies, donuts, cinnamon bread………..whoo sorry sweet tooth took over there!
Once you have your pastry (or twelve) of choice, you can stop by the counter and choose from their deli sandwiches, or soup specials. All of which are also delicious. Prices are decent and it's one of the best places to stop for a casual lunch (they also have a secondary location at the Olympia Farmer's Market).
Batdorf & Bronson:
Batdorf & Bronson is another great café to visit if you want to get away from the quintessential Starbucks. The coffee's great as well as the atmosphere. It's in the heart of downtown on Capitol Way, close by to all the great shops, and only two blocks from the waterfront.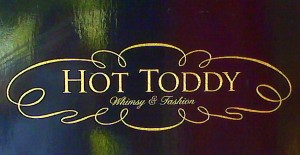 Hot Toddy:
Hot Toddy is a great little clothing store on 4th Ave. The clothes are primarily for women and are made by local designers. It's a great place to find vintage-style apparel (if that's your style), at pretty good prices considering their uniqueness.
About the Author:
Morgan Forde is a local college student from Yelm, Wa.