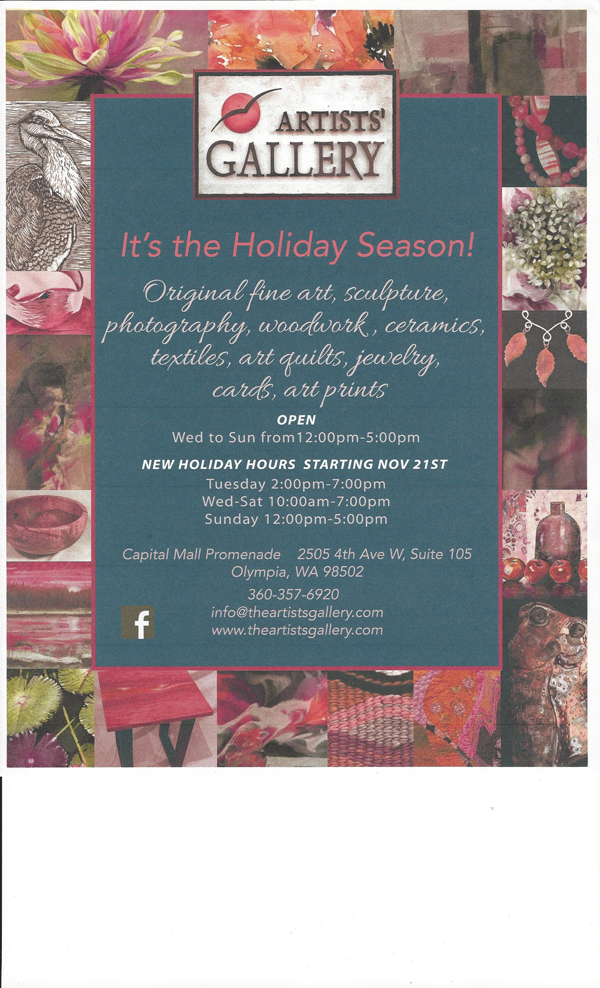 When:
November 23, 2020
all-day
2020-11-23T00:00:00-08:00
2020-11-24T00:00:00-08:00
Where:
The Artists' Gallery
2505 4th Ave. W. Suite 105
Olympia
WA 98502

Our local artist co-op of 16 members is pleased to welcome our community to our seasonal event in West Olympia. Comprised of jewelers, wood workers, painters, ceramists, and
fabric artists, our gallery presents excellence and originality in all Art work that has been
created for this event.
Our gallery is clean, spacious, and beautiful. Please consider bringing a friend or family member to browse and enjoy our facility.