South Sound Parent to Parent (SSP2P) is pleased to announce its expanding support for families awaiting their child's autism diagnosis. The time between getting an appointment, diagnosis and then connecting to specific services may take a year. Trish Byrne is the new SSP2P autism program director with a purpose to fill that gap time with supportive services for all those children, even if, ultimately, there is no autism disorder. Early intervention makes a huge difference for children with extra needs.
"I am very excited for this opportunity," says Trish, whose career in education has taken her across all age levels through the public school system. "It feels like all the different places I have been and the roles I have had have set me up for this dream job," she adds. Trish, who has a master's degree in teaching, has been a speech and language therapist, a special education teacher, a behavior specialist, and an autism specialist. She has known and worked with Kim Smith, SSP2P executive director, since the agency's early days. They are excited to team up for these new offerings.
Trish is accustomed to working closely with support staff, resource people and families. She has seen first-hand the power of early intervention. Being able to help parents set up strong foundations truly supports the optimal development of the child. "SSP2P has done many great things and keeps getting better. I am honored to be part of it," she notes.
South Sound Parent to Parent: A Variety of Evidence-Based Strategies
The variety of strategies, structures and supports used will be determined by, and individually tailored to, each child's and/or family's needs. When working with the whole child, we need strategies addressing possible sensory needs, communication, behavior, feeding, emotional regulation, play skills, just to name a few. One strategy that serves as a guiding foundation or framework is TEACCH.
TEACCH stands for Treatment and Education of Autistic and Related Communication Handicapped Children. It provides the individual and family with organization and structure. It relies on five principles including physical structure, scheduling, work system, routine, and visual structure. There can be strengths in processing visual information and difficulties with social communication, attention, and executive function. The goal is to instruct children in ways that make the most of their strengths while working through their areas of challenge.
Incorporating other evidence-based strategies within the framework of the concepts of TEACCH can provide successful opportunities for children to have meaningful engagement in activities while increasing their flexibility and independence. Bringing 30 years of professional and personal experience with her, Trish and the South Sound Parent to Parent team will work together with families and children in helping to incorporate new structures into daily life. Regardless of a confirmed autism diagnosis or not, combining this variety of strategies that tend to be geared toward children specifically with autism has also proven to be successful with many age ranges and types of learners.
Vision for The Autism Support Program
Every family faces its unique challenges. Many daily activities that most of us can do without much planning or thought can be extraordinarily difficult for families living with autism. Eating dinner in a restaurant or going grocery shopping can be nearly insurmountable tasks.
Challenging behaviors can also be hard to deal with at home and are often magnified when out in public. South Sound Parent to Parent will help you with these kinds of scenarios, one step at a time. Families will be helped through home visits, small group opportunities, connection to community resources and workshops for the parents. "The early intervention gives kids and families a head start," says Trish. "It is crucial that we somehow fill that void of 'waiting for services' between the moment the family raises concerns, is placed on the evaluation waitlist and the precious time that important things could be happening, while waiting for that evaluation date. Whether or not the outcome is a confirmed diagnosis of autism, it would not change the path of our all-encompassing services that we can and want to provide."
Working with the children and families during this interim can familiarize parents with helpful information and tools and may also prove to be helpful in providing progress information to the SMART Team upon that evaluation date.
SMART Team – School Medical Autism Review Team
Initially, South Sound Parent to Parent put together the SMART Team to help close the time gap from an appointment to a definitive diagnosis. The interdisciplinary group includes a pediatrician, two speech therapists, a school psychologist, a social worker, a teacher, and two occupational therapists. They work together for a definitive autism diagnosis for children from birth to 5 years old. Comprehensive input from these experienced professionals is integrated with detailed screening information from the family.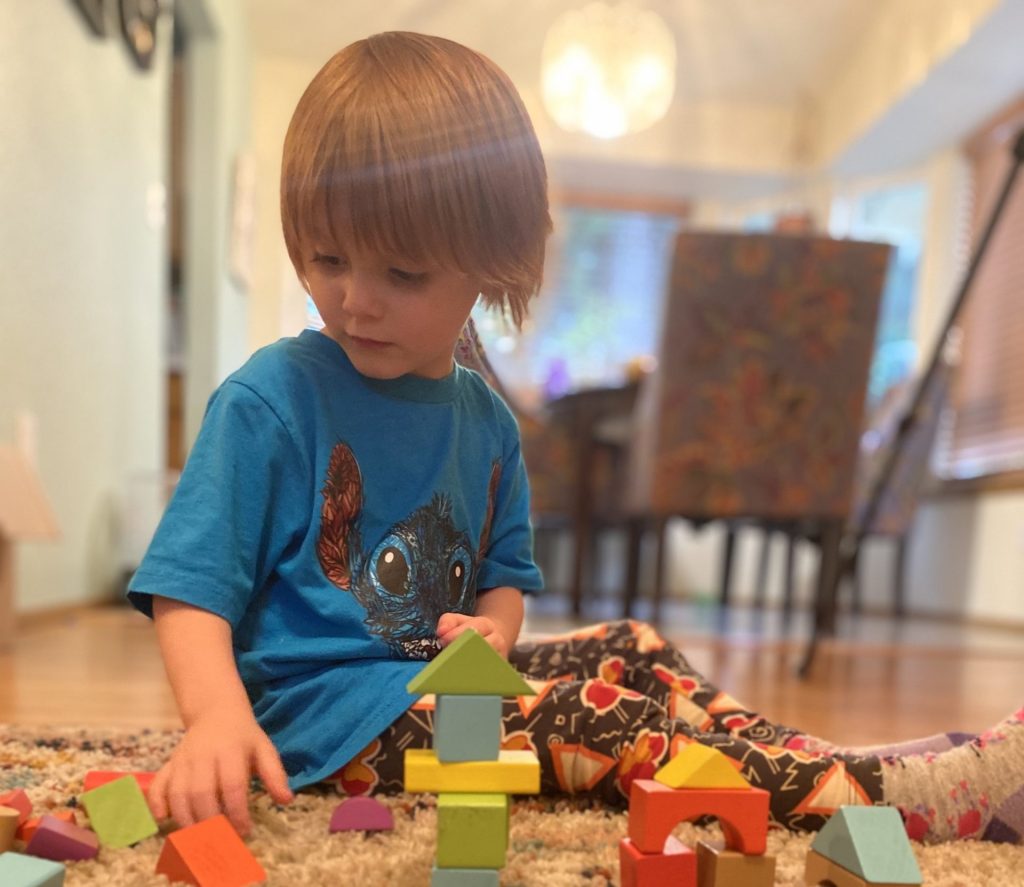 The demand for the SMART team has grown. Consequently, the time frame has stretched out. SSP2P knows that every moment counts. Even the children who are not on the spectrum may have other issues and concerns such as developmental delays that can be supported. And for those who end up with a conclusive spectrum disorder, it's better to begin intervention now instead of later.
Families with Disabilities Programs
South Sound Parent to Parent knows families experience pain when a child's behavior falls outside of the norm. Parents have expressed feelings of isolation, being overwhelmed and sometimes even guilt. SSP2P cares about you and your whole family. It provides resources and support along the path of life. The agency works with families with children who have chronic illnesses, developmental delays, or disabilities. Professional services are fine-tuned to meet the needs of each situation. There are support groups for parents, guardians and siblings. In-person and written materials are bi-lingual. Many programs are accessible remotely, and there is technology assistance for those who need it. Services from SSP2P are open to everyone in the community.
You will find more information and the ability to do a self-referral on the South Sound Parent to Parent website. Thank you, SSP2P for continuing to understand our community and take special care with those who are under-represented or underserved.
South Sound Parent to Parent
2108 Caton Way SW, Olympia
360.352.1126 Main
360.742.3061 Admin
360.352.0761 Fax
Sponsored