Golf is one of the most popular sports both in the United States and around the world. In 2022 alone, it's estimated that 119 million Americans either played, watched, read about or streamed a golf themed podcast. Worldwide, approximately 450 million fans enjoy the sport from the links, stands, sidelines or their favorite screen. This July, head to the Olympia Country & Golf Club (OCGC) for live, world-class play when they host the 2023 PNGA Women's Amateur Championship.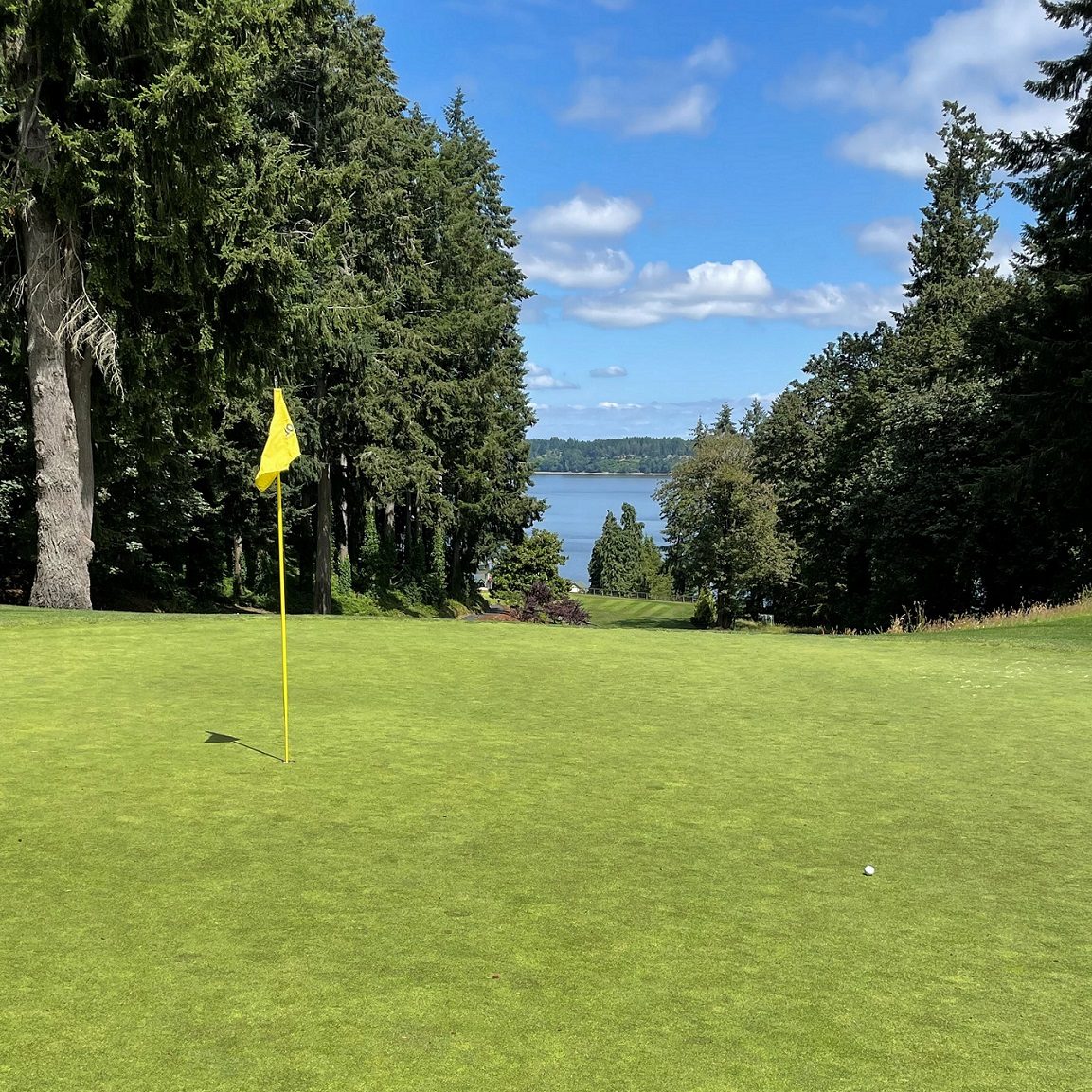 Global Players + Local Fans at the PNGA Women's Amateur Golf Championship
The Pacific Northwest Golf Association (PNGA) has been a national fixture of the sport since 1899, only 10 years after we were granted statehood. Their mission is to preserve the true spirit of golf and they hold amateur championships throughout the region. Comprising Member Associations in Washington, Oregon, Idaho and British Columbia, the PNGA serves more than 175,000 members. This tournament is one of 11 major, regional, amateur championships for men, women, juniors and seniors hosted annually by the PNGA throughout the Northwest.
So much more than just gameplay, the PNGA and its members work to improve and maintain the sport. They support ongoing Turfgrass research in local universities, junior golf development, a PNGA history center and the Evans Scholarship program for Northwest colleges.
Tournament Play at the Olympia Country & Golf Club
For July's Women's Amateur Golf Championship, OCGC welcomes skilled PNGA players from all over the world, says Olympia Country & Golf Club CEO Josh Bridge. Participants are flying in from across the Pacific Northwest, Alabama, Texas, the Philippines and Pakistan. "The lowest handicap is +5.6," says Bridge, "Notice that is a plus handicap."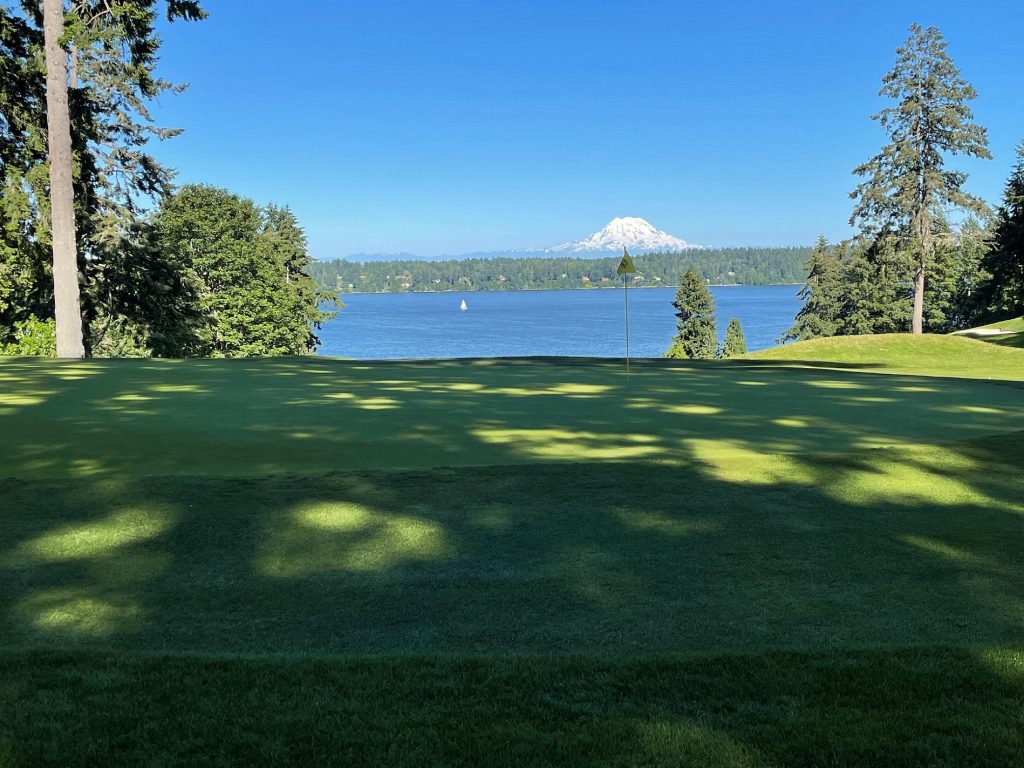 The tournament runs from July 10 to 14 with more than 60 enrolled players, many of whom are active college students. This is the first time the OCGC has hosted this annual event, but the club has been a part of the PNGA since their founding nearly a century ago in 1926. "It's the true championship for amateurs in the Pacific Northwest," says Bridge, "and now from around the world. Tiger Woods even won the PNGA championship when he was 18 in 1994."
Players to Watch at the 2023's Championship
PNGA organizers suggest keeping an eye on a few rising stars at the 2023 championship tournament. Victoria Gailey of Tigard, Oregon, plays for the University of Nevada and is ranked 472 in World Amateur Golf Rankings. Bellevue, Washington's Grace Lee is a sophomore at Gonzaga University. She was runner up at last month's Washington Women's Amateur.
Michaela Morard of Huntsville, Alabama, is on the University of Southern California's team and holds 10 Alabama Golf Association titles. And Princeton Junior Yanjun (Victoria) Liu from Vancouver, British Columbia, was the 2022 Ivy League Rookie of the Year.
Everyone is Welcome to Watch this World-Class Competition
There will be a private luncheon and winner's ceremony for the players over the course of the week, but spectators are welcome on gamedays as the event is open to the public. July 10 and 11 will see golfers playing 36 holes of stroke-play to qualify then the top 32 will advance to single-elimination match play. Event organizers explain that rounds of 32 and 16 take place Wednesday, July 12, with quarterfinals on Thursday and the championship match taking place on Friday, July 14. Matches will consist of 18 holes until the finals which are played over 36 holes.
Whether you are an aspiring champion yourself or just a lifelong fan of the sport, don't miss the opportunity to see high-caliber players dominate our stunning mountain- and sound-view greens. While visiting, check out the pro shop, fitness center, pickleball and tennis courts, Terrace on the Green restaurant and monthly events calendar. There you'll find upcoming live music, dining specials, exercise classes and opportunities for members which make signing up a tantalizing option for your family all year round. They even host and cater weddings, corporate events, family reunions, workshops and birthday celebrations.
The Olympia Country & Golf Club is located at 3636 Country Club Drive NW in Olympia and directions from I-5 or US-101 are easy to find. Follow the club on Facebook and Instagram for updates, activities, enrollment specials, performances and globally-inspired menu additions made with fresh, local ingredients. Then grab your sunscreen and head to the Club, ready to be impressed—and inspired—by the golfing champions of yesterday, today and tomorrow.
Sponsored