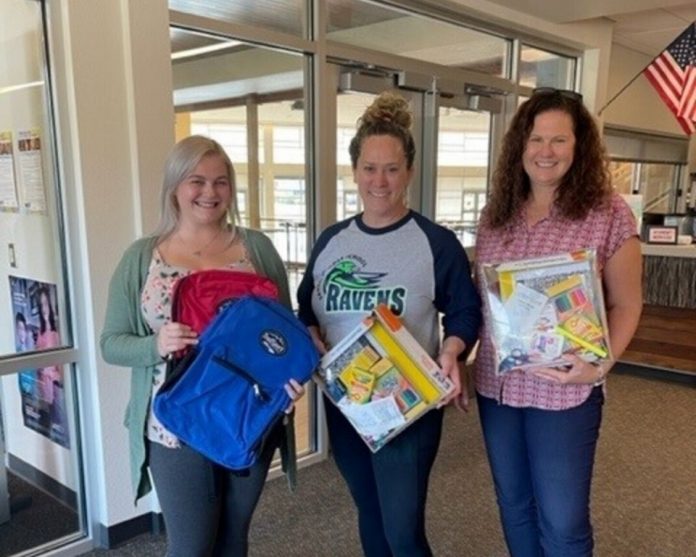 The transition back to the classroom each fall can be daunting for some children, especially if they come from a home with financial difficulties that make school supply shopping challenging. And like many other items right now, school supplies were hit hard by inflation this year. But State Farm Agent Melanie Bakala and her team stepped in to organize donations of school supplies and backpacks for the 2022-2023 academic year. They provided the supplies to four area schools and organizations, reducing a financial worry for local students as well as their parents and guardians.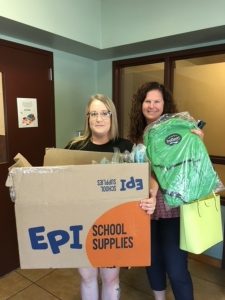 Bakala and Her State Farm Staff Organized Supply Donations to Lacey and Shelton Students
The National Retail Federation reports that inflation was expected to increase back-to-school spending by an average of 40%. Bakala and her staff turned that dial down a bit through their local donation efforts. Bakala has offices in both Lacey and Shelton, and she accepted donations at both locations. This volunteer effort means she could support both the local communities she serves.
Bakala and her staff provided the donated supplies, including backpacks, to Salish Middle School in Lacey, Olympic Middle School in Shelton, Turning Pointe Survivor Advocacy Center in Shelton and Crossroads Housing in Shelton. The Turning Pointe Survivor Advocacy Center provides safety and support for sexual and domestic abuse survivors. Crossroads Housing serves homeless families in transition.
Bakala's Passion at State Farm is to Help Protect People
Bakala explains that she is passionate about helping protect people and secure their dreams. "And it's hard," she says. But school supply donations like those she and her staff organized make life a little less hard. After collecting the supplies, Bakala and her team dropped them off this fall. "We love supporting our community!" Bakala posted when the materials arrived at the Salish Middle School.
If you are interested in learning more about Bakala and her team, including how they serve their communities as well as help you with insurance coverage from State Farm, visit the Melanie Bakala State Farm website, call 360.426.2428 (Shelton) or 360.972.7905 (Lacey), or see the Facebook page.
Sponsored