It's time for pumpkin-flavored everything, fun costumes and apple cider. While it's hard to say goodbye to the summer weather, fall has so many fun events and activities to look forward to in Thurston County. Family-friendly events throughout September and October will have you hanging with vikings, looking for treasures at fall markets or getting chills at local haunted houses. Mark your calendars for these fun fall activities in Olympia and throughout Thurston County.
NorseWest Viking Festival
September 10 – 11
Cochrane Memorial Park
750 Mills Rd S.E., Yelm
The annual NorseWest Viking Festival will be held in Yelm this year! But don't worry, they will have all your favorites from years past and more, including battles, jousting on horseback, trebuchet, ballista, spear throwing, archery and more!
On Saturday they have a costume contest with a trophy for a prize. Don't have a costume? Shop their artesians' booths for handmade wares that you can use to create one! Vendors will have everything you can think of from leatherwork and weaponry to clothing and jewelry.  You won't want to miss Forged In Fire contestants showing off their skills! For kids there is an entire area with activities including boffers and face painting face. Look for Viking reenactors throughout the festival. And be sure to stay for the music from 6 p.m. to 9:30 p.m. Saturday night. For more information, visit the NorseWest Viking Festival website and Facebook page.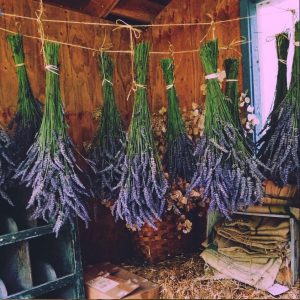 Girlfriends Fall Market
September 16-17
Thurston County Fairgrounds
3054 Carpenter Road SE, Olympia
The Girlfriends Fall Market is a great place to find yourself some new décor for the season – whether you're looking for a shabby chic dresser, some wooden pumpkins for your porch or a fall gnome-themed kitchen towel, you will find it here. Upcycled, recycled, handmade or repurposed – there are treasures waiting for you here!
It's also a great place to get your Christmas shopping done early, so if you're in the midd, grab that peppermint mocha – we won't tell! – and head to the market. For more Information, visit the Girlfriends Market Facebook page.
Nisqually Watershed Festival
September 24
Billy Frank Jr. Nisqually National Wildlife Refuge
100 Brown Farm Rd NE, Olympia
The Nisqually Watershed Festival is a great way to spend the day learning about the amazing Nisqually area. There will be interactive exhibits, exploratory nature trips, and educational activities. All ages will enjoy this fun event that includes "Insect Extravaganza" that lets guests view insects from around the world, as well as their own backyard. For more information, visit the Nisqually Watershed Festival website.
Howalthon
September 24, 6 p.m.
Online
Wolf Haven International is not having their Wolves and Wine this year, but are doing their annual fundraiser online once again for 2022. The event will be hosted live on YouTube on September 24. The evening will include new videos and photos of the resident wolves and interviews with their keepers. Go to the Wolf Haven website for more information.
BOO-CODA
October
Bucoda
Are you ready for some silly and scary fun? Each October Bucoda transforms into BOO-CODA, a town full of the Halloween Spirit! If you are looking for family-friendly fall activities in Thurston County that highlights the best parts of fall, this is. From trick or treating and haunted houses to a hearse procession, you won't want to miss all the fun happenings. Here are just a few highlights:
October 1: Pine Box Derby Race
October 8: Hearse procession and viewing
October 22: Family Day
October 29: Thrill the World Dance – get together for a flash mob dance to "Thriller!"
There will be many other family-friendly activities in this spooky Thurston County town throughout the month! For more information visit the BOO-CODA website.
Harvest Festival
October 8
South Union Grange
10030 Tilley Road S, Olympia
The Thurston County Conservation District is putting on a fall Harvest Festival featuring all kinds of fun activities. They will have a pie baking contest, cider pressing – bring your own apples to press into cider! – soil test drop-off station and more. Kids will have fun with arts and crafts as well as face painting. And you can't have a festival without live music or food, so come hungry and get your fill of tasty treats from local food trucks.
Purchased native bulbs and plants at the sale? Pick them up at the Harvest Festival! Find more information on the Thurston County Conservation District website.
2nd Annual Halloween Masquerade Night Out
October 14
The Olympia Ballroom
116 Legion Way Southeast, Olympia
Put on your fanciests costumes and head out to the Halloween Masquerade at The Olympia Ballroom! It's a night of food, drinks, and music with a DJ. They will have a prop and drop photo booth as well. Get your tickets on Eventbrite and learn more on the Halloween Masquerade Night Out Facebook page. 
Boo Bash
October 22-31
Hands On Children's Museum
414 Jefferson St NE, Olympia
Boo Bash is a favorite fall activity in Olympia for families with young children. The Hands On Children's Museum puts on a fun-filled week of not-so-scary fall fun. Check out the straw bale maze, make a creepy-crawly that glows, decorate mini pumpkins, learn about crows and ravens, and press apples into cider are just a few of the fun things you and your child can experience during Boo Bash.
Hands on Children's Museum will have a sensory-friendly Boo Bash on October 24 and 31 from 9 a.m. to 10 a.m. Online reservations are necessary for all Boo Bash days. Learn more and make reservations at the Hands On Children's Museum website.
Olympia Fall Arts Walk
October 7-8
Downtown Olympia
The Olympia Fall Arts Walk is going back to a one weekend celebration of local artists in October. If you are looking for a fun event the whole family can enjoy, while breathing in the lovely fall air, this is it. Walk through downtown Olympia, visiting locally-owned businesses with art, demonstrations and performance. The streets won't be empty! Look for performances, vendors and more popping up everywhere. There will be family-friendly activities, including interactive art, making it a fun day for all. For more information visit the new Arts Walk Olympia website.
My Morbid Mind Haunted House
October 1: 7 p.m. – 10 p.m.
October 7-8, 14-15, 21-22, 28 – 29: 7 p.m. – 11 p.m.
October 20, 26-27, 30: 7 p.m. – 9:30 p.m.
October 31: 7 p.m. – 10 p.m.
Kids Walk Thru October 28 and 29: 5 p.m. – 6:30 p.m.
4548 Marvin Rd SE, Olympia
Do you liked to be scared? The My Morbid Mind Haunted House is happening weekends and select weeknights in October and you are sure to be chilled. They recommend their haunted house for kids 12 years and up, as it does have actors scaring as well as prop, special effects and more that are quite macabre! On October 28 and 29 they do offer a kid walk through. During these times, the lights are on and there is no scaring.
Buy tickets in advanced. For more information visit the My Morbid Mind website or their Facebook page.
Have a fun fall event or activity you want added to the list? Email submit@ThurstonTalk.com. It might get added!