In our modern age, many women are setting out on their own entrepreneurial journey and starting businesses from the ground up. The Washington Center for Women in Business (WCWB) is committed to supporting female businessowners in growing their brand and thriving in the local economy. As part of this effort, the WCWB is putting on the 6th Annual INSPIRE Virtual Women's Business Conference. This event will be held virtually on May 12 from 11 a.m. to 3 p.m. on the platform SWAPCARD for $25 per person. Reserve your spot today!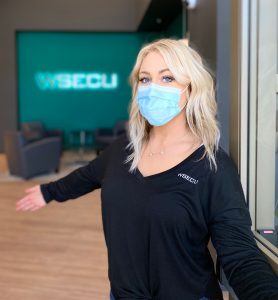 INSPIRE was originally created to bring women entrepreneurs together and give them a space to connect. "Oftentimes being an entrepreneur is very scary and intimidating, so this allows for that authentic connection to happen," shares WCWB Program Manager Naomi Sky. With this event, women businessowners can easily connect and empower themselves with new information about the world of entrepreneurship.
This year's event is focused on Washington women in leadership, technical assistance and tips for growing businesses. Speakers will be presenting throughout the event, including a Washington Government Assistance panel presented by Commissioner Cami Feek and representatives from the Washington Employment Security Department. "The overarching topic for the panel is resources for small businesses in Washington state," says Naomi. "They will highlight the resources that businesses may not be aware of so they can utilize and take advantage of them." This panel will take place from 12:30 p.m. to 1:45 p.m. and is an informational opportunity you won't want to miss.
Attendees will also have the unique opportunity to participate in 9 different breakout sessions happening in 50-minute increments during the morning and afternoon segments. The talented and exceptional speakers at this year's event include best-selling author and Certified Leadership & Personal Brand Coach Elle Ballard; Certified Business Advisor & Life Coach Jenefeness Tucker; Certified Business Advisor Jennifer Dye of our own South Puget Sound; Management Consultants of America CEO LaVonne Shields; National Development Council Field Director Melissa LaFayette; Lacey Maker Space Executive Director Michelle Pope; The W Marketplace Co-Founders Susan Gates & Kate Isler; City of Olympia Councilmember Yến Huỳn; and PNW BNI Owner Micki Peak. These involved, forward-thinking women are speaking on a variety of topics that will provide value and innovation to your own business.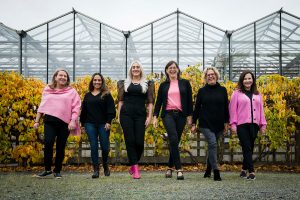 During these sessions, participants will also have the opportunity to meet and mingle with fellow businessowners and industry leaders to develop new and impactful connections. "All of the people I have been able to meet through INSPIRE have created very vibrant, long-lasting relationships," Naomi says. This invaluable networking doesn't have to end when the event does, though. SWAPCARD provides access to all eventgoers and resources for one year after the event, so you can continue to foster and nurture relationships with other eventgoers.
INSPIRE attracts many wonderful and devoted businesses as sponsors, including returning gold sponsor Washington State Employee's Credit Union (WSECU). WSECU Community Engagement Program Manager Linsey Lee has seen the amazing impact and benefits of this event and is thrilled to see it returning for another year. "The INSPIRE Women's Business Conference brings woman together to build connections, gain insights and ideas, and, as aptly titled, inspire one another. It is our pleasure to support this conference and help women reach their goals and celebrate their success. Because when women succeed, everyone succeeds."  WSECU is truly proud to support this conference and through this the continued efforts of the WCWB and the Thurston Economic Development Council.
Another returning sponsor for this year's event is TheWMarketplace, who are participating in the event for a second year. As a leader at the forefront of supporting and growing women-owned businesses, TheWMarketplace truly sees the value in events like INSPIRE and is eager to bring the knowledge they gain here back to their sellers. Co-Founder and Chief Marketing Officer Susan Gates is thrilled to be participating in this event again. "The INSPIRE event is so perfectly aligned with our mission as a busines to support women entrepreneurs. It is not just an opportunity to present what we do and our thoughts around issues but also to listen to the participants and what is top of mind for them. Even though we cannot be in person, it is still an opportunity make these connections and see this wide-reaching community of women in business in the state. There are ways to reach them and inspire them, and this is one of those ways."
The WCWB is still accepting sponsors for the event. Each sponsor has their own virtual booth on the SWAPCARD platform, which allows them to easily market their business and develop relationships with event attendees. Additionally, all sponsors will be included in press releases and will be featured on the event website, which is a great way to reach and connect with the local community. To learn more about sponsorship opportunities, contact Naomi directly at nsky@thurstonedc.com.
From networking to educational topics and panels, the INSPIRE Women's Business Conference has everything you need to connect, learn, and grow all in one place. Be sure to register online for just $25 to take advantage of this empowering event!
Sponsored