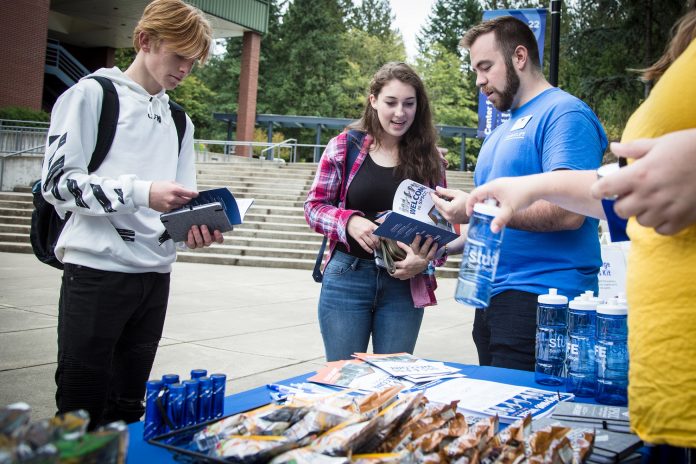 Finding the right job takes time and effort for both employers and employees alike. And, in this era of social distancing, remote learning, video interviews, and general uncertainty, things seem to take longer and include more steps than ever before. At South Puget Sound Community College (SPSCC), they're working to mindfully fill vacancies through all aspects of the college to insure top-quality learning and a first-class experience for students, educators and the community.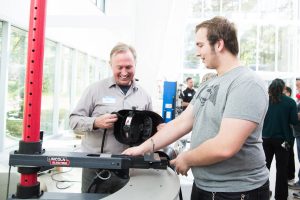 Natalie Eaton and Samantha Dotson are both hardworking Human Resources staff. Dotson is the Human Resource (HR) executive director and Eaton is a HR consultant with SPSCC's Workforce Development and Recruitment Office. Eaton explains that they currently have 670 faculty and staff on at the college. Despite their many available positions, she adds that typically listings have been very competitive with a high number of nation-wide applicants.
"Unfortunately, COVID has made hiring at SPSCC somewhat challenging," Eaton continues. "We have had hiring freezes and difficulty filling positions due to low applicant pools. This has been due to a multitude of factors such as candidates delaying their job search due to health and safety concerns related to potential COVID exposure or even a lack of childcare during the pandemic. All of our interviews have moved to Zoom, which has been an adjustment for our hiring committees and candidates. The Zoom environment has reduced required travel for candidates who aren't local to this area but has also made it difficult for candidates to experience our campus culture and all of the wonderful things we have to offer in person."
Positions are regularly posted online via the school's Employment Page. "We offer full-time administrative, exempt, faculty, and classified positions as well as student and part-time job opportunities," says Dotson. "We offer generous benefits packages and a healthy work/life balance with the opportunity for flexible work schedules and potential remote work."
And while on-campus, there are plenty of perks and amenities available too. "Typically, we have fine dining in our Percival Room, a coffee shop, and our Clipper Café & Bake Shop though these have been temporarily closed during the pandemic," says Eaton. "We also have a brand-new Health and Wellness Center, employee resource groups, on-campus childcare, free parking and bus service and walking paths all around Percival Creek and our beautiful campus."
SPSCC offers more than simply a career, however. "We are committed to increasing cultural diversity among our faculty and staff, with an emphasis on equity and inclusion," Dotson explains. "We strongly encourage members of the underrepresented groups, veterans, and bi-or multi-lingual individuals to apply for our open positions. We aim to be as inclusive as possible with our hiring processes by having large, diverse, hiring committees, as well as required bias trainings. With the new year, we hope to bring more in-person interviews, campus tours and meet-and-greets back to our college campus."
For those interested in a teaching position, there are opportunities galore. "We are currently recruiting for many full-time faculty, tenure track positions for the 2022-2023 academic year including Math, Biology, Nursing, Welding, Computer Science, Adult Basic Education and more to come in the near future," says Dotson. "Our faculty offerings are a great opportunity to help college teams lead the state in innovation and collaborative learning experiences designed to optimize student success."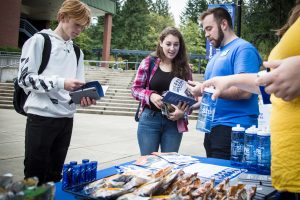 Because of restrictions necessitated by the pandemic and other hiring requirements, turnaround time for interviews varies by the needs of the individual department, hiring committee member availability and how quickly the position needs to be filled.
Have questions about working at SPSCC or the hiring process? Simply email the HR team at jobline@spscc.edu and a member of the team will reach out. They're happy to discuss necessary steps, timeline and perks of joining the education community. Applications are processed through Governmentjobs.com and questions about their system can be directed to 855.524.5627 or Help & Support.
South Puget Sound Community College has been a fixture of our region for more than 60 years. Serving more than 6,000 students annually, they have been named a top 50 community college by College Choice and have been listed several times as one of the nation's 150 best community colleges by the Aspen Institute College Excellence Program. Consider adding your voice and talents to their team today, the Clipper family improves with each unique new member and students of all ages benefit for generations to come.
Sponsored