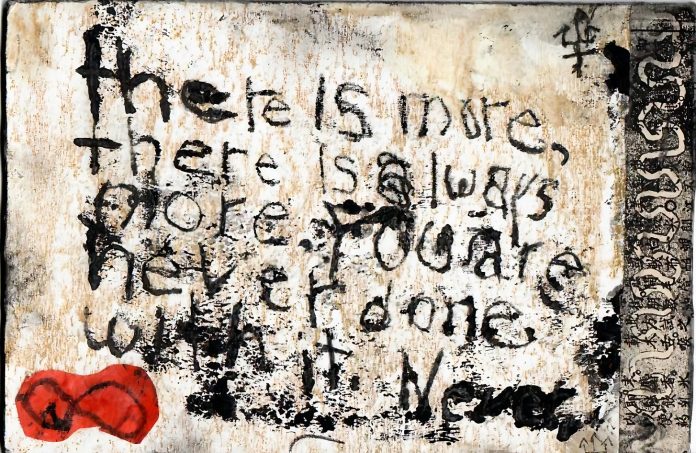 It's true that with anything we create, the devil is in the details. From baking bread to playing music, coding a computer game to writing the elusive Great American Novel, finely interwoven little details are what make it a masterpiece. At South Puget Sound Community College (SPSCC) this is their 11th year hosting the Fine Art Postcard Exhibition and Fundraiser. This year's central theme is the "Devil's in the Details." Explore these miniature works of art in person and even bid on your favorite through their annual fundraising auction.
Artist Sean Barnes is gallery director of the Leonor R. Fuller Gallery in the Kenneth J. Minnaert Center for the Arts and adjunct art faculty at SPSCC. He explains that the title for this year's display: "is derived from community theme suggestions, capturing the add-lib spirit of the show. The theme is just vague enough to inspire exploration of material and concept in unique ways. A menagerie of postcard-sized artworks explore the theme topically in law, literature, politics, consumerism, puns and parody. There are also pieces that are abstract, exploring the art elements alone. Materials vary in pencil, charcoal, ink, photography, printmaking, textiles and more. It's always exciting to see the ways in which donors have manipulated their chosen medium."
Items are created by students, artists, non-artists and sundry members of the creative community from across our region. Finished pieces are donated to the gallery then sold with proceeds from the auction supporting programming throughout the year, says Barnes.
"Working on a small scale for this exhibition is an idea generator," he continues. "The 4×6 size comes with low risk to time and materials and contributors tend to explore the themes beyond their forte. That said, many contributors will apply great thought and care in the production of their postcards. The cards may be small, but the donations are tremendous to the gallery."
Anyone is welcome to come view the artwork. No ticket or RSVP is necessary. The gallery is open to the public Monday through Friday from 12 p.m. to 6 p.m. This exhibit runs from January 3 to February 4, 2022. The online auction began January 7 at 6 p.m. The in-person closing reception takes place on February 4, also from 6 p.m. to 8 p.m.
To attend either reception, visitors must be properly masked and show both identification and proof of vaccination or a negative COVID test that's less than 72 hours old. Coming to the gallery? Enter from Mottman Road SW and park in either lot A or B. To bid in the online auction, simply register and create your account.
Barnes hopes people come out to immerse themselves in art once again. "Through the pandemic the Leonor R. Fuller Gallery has continued to provide quality arts programming and we have moved the gallery online, archiving exhibition content and making our programs more accessible. The Leo Gallery hosts nine exhibitions annually that include artists from around the country, the local communities, and students and faculty. The fervently imaginative support from donations to this exhibition fund inspiring, engaging, challenging and thought-provoking exhibitions."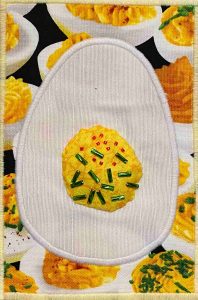 After the postcard event, the gallery will debut "Black Love," which features community building through mentorship. Starting on Valentine's Day, February 14, and through March 18, the show pairs returning artists from the 2020 Futures Rising Exhibition with new, emerging artists. Barnes explains that "in this dialogic exhibition, mentor and mentee pairs exhibit their work, exploring the affinities between their practices individually and collaboratively."
Want to keep up with future shows and Gallery news? Subscribe to their email list or follow them on Facebook for updates. There is also a schoolwide calendar of events and Facebook page for information, activities and weekly happenings.
Salvador Dalí once said that, "A true artist is not one who is inspired, but one who inspires others." As we face the new year with all its many unknowns, a little inspiration goes a long way. Even as little as the everyday 4×6 postcard. Treat yourself to a journey through the arts at SPSCC and be inspired by the always delightful devil in the details. To learn more, visit the South Puget Sound Community College website.
Sponsored