It's time to deck the halls and hang those evergreen boughs! Christmas will be here before you know it and for most of us, decorating the tree is the starting point for all the holiday festivities. Local Thurston County farmers have carefully raised beautiful trees for your family's enjoyment. Support local and get your Christmas trees, wreaths, greenery, décor and gifts from a local farmer. Here is your 2021 guide to Christmas tree farms in Thurston County.
Beaver Creek Christmas Tree Farm
1647 Beaver Creek Drive. SW, Olympia
November 2
The Beaver Creek Tree Farm has u-cut noble firs at their Christmas tree farm in Olympia. After picking out your evergreen, whether it's a 6-footer or a 12-footer, check out their fresh-handmade wreathes, log candle holders and more. For more information visit the Beaver Creek Christmas Tree Farm Facebook page.
Black Lake Trees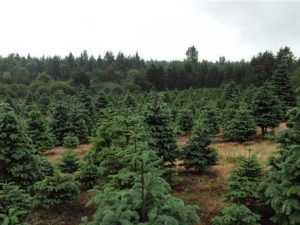 62nd Avenue SW & Delphi Rd SW, Olympia
November 26 – December 24
Head to Black Lake Trees and decide if you want to cut down your own or have them help – the choice is yours! Choose from Douglas, grands, Norways and nobles. Although normally a u-cut farm, due to COVID many of their trees are precut. They are even offering drive through tree pickups at the yard for those wanting to minimize contact. Otherwise, take a walk and pick out your favorite evergreen. Be sure to check out their beautiful fresh-made wreaths. Trees are in short supply this year they are warning, so get yours early.
Cetak Family Christmas Tree Farm
6448 41st Avenue NW, Olympia
November 26-28
The Cetak Family Christmas Tree Farm will be open just November 26-28, so be quick if you want a tree from this lovely farm. They have both fresh cut and u-cut Christmas trees. They will also have handcrafted wreaths to deck your halls. Contact them on Facebook for more information.
Clyde 'n Dale's Holiday Trees & Gifts
10712 Tracie Court SW, Olympia
November 20: Open house and pre-tag days
November 26-28
December 3-6
They will close early if they sell out of trees.
Even if you already have your tree and just need more trimmings, Clyde 'n Dale's Holiday Trees & Gifts is a must. They have a wagon pulled by two draft horses that takes you to the trees, which include Fraser, noble, grand and Douglas fir. You can pre-tag your tree at their Holiday Open House on November 20.
They offer food vendors each weekend and a full gift shop just waiting for you. You can finish your holiday shopping at the same time! A wandering Santa will be handing out candy canes. Masks required around Gift Shoppe, trolley and food trucks. Masks not required in fields. Please maintain social distance. For more information, visit the Clyde 'n Dale's Holiday Trees & Gifts website.
Hunter Family Farm
7401 Yelm Highway SE, Olympia
November 26 – December 23
The Hunter Family Farm is at it again for Christmas! They have both u-cut and fresh cut trees. They do have saws available if you forget yours. Choose from noble, grand, Douglas, Nordmann, Norway and Fraser (fresh cut only) firs.
And of course, they have a huge holiday shop with ornaments, garland, wreaths. Dogs are even allowed as long as they are well behaved, on leash and you pick up after them. They request that everyone visit their website as we get closer to opening dates, as things may change due to state and local mandates.
Mendez Tree Farm
10510 179th Avenue SW, Rochester
November 26-28, December 4-5 and December 11-12
The Mendez Tree Farm will be open for three weekends, selling u-cut Douglas Fir trees for just $15, any size. They will also have a bazaar so you can get gifts for everyone on your list. Free candy canes and 50-cent hot chocolate too! Call 360.789.4686 with questions.
Schilter Family Farm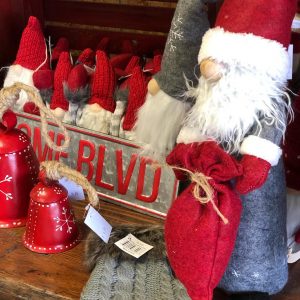 141 Nisqually Cutoff RD SE, Olympia
November 26-December 12
The Schilter Family Farm has tons of holiday fun waiting for your entire family. This year they will have wagon rides to the trees and visits with Santa. They offer netting, shaking and even flocking if you like the look of a snowy tree. You can choose u-cut or fresh cut Christmas trees. Be sure to check out their lighted nativity inside their 140-year-old barn. For more information, visit the Schilter Family Farm website.
Sprouffske Tree Farm 
14020 Finian Road, SE, Rainier
November 26 – December 12
Sprouffske Tree Farm has plenty of Douglas firs this year, with limited grand and noble as well. Due to COVID, their Tree Shoppe is once again closed for the 2021 holiday season. They ask that you bring their own saw, though they do have ones to borrow that will be sanitized between each customer. For more information, visit the Sprouffske Tree Farm website.
Tallman Farms
 8137 Rainier Rd SE, Olympia
Now through December 24
Tallman Farms has many trees to choose from, from small table top to grand trees for any space. This year they have a selection of noble, Fraser, Nordmann, spruce, concolor, Canaan, grand and Douglas fir, as well as pine. They have both u-cut and they-cut options. After selecting a tree, check out their greenery wreaths, candle rings, crosses and garland. Visit Tallman Farms on Facebook for more information.
National Forest Trees
You can head to the woods to find that perfect Christmas tree, as long as you have a permit for our local National Forests. For Just $5 you can get a Christmas Tree Permit. Each house is allowed up to five permits. Fourth graders can receive a free permit. Trees cannot be taller than 15 feet. For more information visit the National Forest website.