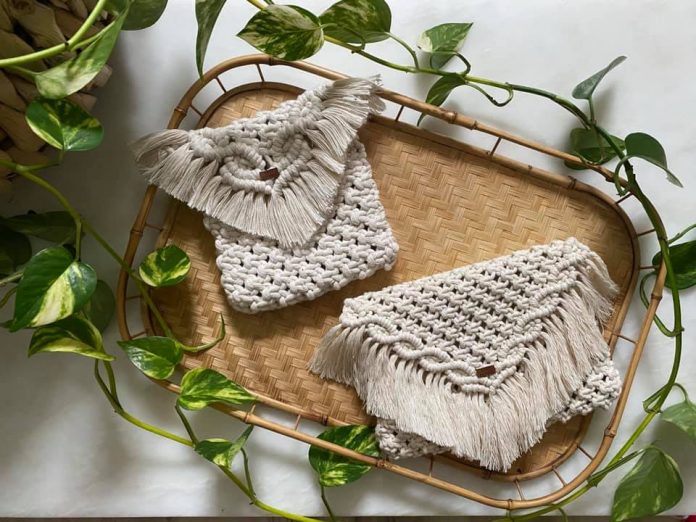 Let's face it, holiday shopping can be daunting. And the closer it gets to Christmas, the more stressful it is. Thankfully, the Lacey South Sound Chamber of Commerce has created a new event that takes care of both challenges. The first annual Winterfest: Sip, Savor, Shop will feature live music, food vendors, and a variety of wineries, breweries and distilleries in addition to multiple artisans and their products. Since it takes place on November 20, more than a month before the holidays, visitors can relax and enjoy the festive spirit while getting their shopping done early.
"This is a brand new event for us," says Lacey South Sound Chamber Executive Director Blake Knoblauch. "Typically, in the fall we have an auction, but our board got together and discussed how we could bring in the larger community as well as chamber members and we came up with the idea of a high-end holiday bazaar." The event will run from 11 a.m. to 7 p.m. at the Olympia Hotel at Capitol Lake (formerly the Red Lion). Tickets cost $10.
Food and drink vendors will include local restaurants and caterers plus Tenino's Sandstone Distillery and other regional craft brewers, vintners and distillers. Shoppers can sample holiday menus, connect with caterers and gather ideas for their own holiday parties, according to Knoblauch.
Other vendors will offer products like sipping vinegar and charcuterie boards, perfect gifts for the foodies in the family. "We're also going to have high-end craft booths," says Knoblauch. "We'll have some jewelry makers and several different bakeries. There will be all kinds of cool stuff to help folks prepare for the holiday season."
Madelin White, owner of Merle Norman Cosmetics, Wigs & Days Spa and a chamber board member, is one of the event's organizers. "It's a great opportunity to shop before Christmas," she says. "We're going to have live music all day and in addition to the different kinds of craft, food and beer and wine booths, we'll have business vendors you can visit to learn more about their company and hopefully, buy something from them."
The event is a chance to support local businesses during one of the most challenging economic eras many have ever faced. As of June 2021, online shopping sales are up 39%, which means anyone who owns a brick-and-mortar store has been impacted. "Small local businesses had to pivot with all the restrictions," says Stephanie Hemphill, co-founder and principal of Kesh Marketing, one of the event's sponsors. "We had a lot of empty stores popping up. This is a great way to support our community after the last nearly two years we've had."
As Knoblauch mentioned, usually around the holidays the chamber holds an auction to raise funds. This year, they decided to change things up for two reasons. The first was the sheer number of auctions held during the season, according to White. "There are so many auctions at this time of year," she explains. "We wanted to do something where people could bring their kids. Now that COVID is waning, hopefully, people are ready to get out and look at some items from local vendors they don't normally get to see."
Another factor was the success of another Lacey South Sound Chamber event, the annual South Sound BBQ Festival. "We wanted to be able to involve more community members," says Knoblauch. "When we put on the barbecue festival it brings in 10,000 people from the surrounding area for that one day. We thought about what we could do during the holiday season that would mimic that on a smaller scale. That's how we came up with this idea."
With the potential of attracting visitors from around the Puget Sound region, Winterfest is also an opportunity for the Lacey Chamber to showcase its members, including those who may have a side business that doesn't fit within the parameters of more traditional markets. "I have a co-worker who has a cookie business," says Hemphill. "She normally hasn't been able to do events like this, so that's part of what we want to highlight. We also want to support our members and give them a chance to promote their businesses."
The $10 ticket price includes a chance to win one of several raffle prizes. Vendor booth fees are $125 for Lacey South Sound Chamber of Commerce members and $150 for non-chamber members. Any business or individual interested in sponsoring the event should contact the chamber office at 360.491.4141.
Sponsored