When Jose Sanchez opened his second Mayan Mexican Restaurant on Marvin Road in 1999, nothing indicated that the area would become what it is today. The Jubilee Retirement Community had yet to be built and many businesses that now operate in Hawks Prairie didn't even exist. If anything, the spot was known as a rest stop for tired commuters between Portland and Seattle. "For the first three years, there was nothing," says Sanchez. "We started getting more popular because we have pretty decent parking and people can easily come here from the freeway."
It wasn't just the parking, though. As Sanchez will tell you, the best indicator of any Mexican restaurant's quality is its chips and salsa. If those are good, the rest of the menu is guaranteed to be tasty. He spent five years getting his salsa recipe exactly right, and customers noticed. "That's why I'm so particular about what kind of chips we use, if we're going to put salt on them or not, and providing extra spicy salsa that nobody else has," he explains. "We want to be number one in both food and customer service."
He is equally selective about the rest of the menu. Many of the recipes come from Sanchez's aunts and have been passed down through the family. From the beginning, he set out to correct the misconception that Mexican food is not spicy. "People think, 'If I want something hot, I won't go for a Mexican taco,'" he explains, "but that's not true. They were used to getting bland flavors because that was the trend."
Some of his early customers were soldiers who hailed from Texas who told him that his food reminded them of home. He would explain that his region of Mexico emphasized different flavors and spices from what many Americans considered to be standard Mexican food. "Little by little, through trying different items, people could start handling more spice and we got really busy," he says.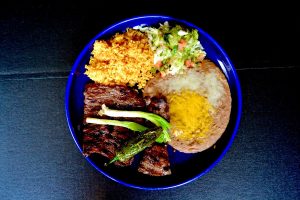 "Jose is constantly perfecting his recipes," shares Andy Cook, a restaurant consultant with Harbor Foodservice. "The five years he spent on his salsa are a case in point. That example stands out, but you'll see it everywhere in his restaurants. There is a constant dedication to excellence."
When the COVID-19 pandemic struck, Sanchez's three Mayan Mexican Restaurant locations were hit hard like the rest of the industry. "March was the worst," he says. "We went from 100% of business operations to 0%. We were not ready to sell $2,000 to $3,000 in take-out food out of the blue. Everything was sold out because all the restaurants were grabbing what they could. We had to come up with a way to make it work."
He began by talking with each of his employees, assuring them that if they wanted to continue working, he would find them something to do. His biggest concern was losing staff to other employers and never seeing them again.
"Now I didn't need servers," says Sanchez. "I needed someone to answer the phone. It was ringing nonstop. As soon as we got to 25%, I called the staff and said, 'Can you come back to work?' Every single one of them said yes. Bussers, servers, cooks and dishwashers all pitched in, and they started to feel more comfortable because they had enough hours and were beginning to make a little bit more money."
What followed was truly astonishing, considering that nearly two-thirds of all restaurant workers lost their jobs during the pandemic. Sanchez was able to keep his entire staff employed throughout the closure and restrictions, even bringing the bartenders back once they were allowed to open at 25% capacity.
For Sanchez's son Nick who recently graduated from college with a degree in restaurant management, the experience was highly educational. "I learned how to deal with so many things that I will hopefully never see again in my life," he says. "It prepared me for the rest of it. Since February 1, everything's been a piece of cake."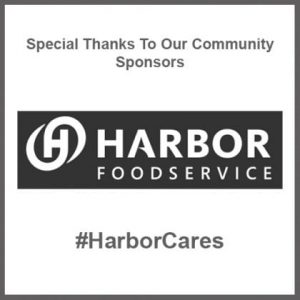 In his role working with multiple restaurant clients, Cook has witnessed firsthand the impact of COVID-19 on the industry. Sanchez and his Mayan Mexican restaurants are doing better than most, a fact Cook attributes to the concern for employees. "Jose is light years ahead in terms of the quality of his staff," Cook notes. "The people he has are highly skilled and have adapted to this environment."
Learn more by visiting the Mayan Mexican Restaurant website or visit the restaurant and let your tastebuds experience something you won't soon forget.
Mayan Mexican Restaurant
120 Marvin Road NE, Lacey
360.456.8222
Sponsored