Since the new rule banning credit rating as a factor in setting insurance rates went into effect, Allstate agent Darlene Morales has seen wild fluctuations in her clients' premiums. One client with poor credit was pleased to discover a 40% drop in their rates, while another with excellent credit was shocked by a 63% increase. Many others experienced less drastic but still noticeable impacts. "There are a lot of people in the middle range says Morales, "but when you have a 19 to 20% increase, it still hurts."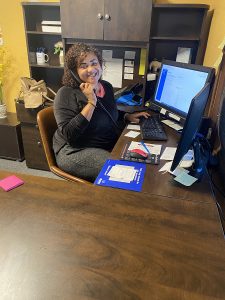 The changes result from Washington State Insurance Commissioner Mike Kreidler's March 23, 2021, order that bans the use of credit ratings in setting auto, homeowners and renters insurance rates for new and renewed policies as of June 20, 2021. The ban is set to last for three years.
For consumers whose rates are changing, Morales has two key pieces of advice. The first: pick up the phone and call your agent. "The two main questions people have are, 'Why are my rates changing and what can I do about it?'" she explains. "We do reviews with our clients all the time and we're reaching out to make sure they understand what's happening."
The second: have patience. In the short term, there may be a temptation to switch insurance companies or look for a better deal online, but that might backfire. "Talking to someone who is familiar with your policy and has been consistent through the years is very different than going online and doing business with someone you're never going to talk to again," Morales points out. "Unfortunately, everyone is kind of stuck until we figure out how this whole thing is going to work long term."
Insurance companies first began using credit-based insurance scores in the 1990s, drawing a correlation between credit and the likelihood that a customer would file an insurance claim. Those with lower scores were seen as more likely to file a claim, resulting in higher insurance premiums.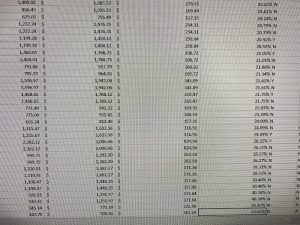 Companies use multiple additional factors such as the age of drivers, driver history, zip code, year, model and make of your car and how much you drive per year. One challenge is that agencies place different weights on credit scores, meaning the playing field is not level for consumers. "Everyone has mechanisms in which they design their policies that are significantly different from everyone else's," says Morales. "It's not equal among companies."
In some states, credit is the main factor in determining rates, while in California, Hawaii, Massachusetts and Michigan, the practice has been banned. Critics maintain that the scores are inherently discriminatory and that only factors like driving record and safety should be considered. According to multiple reports from the Consumer Federation of America, the use of non-driving factors like credit disproportionately harms Black drivers.
Insurance Commissioner Kreidler agrees with that assessment, stating that credit scoring is especially unfair to people with lower incomes and communities of color. He sees the ban as a way to protect consumers.
In the short-term, the reverse is true, Morales notes. "This changes the game completely," she says. "Insurance companies had to remove one factor that is working with many other factors, with very little notification. I can't even imagine the cost burden that is putting them under. And what happens when an insurance company takes on costs? The rates go up for the people who are buying the insurance."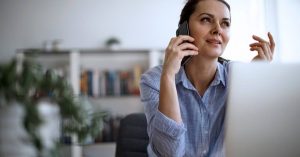 Senior citizens are among the people most likely to be negatively affected by the ban, according to AAA Washington, because they typically have higher credit scores. AAA predicts that seniors should expect to pay at least 20% more on their premiums.
The ban went into effect on June 20. Morales expects there will be some changes as its impacts reverberate throughout the insurance industry. "In the future, there will likely be some tweaking to either minimize the impacts of this ban or create a better overall understanding of the whole game in this state," she predicts."
In the meantime, any consumers with concerns or questions should call their insurance agent and learn more about their options.
Learn more by contacting Darlene Morales at 360.352.2329 or visiting her Allstate office at 1115 Black Lake Blvd SW Ste B in Olympia.
Sponsored