"Olympia girl!" the Olympia newspapers proudly declared whenever one of Valentine Grant's films played in local theaters. In the 1910s, films were still transitioning from being a novelty to being a form of mass popular entertainment and it gave local people a thrill to see one of their own on screen.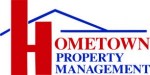 Valentine was born on February 14, 1881 to Samuel and Elvira Good in Frankfort, Indiana. Her father was a saloon keeper. By the 1900 census her family moved to nearby Indianapolis and she moved again to Chicago before coming to the Northwest. A short-lasting marriage at age 19 changed her last name to Grant.
From childhood, Valentine Grant loved music. A February 19, 1910 Olympia Daily Recorder article described how she had, "made music a study ever since she was big enough to sit upon a piano stool, and long before her fingers could reach over five keys." A mezzo-soprano, after some formal vocal performance training, she became a music teacher. She was even a charter member of the Northwest Music Teachers Association, organized in 1908.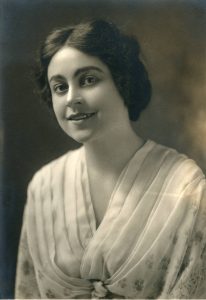 Grant first appeared in Olympia newspapers in 1907, when she took charge of the vocal department of Elmore Rice's Olympia Conservatory. This short-lived musical school had formed earlier that year and held several public concerts.
As the Conservatory faltered, Grant switched to teaching private and small group singing lessons in Olympia and Tacoma. She seems to have commuted from Tacoma, where she was a member of the Ladies' Musical Club and taught at the Temple of Music. She spent the summer of 1910 in Olympia, living with her mother in a waterfront summer cottage on East Bay Drive.
Grant eventually moved to Seattle where she lived for about three years, though she continued to commute to Tacoma and Olympia to teach and perform. She joined the Plymouth Congregational Church's choir in Seattle. On March 16, 1909 she sang in the opera "Le Barber de Seville" with Seattle's Washington Quartet at the Olympia Theater.
Although she commuted, Valentine Grant became more involved with the Olympia music scene. She formed the Olympia Choral Club in November 1909 with Anna Kline MacDonald as accompanist. The group was open to both men and women, though they had trouble recruiting men to sing bass. The organization held at least one concert that took place on May 11, 1910 and raised money for a new organ for the First Presbyterian Church.
The two formed the Grant-McDonald Studio in February 1910, operating out of the banquet room in the hall above Rabeck's Music store. Grant taught private and small group vocal lessons with McDonald as piano accompanist and harmony.
Around 1913 Grant traveled to New York to perform, planning to eventually do grand opera. But she caught a severe cold that caused her to lose her voice. During this time, she met Canadian-American director Sidney John Olcott. Grant later reflected on her surprise that he offered her a job: "I had never had any time to consider Moving Pictures, and said, 'What for?' 'Money,' said Mr. Olcott. Then he went on to explain that he would give me leads at once. 'But,' I protested, thinking it all a huge joke, 'I never had any experience.' 'That's precisely the reason I want you. If you have talent and ability to interpret character correctly and can play a story as you would live it, you will a make a good picture actress. If you don't make good, there's nothing lost, anyway.' Then he named a wonderfully inducing salary. I was not particularly thrilled, but took it all in a practical, calm way. At first, I looked at it entirely through commercial eyes. I took it as grasping an opportunity of bettering my condition in life."
She soon grew impressed with Olcott's artistry. He filmed five movies in Jacksonville, Florida in 1914, each staring Valentine Grant: "When Men Would Kill," "In the Hands of Brute," "A Mother of Men," "Tricking the Government" and "The Idle Rich." Grant was an aspiring opera singer in "When Men Would Kill" and played the title woman in "A Mother of Men" who grows old in the movie.
Olcott and Grant made movies quickly. After filming "The Melting Pot" and "Nan O' the Backwoods" they traveled to Ireland to make "The Irish in America," "All For Old Ireland" and "Bold Emmett Ireland's Martyr." World War I cancelled plans to film in France.
Returning to the United States, Olcott and Grant shot "The Ghost of Twisted Oaks," "The Taint," "The Innocent Lie" and "The Daughter of MacGregor." She became active in wartime relief work, even sponsoring a poster show in Jerome, Idaho where her mother was living. As part of the event, she represented Belgium in a tableau while her sister portrayed Italy. Grant visited Seattle several times, doing a publicity visit to nearby Camp Lewis—now JBLM—in November 1918.
Making her last movie, "The Belgian," in 1918, Grant married Olcott and retired from acting. He directed his last film in 1927 but the couple remained active in Hollywood circles. During World War II, the Olcotts opened their Beverly Hills mansion to Canadian service members.
Valentine Grant Olcott died on March 12, 1949. Though most of her films are now lost, like the majority of silent films, she enjoyed wide popularity for a time. Many people appreciated her acting.  As reflected in a publicity article in the New Orleans' Times-Picayune on March 10, 1918: "My ambition is to be as really fine a picture actress as Maude Adams is on the stage. I want people to say of me in the future, 'Valentine Grant never interprets two roles alike, never looks the same. Valentine Grant is the girl of a thousand faces.'"