Busy days mean needed nutrition and hearty food. Downtown Tumwater restaurants are ready with delicious breakfasts, lunches and dinners to help keep you going strong. It's nice to know that you can get a good meal with familiar flavors and tasty, fresh ingredients close to home. Here are a few downtown Tumwater restaurants to try in 2021.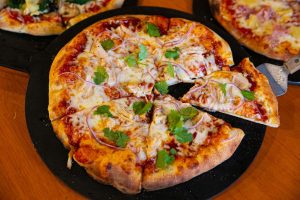 The Brick on Trosper
707 Trosper Road SW, Tumwater
360.753.6626
The Brick on Trosper is a family dining establishment with a relaxing atmosphere tucked into its brick and stone archways. Sports receive year round attention at their in-house bar. Whether it is breakfast, lunch or dinner, there is an appetizing meal to be enjoyed. The Brick has everchanging specials such as Taco Tuesdays, Burger and a Beverage Day, Saturday Prime Rib and a Sunday Special when kids eat for 99 cents. For a hefty breakfast before yard work or hiking, check out their scrambles, breakfast burritos and omelets. You can sign up for notifications about specials and you can check out their menu on The Brick on Trosper website.
Ramirez Mexican Store and Restaurant
5105 Capitol Boulevard SW #C, Tumwater
360.753.1829
Traditional meals for dine in, carry out and even extras to bring home are at Ramirez Mexican Store and Restaurant. They have a large dining area and a bar. An array of combos, entrees and kids meals fill the menu, such as chili rellenos, shrimp fajitas and tamales. Fresh corn tortillas and tamales are cooked daily and available for preordering by the dozens. You can also take home their delicious salsa. Additional grocery items are available in their store area. Check out their full menu on the Ramirez Mexican Store and Restaurant website.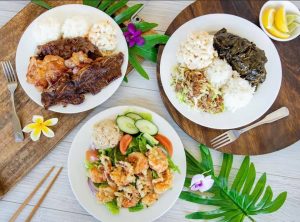 L&L Hawaiian Barbecue
5312 Littlerock Road SW, Tumwater
360.810.2495
L&L Hawaiian Barbecue is serving up Asian and American fusion, a blend of classics with worldly origins and historical roots. The Barbecue Mix comes with two scoops of rice, the L&L world famous macaroni salad, barbequed beef and chicken along with short ribs. Their fresh plate lunches offer two servings of rice, macaroni salad and choices of protein. Every day there is a daily special of a dish that is not on the regular menu, like the volcano chicken sauteed in sweet chili sauce. L&L also carries individual size desserts from Cakes of Paradise Bakery in Seattle, another Hawaiian food venue. Each special is announced on L&L Hawaiian Barbecue's Facebook page.
Lemon Grass Cafe
5801 Capitol Boulevard SW, Tumwater
360.705.0055
The Lemon Grass Cafe has a unique collection of Thai, Chinese and Vietnamese dishes. Peruse their menu for a great lunch or dinner. Appetizers such as egg rolls, skewers, spring rolls and wontons all look like tasty choices. You can also start with a soup or salad. The papaya salad with its shredded papaya, tomatoes, carrots and green beans is a fresh course you can add either shrimp, tofu, beef or chicken and top off with peanuts and basil for a meal. They have a variety of fried rice and curry dishes, even an apple curry dish with onion, potatoes, pineapple, peanuts and a choice of prawns, scallops, shrimp, chicken, beef or tofu. Let them know which level of spiciness you prefer. Their spice meter ranges from one to five stars, from mild, to Thai hot to really hot. Take out and delivery are available with a broad delivery range from Capital Mall to east Olympia and as far southwest as the Black Lake area. For more details, check out the Lemon Grass Cafe website.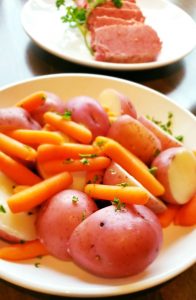 Pellegrino's Italian Kitchen
205 Cleveland Avenue SE, Tumwater
360.709.9020
In downtown Tumwater, Italian family meals at Pellegrino's Italian Kitchen come in all portion sizes from a takeout lunch for one, to family size and even parties of 10 or more. They offer house made breads, soups and sauces. Pellegrino's serves traditional pasta and sauce entrees with marinara, meatballs, Italian sausage, alfredo and basil pesto. Gluten free and whole wheat pasta are available as well as a vegan primavera with Mediterranean pesto. You can find other familiar dishes such as gnocchi, chicken or eggplant parmesan, cannelloni and lasagna as well as seasonally popular meals like corned beef and cabbage.
To make an evening both delicious and easy, try their family meals to go. They serve a family of four and include appetizers, soup or salad, fresh bread and entrees. Pellegrino's also has meals to go for parties up to 10 people. If you are looking for an even bigger event to include Pellegrino's cuisine, they also do catering. For more information, check out Pellegrino's website.
River's Edge
4611 Tumwater Valley Drive SE, Tumwater
360.753.5100
Located at the Valley Golf Course in Tumwater, River's Edge is serving up some fulfilling victuals. Their breakfast menu features comfort foods to start the day like old fashioned oatmeal, homemade biscuits and gravy, waffles and pancakes. Whether you are dining before or after a game of golf, you may want to graze from the lunch appetizers like tater tots with a zesty chipotle ranch, loaded potato skins or black and bleu steak skewers. For a heartier midday meal, lunch sandwiches, entrees and salads are available too. Rubens and French dips, the edge burger or entrees like miso-glazed salmon will all be tempting choices. See more details at the River's Edge website.