You have a nagging feeling that something is not quite right with your baby or toddler. There is a speech delay, poor eye contact or hypersensitivity to touch or sound. It is normal? Will she outgrow it? It is a developmental delay or autism? How do I get a diagnosis? Olympia's South Sound Parent to Parent (SSP2P) knows the challenges of parenthood and connects people with exceptional early childhood resources to help families with issues ranging from modest to those that are severe.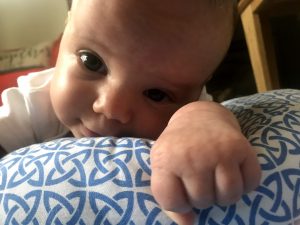 With the support of SSP2P, Thurston County Autism Coalition has formed a new SMART (School Medical Autism Review Team) program. This team has the ability to make a definitive autism diagnosis for children from birth to age five. The interdisciplinary group includes a pediatrician, a school psychologist, two speech therapists, teacher, an occupational therapist, and a social worker. SMART uses a holistic and comprehensive approach using input from experienced professionals. Time is taken to collect complete screening information from the family. Together the team works with families during the evaluation to sort out all the concerns. Regardless of the outcome, SSP2P can help parents with their children.
SSP2P's Early Intervention Program Coordinator, Alissa Eromae, is the Thurston County SMART program's family navigator. She is thrilled to be part of the newly assembled team. The coalition has qualified as an Autism Center of Excellence. This means the training has been completed, and when a diagnosis is reached, qualified children can get into therapies such as applied behavior analysis (ABA) covered by Medicaid. An impetus for SMART was to shorten the diagnosis wait time. Parents can wait as long as three years for a slot at Seattle Children's Hospital, Mary Bridge Children's Hospital or the UW Medical Center. "The sooner you get the diagnosis the better," says Alissa, because early intervention services start positively impacting the family immediately.
The entry to a SMART evaluation is through Alissa. "I take all the information from the families," she says. She gathers medical records, prior test results, family history and other related data. Then she takes the whole packet to her SMART team who discusses the case. Other team members then meet with the family to continue the evaluation. Depending on the result of the evaluation, the intervention varies. For children under the age of three, SSP2P provides early intervention services, including support for delays in speech, motor development, behavior, and more. Children over the age of three are part of the school district and can connected with programs that way. An autism diagnosis is not necessary for the many programs at SSP2P. They are well equipped to help families who have children with special needs.
SMART is an excellent local resource for families. It is also a speedier path. "I want people to know this is an option," says Alissa. She emphasizes that the team of professionals is local and familiar with this community and its resources. "We all live and work here, and our families are here."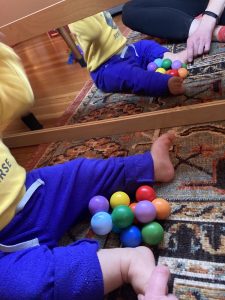 It is painful to see your child have behaviors that fall outside the norm. Parents may feel guilty, ashamed and, now especially with COVID restrictions, isolated. SSP2P not only cares about you and your family but has abundant programs and resources that offer hope and help. Alissa wants parents to know that if families have any concerns, SSP2P and the SMART program offer resources, support, and information to help you decide what to do next.
All of SSP2P's programs are available remotely. Getting a diagnosis and support as soon as possible is essential to the child's future. "It's an exciting beginning! We know the need is there," Alissa adds. For those outside of Thurston County, there are also SMART teams in Mason, Grays and Lewis counties.
You can find much information and even do a self-referral on the SSP2P website.
2108 Caton Way SW, Olympia
360.352.1126
Sponsored