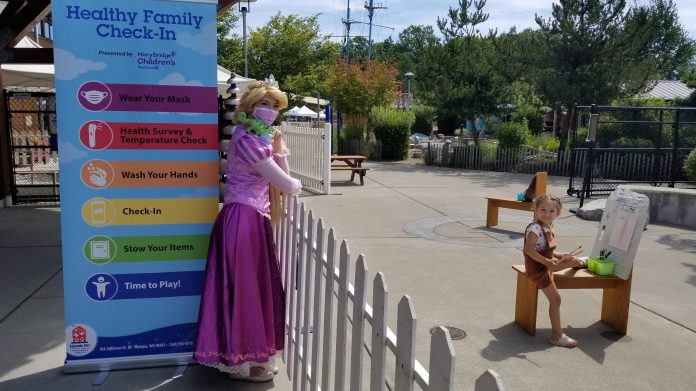 From the distribution of at-home activity kits to a robust menu of access programs, and limited capacity visitation, the Hands On Children's Museum (HOCM) is continuing to serve South Sound families in new ways during the ongoing COVID-19 pandemic. Providing family-friendly education and entertainment, HOCM has adapted their operations, including the annual Summer Splash Festival and Summer Splash Gala, to best serve the community. Whether scaling the museum's climbing wall, or creating an elaborate ensemble for the Virtual Pet Parade, HOCM is offering both virtual and in-person activities to help kids learn, explore and have fun.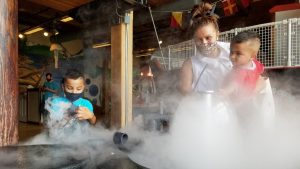 Under Phase 3 of Governor Jay Inslee's Safe Start Washington, the HOCM is now open to children and families. For visitor safety, HOCM has enacted several measures to ensure proper sanitation and social distancing. The museum now offers three play sessions a day, lasting two hours each. Capacity is limited to 35 families per session so it's easy to social distance. Online registration is required for families visiting the museum.
Between each play session, the museum is deep cleaned and each guest must complete a "healthy check-in" process upon entrance to the museum. "Guests will enter through the Mary Bridge Healthy Family Check-In Station," explains Beth Garson, marketing & communications manager for HOCM. "They must wear a mask, and they will be asked a series of questions to ensure they're all healthy and able to play. Then they wash their hands and receive stickers that indicate they've been through the health screening process. Then, they are free to explore for two hours in the museum." In addition, HOCM has added signage throughout the museum to remind families to distance and to limit the number of people per exhibit or area.
For further safety and distancing, HOCM is using their outdoor space for many summertime activities. "We have a half-acre of outdoor space," explains Amy Brockman, senior development manager for the HOCM. "And we are using that space to the fullest. We're doing as much outdoors as possible."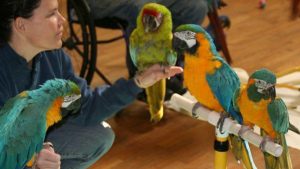 An annual tradition, the Summer Splash Festival of Fun is celebrating the theme of Animal Adventures throughout the month of August, sponsored by Small To Tall Pediatric Dentistry. On August 15, visitors can make friends with goats and other farm animals through Animal Encounters. From August 20-22, kids can scale the museum's 25-foot climbing wall. Throughout the entire month of August, museum guests can also slide around the sock skating rink. On August 22, the Parrot Ambassadors, a flock of live parrots, will make an appearance at the museum.
Throughout August and September, HOCM is also hosting several local artists and storytellers, each presenting a unique storytelling session or family-friendly activity. From August 18-22, Olympia artist, P. Calavara, will host an interactive art session for museum visitors. On August 25, Native American storyteller, musician and poet, Itsa Shash, will share several animal-themed stories for museum visitors. On September 1-5, artist Isobel Coney will lead a natural painting session where kids can learn to use crushed berries and other natural materials to paint.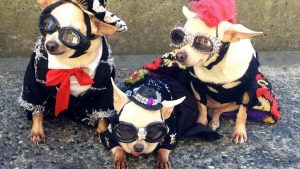 Hosted by HOCM, the 91st Annual Pet Parade, will take place in a virtual setting this year. The virtual parade will feature photos of local families, dressed up in costume with their animal companions. The deadline to submit a photo for the pet parade is August 16. After all photos are compiled, the virtual parade will be live streamed on the HOCM Facebook page on August 22. For a complete list of all the August activities visit the HOCM website.
Also going virtual this year, the Summer Splash Gala with a Twist will take place on August 28. An annual fundraiser, the gala helps to support the museum's access programs. A live-streaming event, the gala will be free to view and virtually attend.
"This is a great opportunity for those who may have wanted to attend the gala before, but for whatever reason couldn't attend," says Brockman. "This really opens the doors for as many people that would like to view as possible."
During the gala, guests can learn more about the HOCM mission, including their updated operations during the COVID-19 pandemic. Local families who have participated in the museum's access programs will also share their stories. An online auction will be available throughout the event, with bidding open on August 21, one week before the gala. To accompany a cozy night of bidding and enjoying the virtual gala, Dillinger's Cocktails and Kitchen is offering a menu of cocktails, appetizers and desserts available for curbside pickup the night of the gala.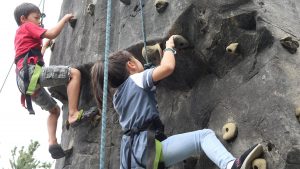 Supported by gala donors and sponsors, the Hands On Children's Museum has established multiple access programs for underserved families in the South Sound, including the cornerstone Inspired Learning for All Initiative supported by WSECU , which allows free access to the museum for families with a state-issued EBT card.
As the COVID-19 pandemic has affected families throughout the South Sound, the HOCM has also created free, interactive family fun kits for those who cannot visit the museum in person. "Our education team has designed age-specific fun kits that we have been able to distribute to families in need in our community in partnership with social service organizations," says Brockman. After an initial demand for 35 kits, interest has grown into a request for over 3,000 kits throughout the South Sound
"We fully anticipate that need is going to grow," explains Brockman. "Students are not able to participate in face-to-face school in the fall and our youngest learners are the ones who really need that hands-on interaction. We're doing all we can to meet that demand and it is continually growing."
As the Summer Splash Gala with a Twist approaches, the HOCM is grateful for the community donors and sponsors that help to maintain the museum's access programs and daily operations. With combined support from individual community donors and sponsors like WSECU, Small to Tall Pediatric Dentistry, Macy's, and Olympia Federal Savings, the museum can reach more families and provide additional services for those in need.
"We're in a really unique time right now," explains Brockman. "The museum could not possibly be offering these unique activities, this wealth of a calendar, such a rich opportunity for families if it weren't for our sponsors who have been with us for so many years. We also need the community's help more than ever. Raising funds at the Sumer Splash Gala will enable the museum to continue services for underserved families in the community. Such programs are only sustainable with support from our sponsors and community members."
To learn more about Summer Splash Festival activities, or to learn more about the Summer Splash Gala with a Twist, visit the Hands On Children's Museum website
Sponsored