Each month, Thurston Community Media (TCMedia)'s Mission Nonprofit connects with local organizations and agencies that are making positive impacts in our communities. This month, Mission Nonprofit host Robert Kam sat down with Mason Rolph and Ari Simmons of Olympia Community Solar.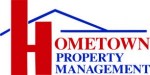 Olympia Community Solar is a unique nonprofit founded in 2018 who mission is "to steward an equitable and accessible transition to clean energy through community solar education, policy, and project development." What exactly does this mean? It means they are working on increasing the use of solar power in homes, businesses and other organizations throughout Thurston County through collaborated efforts.
As Mason talks about in the video, they are doing this through community solar education, policy development and projects. "It's a wonderful climate solution and our goal is to make sure that everyone who needs access to clean energy can do so and that we can really see the transition we need," Mason shares.
To get set-up for solar, you can have a free assessment with a solar company at your home to see if your roof and property is a good fit for solar. They look at things like if trees are blocking the sun or if the roof is big enough/in good enough condition for solar. "If you get to all those checkboxes and one of them checks no, then it might not work for you," explains Mason, "which is why we need off-site solutions like community solar where people can participate in a collaboratively owned large community system, just like a community garden and still produce clean energy, even if it's not on their home."
One of their current projects is the Hummingbird Project atop the Hands On Children's Museum. This project was created to help the HOCM "go green" in an affordable way. It is estimated that this project will save the HOCM over half a million dollars in energy costs over 40 years of operation. "People can purchase a unity for themselves, in which case the energy generation is theirs," explains Mason. "There's also the option, since our organization is a 501(c)3, that people can donate a solar unit (and we've signed up five local nonprofits so far and are shooting for more) to the Children's Museum itself, the Thurston County Food Bank, the nonprofit housing provider Homes First, GruB (Garden Raised Urban Bounty), and the Thurston Climate Action Team." People can help by purchasing a solar unit for $300.
Another fun project they did was installing a solar project on the greenhouse at Tumwater High School. It was a great way to educated the high schoolers about solar energy and how it works, while providing some clean energy to the school.
For more information, watch the full video and visit the Olympia Community Solar website.
You can watch Mission Nonprofit on channel 77 on Sundays at 4:30 p.m., Tuesdays at 7:00 p.m., Thursdays at 7:30 p.m., and Saturdays at 6:30 p.m. You can also watch on TCMedia.org, Video On-Demand or our Roku channel. To learn more about what TCMedia does, visit the Thuston Community Media YouTube channel or the TC Media website and follow them on Facebook and Twitter.