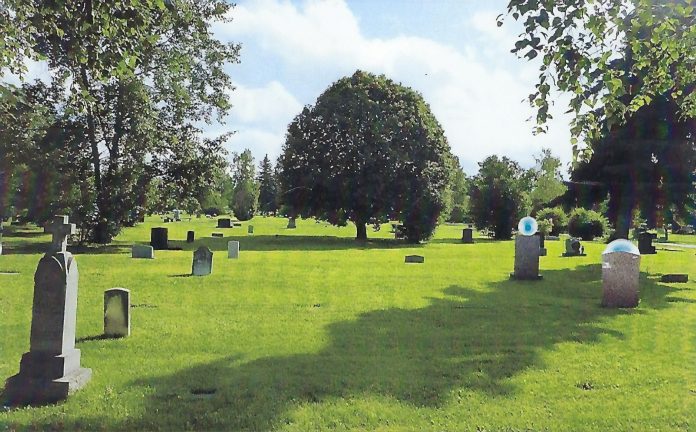 When a loved one passes away, we often choose to celebrate those little things that made them special. Every handcrafted quilt, lovingly knitted sweater, carefully woodworked chair, or box of trinkets collected over a lifetime is cherished by those left behind. Thanks to Lasting Touch Memorials, their marker or headstone can represent them perfectly as well.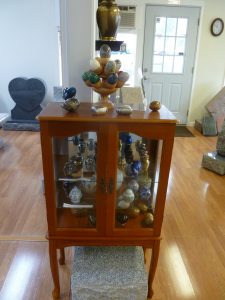 In late summer 2019, owner Tony Ward and his staff brought in a new vendor from the greater Olympia area. Thanks to this partnership, they can now include glass art into memorial pieces. The glasswork can be embedded into the granite itself or set on top to catch and refract the light. Glass is available in custom colors as abstract artwork, attached flower vases, or accent pieces.
When paired with one of more than 20 different colors of granite, this glasswork makes a stunning, unique memorial piece that truly represents your loved one. Lasting Touch handles grass—or flat—markers, upright monuments, boulders, pet memorials, benches, vases, frames, and even family columbariums with niches for cremated remains.
Marker design is done in-house or you can choose from completed pieces that simply require etching. Names and dates are added, often via laser etching, by Lasting Touch staff who can also handle placement duties in cemeteries nationwide. With professionalism and a dedication to quality materials and workmanship, your marker can be set up quickly to stand the test of time.
Want to choose your own marker for when the time comes? Stop by Lasting Touch at 3700 Pacific Avenue SE and ask about their pre-need plans. These can include everything up to burial or cremation, internment, and the memorial displayed. That way there's no question about what's displayed. Choose wording, photos, graphics, or Grandma's chocolate chip cookie recipe…it's all up to you. Call the shop at 360-458-9070 or stop by any time.
Sponsored