In the summer of 1920, in an orphanage in Symnra, Turkey, hundreds of orphans and Armenian officials gathered to present Clara Van Etten, an Olympia woman, a gold medal for her services at the orphanage. Two years later, the city was taken by Turkish forces and burned, killing thousands of civilians and scattering survivors.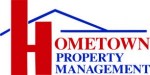 Clara Elizabeth was born on July 25, 1860, to John Malcolm and Sarah Elizabeth Graham Patton in Pana, Illinois. When Clara was a baby, the family moved to the Salt River Township in Shelby County, Missouri, where they ran a boarding house for Irish railroad workers. The Civil War turned Missouri into a battlefield and there was vicious guerilla fighting between both sides. The Pattons fled to Quincy, Illinois, and her father served in the Union military.
The Pattons were very supportive of their children's education. Her sister Ella became a medical doctor while another sister Marion worked for the government in Arizona and Washington state. Clara graduated from Quincy High School in 1875 and became an educator, teaching seventh grade in Quincy.
But teaching was not her dream. In 1881, she was appointed assistant clerk to the enrolling and engrossing clerk of the state house of representatives in Springfield, Illinois. In 1883, she was promoted to her boss's position. On November 26, 1884, Clara married Charles Calhoun Van Etten and moved to Chicago. They had one son, John Calhoun Van Etten (1893-1963). Charles died in 1897.
Now a widow, Clara moved to Olympia, where her parents lived (her father had been made Pacific Northwest postal inspector in 1890). Clara did secretarial and stenographic work at various Washington state offices, including the Superintendent of Public Instruction, Railroad Commission, Department of Public Lands and the Public Service Commission.
Clara was also active in her community and belonged to many clubs, including the Woman's Club of Olympia, Ladies Aid of the Congregational Church and Eenati club.
Her capabilities were recognized during World War I when she was made the only female member of the "Four Minute Men." This was a national organization of patriotic speakers. They often gave speeches in movie theaters while the film reels were being changed, which took about four minutes, giving them the name Four Minute Men.
Clara spoke at Liberty Bond rallies, recruited Red Cross members and spoke in movie theaters. In April 1918, Clara brought her audience at the Strand Theater to tears by reading a letter from her son, an officer in the U. S. Signal Corps, writing about how he had bought a doll for a poor French village girl.
In June 1918, she was appointed by the Thurston County Council of Defense as chair for the Olympia district for commercial economy where she worked with local merchants and customers to reduce deliveries and keep limits on prices.
Once World War I ended however, her work was not done. During the war and afterwards, Turkey committed genocide against the Armenians, Assyrians and Greeks. War had broken out between Greece and Turkey (where over a million Greeks lived). As a member of Near East Relief (also called the American Committee for Armenian and Syrian Relief and the American Committee for Near East Relief), Van Etten took a year's leave of absence from the Public Service Commission and left Olympia in January 1919, stopping in France (where she saw members of the 91st infantry from Fort Lewis) before arriving in Constantinople (now Istanbul).
Clara became director of the Central Armenian Orphanage in Smyrna, Turkey, which housed nearly 500 boys. Fuel was often lacking as well as beds. The city was then occupied by the Greek military and was crowded with refugees, many of them orphaned by conflict. The situation was grim. She sent special columns to the Oregonian and Olympia newspapers, describing the orphanage, local culture and a visit to Ephesus.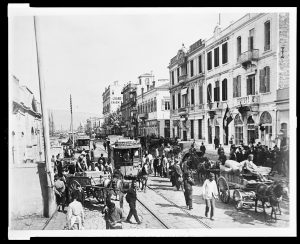 In July 1920, Clara arrived back in the United States, accompanying several Armenian orphans who were joining relatives in the United States. Back in Olympia, Clara dedicated herself to sharing what she had seen. She talked to groups throughout Thurston County and western Washington.
In December 1920, she was made leader of a drive to support children in Europe and the Near East. Under the motto "have an orphan at your dinner table in spirit for Christmas, if not in body." Partnering with fraternal lodges and churches, she opened the campaign at Crane's Cafe. In the end, they raised $3,439.90, beating their goal. A store donated 275 pairs of children's stockings and 197 knit caps.
Clara went back to clerical work. The National Committee of the Republican Party made her a presidential campaign speaker in 1920, and in 1921 Clara worked in Seattle as a special expert for the Veterans' Welfare Commission. Returning to Olympia, Clara was a secretary in the State Department of Public Works in 1925. In 1929 she even was running the office when John C. Denny was forced to resign after a political fight with Governor Roland Hartley.
Clara Van Etten passed away on March 19, 1931. Her legacy of helping others lives on in the agencies she assisted and in the children she nurtured.