Economic development spreads through a community like ripples on a pond. We may not see the original investment but can definitely feel the results in growth, tourism, community and activities. Sometimes the initial investment is our tax dollars, while other times its income from a job well done. At the Port of Olympia, their economic footprint benefits not just the three cities in which it has operations (Olympia, Lacey, Tumwater), but all of Thurston County.
In a recent report, Port officials explain that "For the past 95 years, the Port has fulfilled its role as an economic development agent while also reinvesting proceeds into the development and maintenance of some of our community's most treasured spaces and places. Most of the Port's funding comes from operational revenues including leases, cargo handling and other business activities. The Port also receives financial support through a $6.2 million tax levy, which equates to about $55-$60 per household annually, based on the median value of a Thurston County home."
All of this directly benefits local families and communities. Their report explains that monies raised foster "Business activity supporting nearly 4,400 family-wage jobs, $236 million in wages, [and] $22 million in local tax revenue."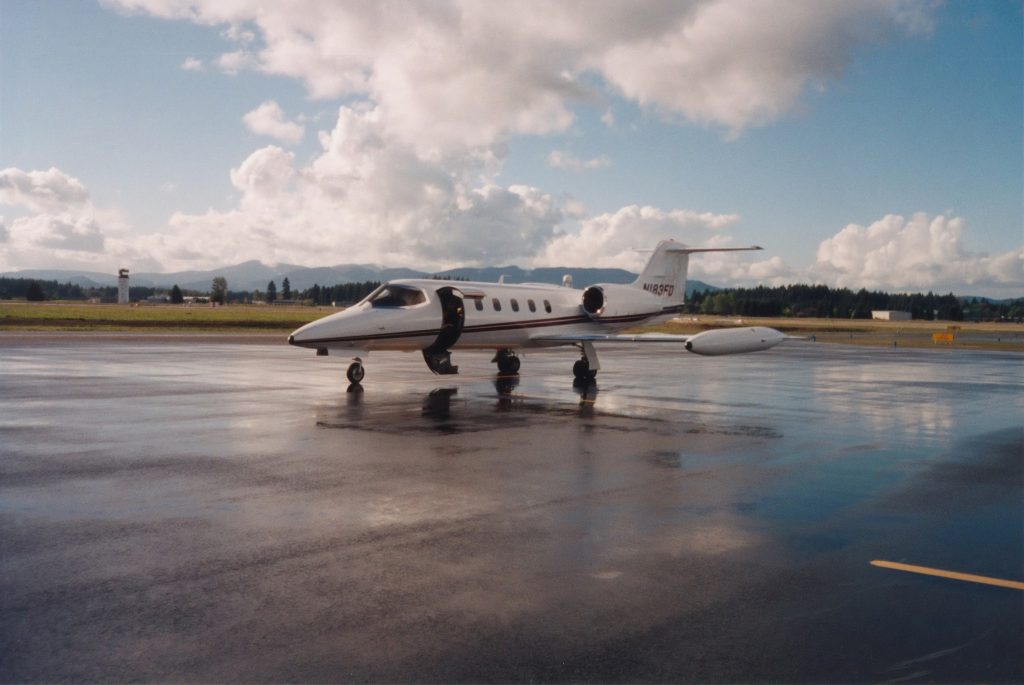 "We're giving support to economic development projects around the county," explains Communications, Marketing, and Outreach Manager Jennie Foglia-Jones. This includes $10,000 of support each year to Thurston County's small cities, which include Rainier, Bucoda, Tenino and Yelm for economic projects.
During 2019 alone, Port funds helped facilitate everything from seasonal festivals and historic preservation to emergency preparedness equipment, community kitchens and shared workspaces. "Our job as a county-wide Port is to support the entire county," says Foglia-Jones.
In Bucoda, the city used their Small Cities Program grant towards expanding outdoor event space for the annual Scary-Nights haunted house and other local festivals. Rainier opted to restore the historic Rainier School and Zion Evangelical Lutheran Church. A shaded and fully-equipped pavilion will be built in Tenino for the use of bicyclists with bike racks, repair facilities and water-bottle filling stations. And Yelm will invest in emergency notification message boards to be used around the city.
In Olympia, they're returning our investment in a tangible, hands-on way. $19,000 was earmarked for a Senior Services of South Sound Community Kitchen Feasibility Study. This is in partnership with Washington State University and the Thurston Economic Development Council (EDC). If feasible, it would lead to the development of a community kitchen to prepare Senior Services of South Sound meals that could also be rented out to local chefs and foodies. This echoes the Port's passion for agricultural development like their recent work with the EDC and WSU to grow, brew, process, and enjoy local beer made from specially-grown local barley.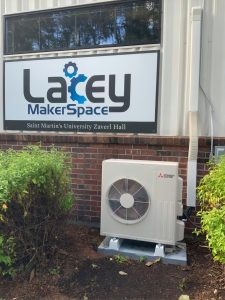 Lacey's funding dollars went towards another successful partnership that's looking towards the future. "The Port Commission authorized $15,000 to support investment in the Lacey MakerSpace project for purchase of equipment and operational expenses in partnership with Thurston EDC, Saint Martin's University, and City of Lacey," explains Foglia-Jones. "The Lacey MakerSpace will be a community center that will contain industrial quality equipment, access for local businesses to equipment, and technology and fabricators. In addition, the Lacey MakerSpace will provide training on use of computers and equipment, and foster collaboration for those with similar interests."
This exciting hub of innovation and discovery is hosting their grand opening October 16, 2019, and everyone is welcome to attend. Located on the Saint Martin's campus, this free event runs from 4:00 p.m. to 6:00 p.m. and allows interested tinkerers, inventors, builders, and dreamers to have a guided tour of their technology along with prizes, refreshments, and vendors.
The Port of Olympia's outreach through programs like Vision 2050 lets community members participate in the process. The Port facilitates so much—from the lands where the Olympia Farmers Market resides, to the Port Plaza to habitat conservation at the Olympia Airport and local waterways—and all of it benefits the citizens of Thurston County.
When you live in a community, you invest in it as well. Time and money spent in local grocery stores, restaurants, and businesses help nearby schools, civic groups, friends, and neighbors. We're all making ripples on our pond, whether we know it or not. Read more about the Port's extensive economic impact on the Port of Olympia's website or give them a call at 360-528-8000 to learn more.
Sponsored