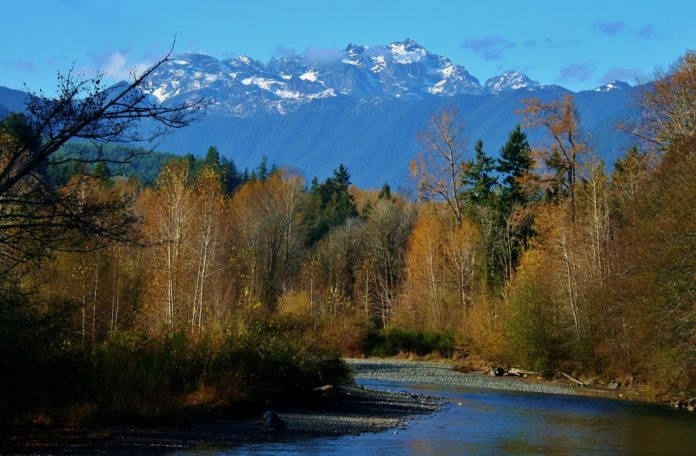 Finding a weekend adventure that is both fun and educational can sometimes be a challenge. Sure, we can go to museums full of art and history, but sometimes, those aren't quite what we need or crave. After being stuck inside all week at school and work, most of us really need to get outside.

Luckily, there are a handful of parks and trails that not only get you out into the beautiful wilds of Washington, they also help to educate adventurers of all ages on the history, culture and nature of the area. These areas offer a myriad of family-friendly activities for all ages. Whether the trail has interpretive signs, seasonal docents (local guides) answering questions, a visitor center or weekly guided walks, you'll be able to find a weekend getaway that will be both educational and fun.
McLane Creek Nature Trail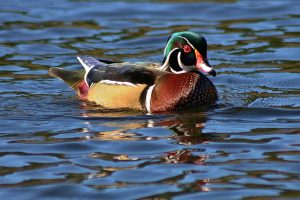 Tucked against the Black Hills and Capitol Forest, the 1.1-mile McLane Creek Nature Trail is an amazing destination to explore during the school year. Once school starts, migratory birds and salmon make their way back to the region. From October through December, the action along the flat, family-friendly trails picks up, giving you a chance to see hawks, eagles, waterfowl and returning salmon. During the month of November, docents stand near the creek itself, explaining the lifecycle of the salmon who call the creek their birth home. If you happen to head here before the salmon return, you'll still have numerous interpretive signs along the main loop trails. If you can, pick up a birding guide to Western Washington from a local book store or from the library and see how many species you can spot. Since the park is so close to downtown Olympia, anyone in Thurston County can get here with ease, making it a great place to come year weekend after weekend.
Nisqually Wildlife Refuge and Nisqually Reach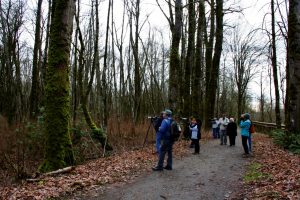 On the eastern edge of Thurston County, the Billy Frank Jr. Nisqually Wildlife Refuge is another great spot to get out, stretch your legs, see incredible natural beauty and learn about the region. With two locations to go to, one outdoors and the other indoors, visiting the Nisqually area is always a smart move for educational and fun weekend trips. One of the great parts of visiting Nisqually is the visitor center, which can help you plan your walking adventure along the boardwalks and trails. Along the way, you can read informative displays about the waterfowl of the region, as well as learn a bit about the history of the region in the process. This is an educational trip hidden in discovery. Offering numerous signs, mounted spotting scopes and experts on birds wandering around, you never know what you may see here. A trip to the Nisqually Reach Nature Center is a great second stop, or a destination for less than ideal weather days. With 35 years of experience, at the Reach you can learn about the creatures that live under the water, as well as see eagles, blue herons and maybe even whales from the viewpoints.
Kennedy Creek in November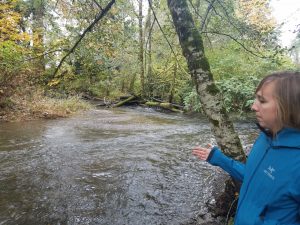 In November, the Kennedy Creek Trails are some of the best places to see the fall salmon run up close and personal. During the month of November, the Kennedy Creek Salmon Trail, which is less than a mile long, allows visitors the opportunity to see tens of thousands of salmon return to their spawning ground. With 11 viewing stations made just for salmon watching, interpretive signs and volunteer docents, Kennedy Creek is a salmon watcher's dream location. Built on land graciously donated by Taylor Shellfish, Kennedy Creek is always awesome. Since it is only open for one month a year, and visiting the salmon at Kennedy Creek Salmon Trail should be added to your calendar now. The salmon trail around Kennedy Creek is only open on weekends and holidays for one month, so do not miss your chance to see this incredibly educational and purely Pacific Northwest experience.
Steam Donkey Trail
Located on the Hood Canal, the Steam Donkey Trail at Dosewallips State Park is not just an amazing getaway for the weekend, but it is also a great place to learn about the Olympic Peninsula's logging history. Along the over three-mile loop trail, you will have a chance to see elk, eagles and beautiful second-growth forests, as well as interpretive signs. This trail is part of the region's history, letting you walk along the forest where a logging railroad once sat. The trails name is a testament to that time period, as a steam donkey was the name that loggers gave to steam engines that pulled logs and machinery up the steep slopes of the hillsides and mountains. An added bonus to this trip is to swing by the Hama Hama Oyster Company and learn about and taste Hood Canal's amazing seafood.
Sylvia Creek Forestry Trail
Found just west of the boundary between Thurston and Grays Harbor Counties, Lake Sylvia is yet another historical logging area that makes for an ideal educational weekend adventure. Offering a 2.25-mile loop trail, full of interpretive signs, Lake Sylvia is a place you will return to month after month. At the park, you'll walk around a lake and pristine creek, through second-growth forests and see all sorts of animal and plant life. Because this is such an educational and great nature destination, the City of Montesano has put together a guide to give you all the information you need to fully appreciate this cultural and natural wonderland. Give it a read and get ready to start planning your trip to Lake Sylvia this weekend.