Mint Juleps. Extravagant Hats. Horses. All the fun of the Kentucky Derby is coming to Thurston County for the annual Big Brothers Big Sisters of Southwest Washington (BBBSSW) BIG Auction, happening October 12 at Little Creek Casino Resort. Guests are promised a fun-filled evening that supports the youth in our community.
This year's theme, BIG Derby, is another great idea pulled out of the – dare we say – large hat by the organizers at BBBSSW. "We change our theme every year," explains Leslie Shahan, event organizer and VP of operations. "Last year's 80s Prom was playful. This year, we wanted something exciting that everyone is familiar with and could tell a story for guests through décor, food and attire."
Guests will feel like they are at the Kentucky Derby, with some incredible things planned for the evening. You are going to want to get all dressed up for this BIG event, says Leslie. "Even with the playful theme we suggest semi-formal to formal," she says. "Men in suits and women with big extravagant hats!
Right out of the gate, the evening will start off with a bang, as guests are greeted by a VIH: Very Important Horse. Big Brothers Big Sisters of Southwest Washington is securing a win with this one – Earl, the grandson of the famous 1977 Triple Crown winning racehorse Seattle Slew, will greet guests with a photo opportunity. Seattle Slew was the first horse to win the Triple Crown with an undefeated record: it would not occur again until 2018 with Justify.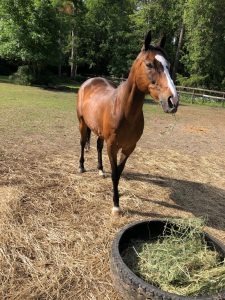 Coming around the first turn and into the backstretch for the night, guests will be treated to Mint Juleps and Kentucky-themed appetizers such as bourbon-glazed meatballs and southern deviled eggs. While enjoying the fare, guests can move through the silent auction, bidding on items instead of horses to win the night! "Golden tickets that give the winner the choice of any Live Auction item will be sold," adds Leslies, "and our own version of a horse race will be available as well!"
In the final turn and into the home stretch, guests will enjoy a scrumptious southern-themed dinner while participating in the live auction. Horseradish-crusted beef tenderloin with bourbon sauce, mashed sweet potatoes and roasted root vegetables will fill even the hungriest guest, but be sure to leave room for the dessert dash! Highlights of the auction items include a weekend getaway to the Post Hotel in Leavenworth and a seven-night luxury Mexico vacation.
The BIG Auction is one of Big Brothers Big Sisters of Southwest Washington's main fundraisers. "Our mission – to create and support one-to-one mentoring relationships that ignite the power and promise of youth – is only possible because of the generous support of the community," says Leslie. "Funds raised from the BIG Auction ensure that more friendships are made safely and nurtured for their entirety."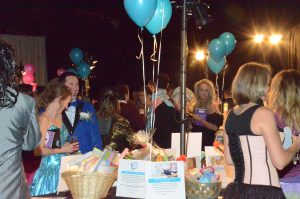 In particular, this year's BIG Auction is helping expand their STEAM (Science, Technology, Engineering, Art, and Math) programs. "With the addition of the MySTEAM Learning Lab to our office, we're excited to expand our services to include this hands-on environment that will be available for youth to foster their loves of science, technology, engineering, art and math!" shares Leslie.
The Big Brothers Big Sisters of Southwest Washington BIG Auction will take place October 12 at 6:00 p.m. at Little Creek Casino Resort. Tickets are available now on the Big Brothers Big Sisters of Southwest Washington website.
Put on your Derby hat and fancy duds and get ready for a night of racing fun while supporting youth in our community. In this race, everyone wins when we give.
Sponsored